Brother's marriage? You can withdraw Employee Provident fund money
The maximum amount you can withdraw can't go beyond 50 per cent of your share in the EPF account.
Planning to get married? Marriage expenses can break anyone's back. Thankfully, your EPF money can come to your rescue. Of course there are some terms and conditions that apply. Read on to know more.
For marriage of:
It's no brainer that the funds are available if you (epf member) want to get married. But, did you know you can have access to these funds for your children as well? For your son's as well as your daughter's marriage. That's not all, you can even make your EPF money withdrawal if you need the money for your sibling's marriage. Age of the sibling is no bar.
Conditions: You can withdraw from your EPF account if your have completed 7 years of service. In fact, you can withdraw for the same (marriage) reason for three times during your service. The maximum amount you can withdraw can't go beyond 50 per cent of your share in the EPF account. Keep in mind, it's 50 per cent of your contribution; which means, your employer's contribution to EPF account will not be taken into account. Of course when we say your contribution, we also include any interest you might have earned on your contribution. You will get the funds as a single installment for each time you apply.
What to do: To withdraw this amount you will have to fill in the Form No 31 which is available on the EPFO website. You will need to enter in the details of the event, like the full address of the venue and the wedding date. You will also need to attach a copy of the marriage invitation.
There are a number of reasons when you can actually withdraw from your EPF account. Keep tracking this space as we bring you more stories on that.  Check here to know more on how you can withdraw EPF money for medical treatment.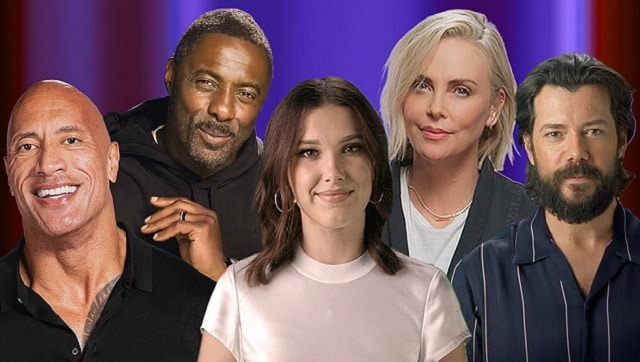 Entertainment
TUDUM: A Netflix Global Fan Event will be held on 25 September in a virtual format.
Entertainment
P Navdeep is the latest among the 10 Tollywood personalities questioned as part of a money laundering probe in connection with a high-end drugs racket that was busted in Hyderabad in 2017.
Entertainment
Mumaith Khan is the eighth person from the Telugu film industry to appear before the Enforcement Directorate, which has summoned over 10 personalities so far in the money laundering probe linked to the 2017 Hyderabad drugs racket case.