Vodafone had launched the #LookUp campaign on Valentine's Day this year which encouraged people to keep their phones aside and have real conversations with their loved ones. These days, when we count the likes on our posts, share moments using snapchat and consider these to be real interactions; one needs to realize that offline conversations will always have more depth than any online interaction. The campaign received an overwhelming response. This thought was then extended to Father's Day and the response once again was phenomenal. The Father`s Day video got 33 million views and was shared over 60,000 times, making it the most shared Vodafone campaign on Facebook. It also got featured on the Reader's choice top 5 Ads across platforms.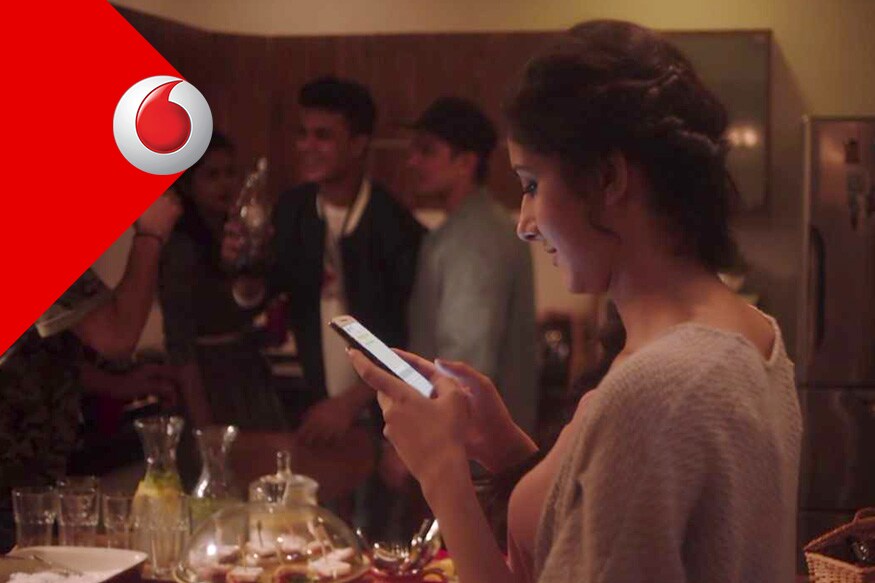 With the same philosophy in mind, Vodafone has launched a new digital campaign on Friendship Day - #LookUp to have real conversations with friends. The campaign draws contrasts between the 'look down' and the 'look up' scenarios in our lives.
Siddharth Banerjee, EVP - Marketing, Vodafone India said, "India is one of the fastest growing Data markets today, and more and more conversations happen online on social media. We rolled-out our social experiment #LookUp to encourage real conversations on Valentine's Day and Father's Day which resonated well with our audience. We are delighted to bring back this initiative this Friendship Day; encouraging people to make the day special by looking up for real friendship "
The film showcases what a person misses out in life while being on the phone. In a birthday party setup, a young girl in her twenties is looking down at her phone throughout and is completely oblivious to her surroundings while others are enjoying the party to the fullest. When the party moves out of the room is when she realizes that she has missed out on something. The film ends with a twist which makes the viewer ponder over what real friendship should be all about.
This is a partnered post.
Updated Date: Aug 14, 2017 16:02 PM