David Sable: Digital is everything, but not everything is digital
Storyboard recently caught up with Y&R's Global CEO, David Sable. In a conversation with Storyboard's Editor Anant Rangaswami, Sable discusses Y&R's partnership with VML Qais, the questions brand managers must ask themselves and how everything in real life has a basis in digital. Excerpts from the interview.
Anant: At Rediffusion, a lot is happening on the VML front, but nothing on the advertising side. But if you go back 10 years, Rediff was a huge name in the business...
David Sable: Rediff is still a huge name in the business; venerable even, if I may say so. Everything that I believe, see, feel and even all the people I've met are doing the right thing. We are in the kind of business that has a lot of ups and down as a part of its natural cycle. So, watch the upside!
Anant: This is what you to tweeted to me - "Digital is everything, but not everything is digital". Could you elaborate on that?
David Sable: There is nothing in the world today, that isn't digital. Even a newspaper is printed from a digital source; everything that we do has some basis in digital. Having said that, not everything is digital. We still walk out into the streets, don't we?
Take a look at your own country - look at the life and vibrancy on the street. Where are the analysts from 15 years ago that predicted we would be living in caves again? They said we would be stuck in front of a screen, typing away while restaurants, movies, the retail inside a building dying away. But see how exactly the opposite has happened and continues to happen around the world.
Movies are still powerful; restaurants are starting up like never before; young entrepreneurs are going places. We are jaded because we think young entrepreneurs are in the technical side of the business, but that's not true. All over the world, they are starting fashion companies, restaurants and small boutiques of different types of artisanal food. They're doing all kinds of things because not everything is digital.
The question is how do we take those two sides of life? Digital is an enhancer we call 'Digital Exponential'. We love the notion of the digital world making your real life that much more powerful. It is giving you new tools, new opportunities, new ways to buy but in a way that it is enhancing the life that you have.
For instance, most of the search on smartphones is local search. I am out and about; I may be at a restaurant, a local place and I need to know something on the spot. Hence I say digital is everything, but not everything is digital!
Anant: Will we see VML Qais working much more closely with Rediffusion Y&R, specifically in India?
David Sable: Absolutely, considering that that is our model around the world; our model is that every office we have is digital. Rediffusion Y&R has done some really amazing digital work. But there is a technical side to the VML business that no advertising agency in the world will ever have. We think it is the power of bringing our technical side and our creative brain side together as a very powerful offering for our clients.
VML has its own clients for whom they do a lot of work. But the partnership delivers when we bring them together.
Anant: We see this in India very specifically, where competition forces traditional and digital advertising agencies to underprice themselves...
David Sable: I don't think this is a digital issue as much an issue of the times we are in. Clients globally put pressure on their agencies. It is not just pressure on us but it's the pressure on world partners that all our clients have and consequently we put some pressure on our suppliers as well. That is the nature of the world. We are just seeing that pressure and the application of that pressure which we are all dealing with.
Anant: Let me go back to saying something you said on your LinkedIn blog. You said in your Groucho Marx piece that 'the standard price of admission has been your email address'. You also speak about the 'membership of a club'. You need to help us with two areas of this - a) The challenges for the 'club owner' or the brand manager and what are the things he should be careful of doing and b) What should the consumer be careful of not giving away?
David Sable: The quote that you're referring to is in an article I wrote specifically about what a club is and isn't. So at one time, being a part of a club was about a lot of value exchange. It made no difference what club you joined. If I give you information, you have to give me something of value of my information back to me.
Online, we have made email strictly the price of entry. Then Google, for instance, takes it and says 'we don't just want you on email', but throws in Google Plus and shares everything across the platform. Facebook, too, is pretty much the same. But it's not clear to me what the value exchange here is.
They have access to all of a consumer's data and information which they then sell, while he is left with nothing. Supposedly, the consumer is left with a better experience - maybe they are giving him ads and sending him messages about pricing that are more relevant to him. But maybe he really doesn't care. That is the issue I'm trying to address here, of how the value exchange does not work and how it's ultimately it's going to backfire. I reiterate that if I was the brand manager, I'd think about that value exchange.
For example, we did a program for a major food company in the US where they had asked for a lot of information going. It didn't get a lot of response obviously. We told them that they didn't really need that and should just ask for one piece of information first - the email address. Now what do we give back to those people?
What if we sent them access to information in a beautiful magazine format? Then we asked them for another piece of information with three-four questions; 'What is your household like?'
That way we know if the consumer has children or is an empty nester or lives with his grandparents, from the answers. But this way, what you got back was specific information that was tailored to you. The value exchange was very clear here - I asked you for something and you gave me something back.
Every brand manager must ask this question - if I ask my consumers or something, am I giving them back enough to makes that value exchange worth it? At the end of it, they must feel that there really is a dialogue and a relationship. Otherwise it's one way, a waste of the way.
Anant: One year from now, can you suggest some quantifiable answers on how you would have liked to see Rediffusion Y&R progress in terms of ranking, billing or anything that the reader can hold on to?
David Sable: I want all our clients to say that we are their best partner! That will be my biggest measure of success.
Find latest and upcoming tech gadgets online on Tech2 Gadgets. Get technology news, gadgets reviews & ratings. Popular gadgets including laptop, tablet and mobile specifications, features, prices, comparison.
World
Playing up his local, middle-class roots, Biden focussed on Trump's stewardship of the coronavirus, casting the president as a callous leader who cannot empathise with the concerns of most Americans
India
With an array of solutions available for the healthcare organizations, it is only a matter of taking the first step in the right direction for the other pieces to fall in place.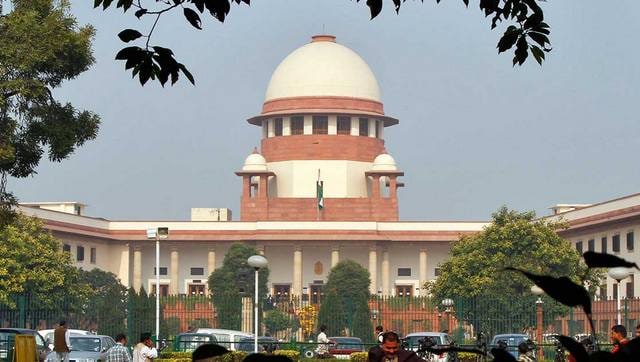 India
The Centre in its affidavit told SC that digital media has the potential to go viral due to apps like WhatsApp, Twitter, and Facebook