Google Your Smartphone With T9 Nav
The T9 Nav works seamlessly and indexes all contacts, media files, calendar posts, applications, bookmarks etc.
Mobile phones have come a long way from being a mere device to talk to being everything from a wallet to an enterprise collaboration tool. The line between a PC and a cellphone is increasingly getting hazed out as more hybrids of the phone and the portable computer emerge (For example, the Nokia N900 Internet tablet or the Sharp Netwalker smartbook).
It is said that the first spacecraft, which took man to the moon – Apollo 11 – was far behind in computing prowess [http://bit.ly/RCaJp] than a modern day cell phone. You can imagine the power you hold in your hands.
And as your smartphone also doubles up into a back-up and sync device for all your contacts, text messages, media files etc, it is important to secure the data, and more important, to be able to access it at will. Modern day smartphones accommodate close to 32 GB worth of data, which can be difficult to manage and search for. T9 Nav's latest version might just be the app you're looking for to make your life easier.
Although available only for the Symbian platform as of now, the T9 Nav [v02.00.01] works seamlessly and indexes all your contacts, media files, calendar posts, applications, bookmarks and virtually everything your phone possesses. To access any of the above, all you need to do is punch in the first few keywords of the data you're looking for and the application will throw up heterogenous results. It is very similar to using predictive text input while typing sms, and incidentally the same company (Nuance communications) is behind both the apps.
The other interesting facet this application provides is the ability to customise results. You can choose the data, which will be displayed. So you might want to let go of all the music files and pictures stored and select only the text and calendar entries. This is relevant as, at times, the application proves to be a laggard, especially after getting active from idle mode and takes some time to display results. You can also choose for it to be 'Auto Enabled' at start-up or lie quietly behind and be ready to use at will. A detailed tutorial, which comes bundled with the application, takes you through a step-by-step process to use the application.
The experience is similar to 'Google'-ing a query on the Web – the only difference being that the resource base is your phone itself. The application can prove to be very relevant to top executives (CIOs, CXOs etc), who are on the move, and generally access their e-mails etc through their smartphones. However, support for non-Symbain devices remains desirable.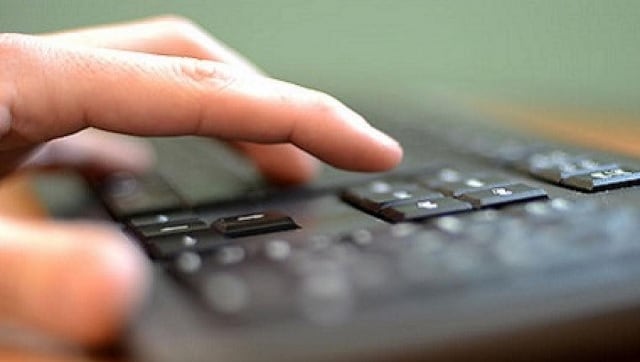 India
The exam for engineering entrance will be conducted on 23 June in cities including Agartala, Kailashahar, Ambassa, Dharmanagar, Udaipur and Santirbazar
Entertainment
Meel Patthar is teeming with reflections on the new order that will eventually replace the old, the people we ignore until their suffering disturbs our comfortable status quo, despair, fear and the possibilities that open up when we simply let go.
Entertainment
The film leaves you with nothing more than a couple of famous one-liners and the few moments when it actually gets gory enough to feel like Mortal Kombat.