Bank NPAs are worsening: Is the Narendra Modi govt ignoring the warning signals?
With private investment cycle yet to take off, bank money is the only source for majority of small and medium sized firms. This is why recapitalising banks become critical
At least 20 public sector banks (PSB) in India now have their gross non-performing assets (GNPAs) above 10 percent of their total advances, six of them above 15 percent and one bank has reported GNPA at 22.42 percent (Indian Overseas Bank). According to Capitaline data, total gross NPAs reported by 42 banks aggregated to Rs 7.32 lakh crore as of December end, as compared with Rs 4.51 lakh crore in the year-ago period and Rs 7.05 lakh crore in the September quarter. Of this chunk, close to 88 percent is in the books of state-run banks.
The bad loan story of state-run banks continues and there are hardly any signs of things improving in the near future. The demonetisation-impact on the business of companies, especially small and medium ones will start reflecting fully in the fourth quarter offering even more worrying numbers unless some miracle happens and the economic recovery picks up sharply easing cash flows of corporations and households.
The weak health of PSU banks, which controls 70 percent of assets of India's banking industry and owned by the government (government holds over 70 percent stake in 15 of these banks), signals the problem in making for the government and Indian economy on the whole. More bad loans in these banks means more capital needed to fill up their demand for mandatory provision requirements and less funds to spend on lending to productive sectors.
In turn, it means heavy burden on the government, which will have to fork out money to fill up the void in these banks. This is because no private investor, domestic or foreign, would be too keen to put their money on the table betting on these lenders.
Rating agencies have, time and again, warned about this issue. But the governments have largely ignored all major warnings. It either believes that state-run banking system would either take care of its own or the taxpayer will continue to bail out these entities. Government continues to undermine the gravity of the problem and shy away from bold banking reforms to address the NPA issue. Except for the merger of SBI bank group, there is no solid roadmap for consolidation for other banks yet. The 'Indradhanush' programme introduced by the Modi-government hasn't touched the core issues beyond cosmetic changes.
Even the last budget was a disappointment as far as banking sector reforms are concerned. As said in an earlier column, some of the state-run banks are almost zombie banks, neck-deep in bad loans, and survive only with the aid of their owner—the government. These banks have proved their inefficiency time and again, also due to the policies of current and previous government using these entities as vehicles to roll out their populist agenda. There is no rationale why the government should continue to own these banks.
It should have prepared a roadmap to exit the control in these banks and let private capital come in. But even that cannot happen until the process of NPA clean-up gets over. It is a time taking process.
If one looks at the credit growth trend in last few years, bank lending has almost dried up to industries, primarily on account of lack of economic activities on the ground. This is the reason despite getting huge deposits in the aftermath of demonetisation, banks have resorted to park money in government bonds rather than lending to industries.
But industrial demand can be revived only if stalled projects get fresh capital to get back on track. As of now, only top corporations with high credit ratings are able to tap the bond market while smaller ones are left at the mercy of other private investors and banks.
With private investment cycle yet to take off, bank money is the only source for majority of small and medium sized firms. This is why recapitalising banks become critical, so that these lenders can start lending to good companies with promising business proposals. The current recapitalisation plan (part of which the government promised to infuse Rs 10,000 this year) is too little to take care of PSB's needs. The onus of repairing weak lenders with necessary capital lies only with the government. It can't any longer ignore warning signals emerging from the sector that is the backbone of the economy.
(Data contribution by Kishor Kadam)
India
Modi tweeted, "I pray for the good health and speedy recovery of Dr. Manmohan Singh Ji."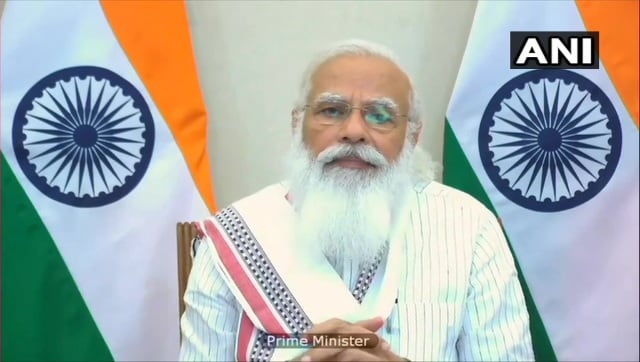 India
Modi cited the government's success in privatising loss-making public airline Air India to assert that this shows its commitment and seriousness.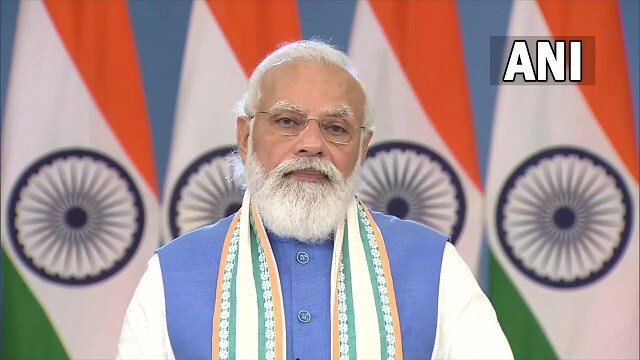 India
Indian Space Association (ISpA) represents homegrown and global corporations with advanced capabilities in space and satellite technologies