Air India revival plan: Govt seeks Parliament nod for Rs 2,345 cr equity infusion for ailing Maharaja
Air India has debt worth around Rs 55,000 crore.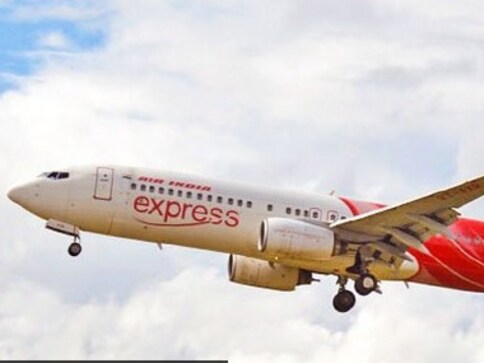 The government on Thursday sought approval from Parliament for equity infusion worth Rs 2,345 crore into struggling Air India and another Rs 1,300 crore for Air India Asset Holding.
As part of efforts to revive the financial fortunes of the national carrier, the government has decided to transfer debt worth Rs 29,000 crore to Air India Asset Holding Company, a special purpose vehicle.
In the second batch of Supplementary Demands for Grants 2018-19 tabled by Finance Minister Arun Jaitley in the Lok Sabha, approval has been sought for Rs 2,345 crore equity infusion into the airline under a turnaround plan.
Besides, Parliament's nod has been sought for providing grants-in-aid of Rs 1,300 crore to Air India Asset Holding.
The airline has debt worth around Rs 55,000 crore.
A top civil aviation bureaucrat said in September that a $120 million capital injection for Air India was on the way, and the government was working on a relief package for the airline industry.
In the current financial year ending March 2019, the government will be spending nearly Rs 10,700 crore to keep the national carrier operational.
Air India had sought Rs 2121 crore of additional equity from the government for the fiscal year 2018-19 to make pending payments to its vendors, a source at the airline had told Reuters in July.
Earlier this year, the government's strategic stake sale offer for Air India failed to attract any bidders and since then, various other options are being explored to improve the financial position of the national carrier.
The sale was key to Prime Minister Narendra Modi's plans to help keep the fiscal deficit at 3.3 percent of GDP, a goal which is already under pressure from giveaways to farmers and other welfare benefits ahead of the 2019 general elections.
Air India is staying afloat on a bailout package extended by the previous UPA regime.
As part of the turnaround plan, Air India is to receive up to Rs 30,231 crore from the government subject to meeting certain performance thresholds. The 10-year bailout package began from 2012.
Jet Airways, the country's largest full-service carrier, and Air India are struggling to stem losses in the world's fastest-growing domestic aviation market, where competition is intense and fuel taxes are high.
The airline industry is forecast to lose up to $1.9 billion this financial year due to rising costs and low fares, according to consulting firm CAPA.
Meanwhile, the government has sought Parliament's approval for additional gross expenditure of Rs 85,948.86 crore for the current fiscal ending March 2019.
World
The Defence Acquisition Council (DAC), the top government body for capital acquisition approvals for the Indian military, approved the orders worth 705 billion rupees ($8.52 billion) for all its services
Photos
Rahul Gandhi, the Congress leader, has been disqualified from the Lower House of Parliament after he was convicted by a Surat court in a 2019 defamation case. The move has triggered anger among the Congress and other Opposition leaders
India
Two SpiceJet pilots have been taken off the roster after a picture of an open coffee cup perched on the flight deck's centre console went viral on social media. Indian aviation rules allow food and beverages inside the cockpit. So, why is there outrage over the incident?