3 years of Narendra Modi: What has come of this government's black money battle?
Narendra Modi's battle on tax evasion is indeed laudable; it has brought the topic of black money to public debate in a big way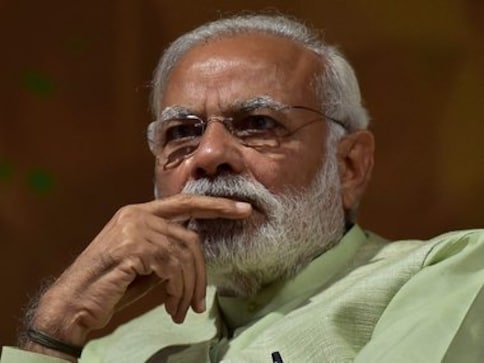 Call it a mere coincidence or an act of smart political timing. On Tuesday, a series of raids at houses of Congress leader P Chidambaram and RJD leader Lalu Prasad Yadav and the evening presser of FM Arun Jaitley launching the clean money portal, together offered an excellent package to reaffirm Prime Minister Narendra Modi's image as an anti-corruption, anti-black money crusader—right at the 3rd anniversary of his ascension to power.
This was a political master stroke as it leaves no room for the Congress-led opposition parties to level counter-attacks to spoil Modi's 3rd anniversary party.
Let's focus on black money part and try to look at evidence to find out what the Modi government's three years, including the 8 November demonetisation crackdown, did to the so-called black money in this country. Start with Tuesday's presser.
There wouldn't be no second opinion on the fact that demonetisation was the biggest-ever weapon Modi unleashed so far to clamp down on tax cheats. The government said it has brought 91 lakh taxpayers in the tax net and detected undisclosed income worth Rs 23,144 crore in the 6 months post demonetisation.
Any achievement in the battle against black money, however small it is, and any measure that helps widen the tax base, is laudable. But, gloating over it is premature and a major blunder. Why?
Because, what you are dealing with is a much larger problem and what you have achieved in 3 years looks pygmy compared with size of the target. To understand this, let's look at some of the estimates of black money in India. To begin with, the government doesn't have (at least in public) any solid estimate of the black money in India, including the component in cash.
But, that is not so with some of the top economists, who have been hardcore supporters of demonetisation. They have assumed that cash component of black money itself will be around Rs 5 lakh crore.
In a jointly authored article written for Mint newspaper on 27 December (read here), renowned economist and Columbia university professor, Jagdish Bhagwati, resident senior fellow at the IDFC Institute Vivek Dehejia and Chung Ju Yung distinguished professor of international economics at Johns Hopkins University and deputy director of the Raj Center on Indian Economic Policies at Columbia University, Pravin Krishna had accepted this assumption when they defended the Modi government's demonetisation move.
"Clearly, at least from the perspective of its effectiveness in dealing with the black money issue, success has to be measured by the sum of tax revenue generated and black money destroyed. Suppose we accept the estimate that one-third of the approximately Rs 15 trillion in demonetised notes is black money," Bhagwati and his co-authors said in the piece.
Based on this assumption, they also worked out the gains the Modi government would have had if demonetisation exercise is successful — around Rs 2,5 lakh crore. Here's how they arrived at this figure.
"Roughly speaking, the revenue that would have been generated had that income been taxed in the first place is 30% of that (so, Rs 5 trillion times 0.3 = Rs1.5 trillion). Perfect detection of black money should now yield 50% as tax revenue (so Rs 5 trillion times 0.5 = Rs 2.5 trillion), if all black money is returned and identified as such."
Remember, Modi demonetised Rs 15.44 lakh crore high value currency notes of Rs 500, Rs 1,000 notes on 8 November, constituting 86 percent of the running currency in the system. Bhagwati's calculations on demonetisation gains look good on paper. But is it anywhere close to reality?
After 6 nonths of demonetisation, what have we come to? Undisclosed income worth Rs 23,144 crore. Assuming Bhagwati and his authors did the research before penning the estimate and the arrived figure is anywhere close to the actual black money in the system, what has the Modi government achieved in 6 months of demonetisation is only 1/22th of the illegal wealth present in the system.
Remember, we are talking about only the black money in the form of cash, not even other assets such as gold, real estate and investments in financial instruments. The ultimate revenue to the exchequer from these tax cheats will be lesser. The three schemes launched by the Modi government so far have not had much luck. Even the even under PMGKY, the government managed to garner just about Rs 2,300 crore.
Instead, these windows offered an escape route to tax cheats with relatively minimal impact on their ill-gotten wealth. So, all in all, what we have gained so far in black money battle is pittance compared to what is at stake. This analysis is not to undermine the efforts by the Modi government on black money battle but to show how little we have achieved so far.
It is a no-brainer to understand that tax cheats won't easily give up their ill-gotten wealth unless pushed to the corner. Self-declaration has hardly worked in the past. For the same reason, one needs to wait and watch to see if the clean money portal works to government's benefit.
Even now, there are big loopholes present in political funding for black money hoarders. Crooks can still make thousands of Rs 2,000 political donation coupons and legitimise their black money passing it to a political outfit, perhaps created only for this. This remains a big gap in the battle against black money. Also, the channels for large benami transactions in real estate and other assets remain open. Going ahead, these will emerge as challenges for the Modi-government.
Besides these, as Amit Kapoor, chairman for Institute of Competiveness argues in this article, Modi's war on black money will be incomplete without taxing farm income.
"Post-demonetisation, a Parliamentary panel raised concerns that there was a rise in the number of cases with farm income higher than Rs 1 crore. The Modi government's fight against black money will be rendered incomplete if the agricultural sector is not brought within its ambit," wrote Kapoor.
The black money war launched by the Modi government against tax cheats is indeed laudable and it has succeeded in bringing the topic of black money into public debate in a big way. The Modi camp also knows how to time the announcements well like the launch of the clean money portal on Tuesday at the third anniversary of its 2014 election victory. Such steps keep the buzz on and send out a strong signal to wrongdoers that even the mighty and powerful can fall in front of political determination.
But, when it comes to black money battle there is a danger if the government lets itself gloat over small gains to present a rosy picture before the electorate. Much of the black money battle is still left to be fought.
Politics
Over the past eight years, as politics changed so did the vocabulary of Indians. Words like acche din, atmanirbhar, and demonetisation entered our everyday lexicon
India
When the prime minister says he's making an announcement, Indians start expecting the unexpected. It all started with the sudden announcement to ban Rs 500 and Rs 1000 notes on 8 November 2016