We have taken a break': Malaika Arora Khan and Arbaaz Khan confirm they have separated
Malaika Arora Khan and Arbaaz Khan issued a joint statement, confirming that they have separated and are taking a break from their 18-year marriage
For the past couple of months, speculation that Malaika Arora Khan and Arbaaz Khan are headed for a divorce had been mounting in B-town. While the couple has denied the reports of trouble in their 18-year marriage so far, on Monday, they issued a joint statement in which they admitted that they had separated. Malaika and Arbaaz said they had finally decided to go public with their separation because of all the confusion it was causing their families.
"We have maintained a dignified silence till now but it is causing us too much confusion and is disturbing for our families. To put all of the speculation to rest, we are giving out this statement," the duo said in a joint statement, that was published by DNA. "People claiming to be our friends and sources have been speaking on our behalf giving out wrong, malicious information. They have maligned us for long and we have kept quiet and not said a word as it's a personal matter between us. We have got a child and our families are involved, but just because we have not said anything till now, it doesn't give anybody the license to speculate on any rubbish about us."
The couple then went on to explain that they had indeed "taken a break" from their marriage.
"The truth is, we have taken a break, but that doesn't mean people can presume, assume and speculate things of such malicious nature. We are taking out time to figure out our lives... Yes, it's true that we are separated, but where our lives go and what transpires between us, it is for us to decide. Wherever it goes from here, we will talk about it when we are ready to," Malaika and Arbaaz added.
The couple's statement has only confirmed what numerous reports have been saying all along.
The first visible sign of trouble was when Malaika and Arbaaz — who had signed on to host the reality TV show Power Couple stopped appearing together on the show. After the initial episodes, only Arbaaz anchored the show while Malaika went missing. She only returned to shoot for the finale.
On the face of it, the couple has been trying to maintain a cordial equation despite their split. On March 22, the duo met at a restobar in Bandra, spending time with their 13-year-old son Arhaan, Malaika's mother Joyce Polycarp, Amrita Arora and her husband Shakeel Ladak, before having dinner together.
Malaika and Arbaaz — as well as their family members — have been inundated with questions about their relationship status ever since the divorce rumours started doing the rounds. When Malaika walked the ramp for designer Mandira Wirk last week at the Amazon India Fashion Week, she was once again asked about the rumours. However, Malaika had insisted that she wanted the focus to stay on fashion and refused to answer any personal questions. In a separate incident, her sister Amrita Arora told the press to cease speculating on Arbaaz and Malaika's marriage as "they are mature enough to take their own decisions".
Malaika's mother Joyce also refused to comment on the issue, and was quoted by PTI as having said, "They are two adults. It is their business. I don't want to get into it. I don't want to talk to press." As for Arbaaz's family, it was said that Salman Khan had been tring hard to help the couple sort out their differences. Arbaaz's father Salim Khan, however, said that he did not want to get involved in the couple's issues: "I am a writer. Don't ask me about anyone's love affair or break-up reports. I never interfere in the life of my kids. I don't want to talk about it," he said to PTI.
In their joint statement, Malaika and Arbaaz also referred to reports that she was having an affair, was unhappy with his financial situation, was consulting a divorce lawyer etc, as "completely baseless".
"We are not separated because of a third random person," Malaika and Arbaaz said. "Nor was it about his family disapproving of her lifestyle, nor does she feel that her husband is not financially stable. She is not crying on her brother-in-law Salman's shoulders, asking him to help. They are our family, so please don't talk about them like that. We deeply respect each other's families. We want to put to rest all these articles which are complete rubbish. Till then, please respect our privacy and do not drag our respective families and our child into it."
On just 29 February, Arbaaz had talked about how much he loved Malaika, and how afraid he was of losing her. The couple had made an appearance on the TV show Yaar Mera Superstar, when Arbaaz said he had become possessive about Malaika over the years.
"It happens. When you achieve something or someone, you don't want to lose the person. I love Malaika but I'm possessive about her," Arbaaz said, adding, "It wasn't like this when she was younger or I was more new into the relationship (sic), but it has happened now. She is very precious and dear to me. I love her more than anything else in the world. I'm afraid of losing her now."
Entertainment
The argument can be made that event films like Laxmii and Coolie No. 1 were never meant to belong in homes and laptop screens. But the counterargument is that perhaps they were never meant to belong at all.
Entertainment
Arpita Khan Sharma said she had contracted the coronavirus at the beginning of April, but had followed all safety protocols and is fine now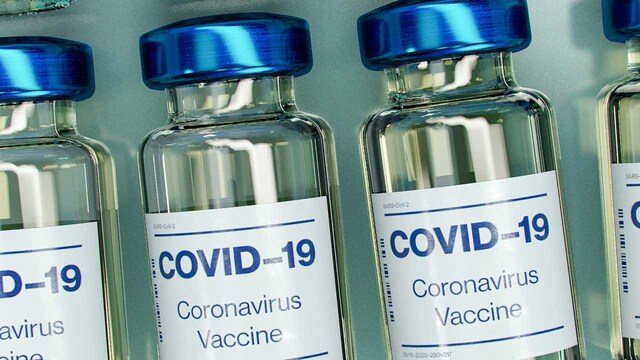 Entertainment
"The Yash Chopra Foundation will bear all other costs too associated with vaccinating the workers," said Yash Raj Films.