The iconic Hindustan Motors Ambassador is being sold to Peugeot for Rs 80 crore
Hindustan Motors is saying goodbye to the iconic brand Ambassador as it is selling it to French car-maker Peugeot.
Hindustan Motors is saying goodbye to the iconic brand Ambassador as it is selling it to French car-maker Peugeot. According to a report, C K Birla group firm has finalised an agreement worth Rs 80 crore with Peugeot SA.
The Ambassador has been one of the most important cars for India as it was the first 'Made in India' car. Hindustan Motors began production of the Ambassador which was originally the Morris Oxford series III that was manufactured in the UK. HM acquired the license to produce the Ambassador in India in 1954 with the first units rolling out in 1957, right when the production of the original came to an end in the UK. During that time, it was the only passenger car produced in India and that remained for years until Maruti Suzuki started its operations back in 1983.
The Ambassador has always had a strong Indian connection. It has been one of the longest running taxi and if you happen to visit Kolkata, you might still find a few running. Thanks to its strong and sturdy build, the Ambassador was also used as the official car for government officials for decades at was also titled 'The Neta'. The Indian government is said to have bought as many as 16 percent of total units produced by the company.
HM managed to sell 24,000 units of the car every year during the 1980s. With the emergence of new and improved automobiles, annual sales went down to an average of 6,000 units in the 2000s. It was discontinued in 2014 as sales dropped massively and it was difficult for the manufacturer to keep up with the new generation of cars.
Ironically, Peugeot had launched a commercial for one of their cars in 2002. It showed a young Indian trying to make his Ambassador look like the Peugeot 206 by ramming it against a wall, making an elephant sit on it and hammering it down.
Coming back to the deal, reports claim that the tie-up will allow Peugeot to enter the Indian automobile market through a joint venture.
"Hindustan Motors has executed an agreement with Peugeot SA for the sale of the Ambassador brand, including the trademarks, for a consideration of Rs 80 crore," Hindustan Motors said in a regulatory filing.
It is also expected to setup a plant with initial manufacturing capacity set at about 1 lakh vehicles per year. There is no word if Peugeot will use the Ambassador branding, but considering the deal, there is a chance that it could use it to leverage sales.
Find latest and upcoming tech gadgets online on Tech2 Gadgets. Get technology news, gadgets reviews & ratings. Popular gadgets including laptop, tablet and mobile specifications, features, prices, comparison.
India
The Delhi government's animal husbandry department said around 15 crows were found dead on the premises of the Red Fort last week
India
The regulator also advised consumers not to purchase eggs or poultry meat sourced from bird flu-infected areas and to avoid going to open markets in infected areas that sell poultry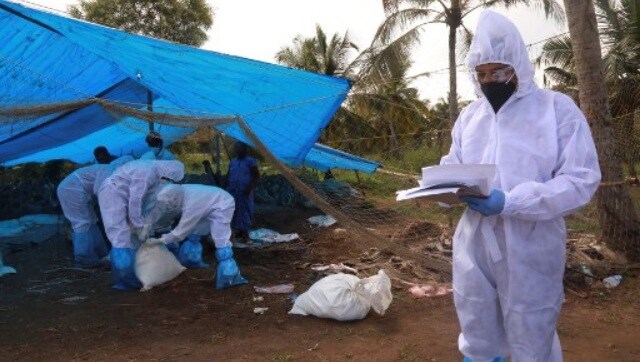 India
The announcement came in the wake of the Delhi government's decision to ban the sale of processed and packaged chicken brought from outside the city as a precautionary measure