WATCH: Turkey gripped by death and destruction as temblors rock it one after another
A 7.5-magnitude earthquake struck southeast Turkey Monday afternoon, the US Geological Survey said, hours after an earlier quake killed more than 1,300 people in the region
Istanbul: While Turkey was in shock after a massive 7.8-magnitude earthquake struck near the Syrian border, killing over 1300 people, a second quake of 7.5-magnitude struck southeast Turkey Monday afternoon.
The US Geological Survey said that a 7.5-magnitude earthquake hit at 1:24 pm (1024 GMT) four kilometres (2.5 miles) south-southeast of the town of Ekinozu.
According to a report by Syria's SANA news agency, tremors were felt in Damascus, Latakia and other Syrian provinces.
The death toll in the Turkey earthquake is expected to rise. Turkish President Recep Tayyip Erdogan said quake death toll to 912, bringing overall death toll in Turkey, Syria to more than 1,300.
Erdogan said that the number of building that collapsed is 2,818.
Biggest earthquake in history
Talking to pro-government radio, head of Syria's National Earthquake Centre, Raed Ahmed, said that this was "the biggest earthquake recorded in the history of the centre".
Turkey earthquake viral videos
Heart wrenching videos from calamity-hit Turkey show rescue workers and residents in multiple cities searching for survivors, working through tangles of metal and concrete.
Visuals from a collapsed hospital in Turkey show patients, including newborns, being evacuated from facilities in Syria.
Rescuers could be seen digging through rubble across city centres and residential neighbourhoods of almost all the big cities running along the border with Syria.
Warning: Scenes of devastation, viewer discretion advised
In 1999, the Turkish region of Duzce suffered a 7.4-magnitude earthquake in which more than 17,000 people died — including about 1,000 in Istanbul.
The last 7.8-magnitude quake jolted Turkey in 1939, when 33,000 died in the eastern Erzincan province.
Turkey calls on international community to help
A level 4 alert was declared in Turkey as country reaches out to the international community to rush aid.
The 'level 4' alarm includes an international call for assistance.
Turkey's Disaster and Emergency Management Agency (AFAD) called upon the international community to mobilise urgent relief and assistance after the earthquake left a trail of death and devastation.
AFAD said in a statement that it needed international help "in the field of urban search and rescue."
Read all the Latest News, Trending News, Cricket News, Bollywood News,
India News and Entertainment News here. Follow us on Facebook, Twitter and Instagram.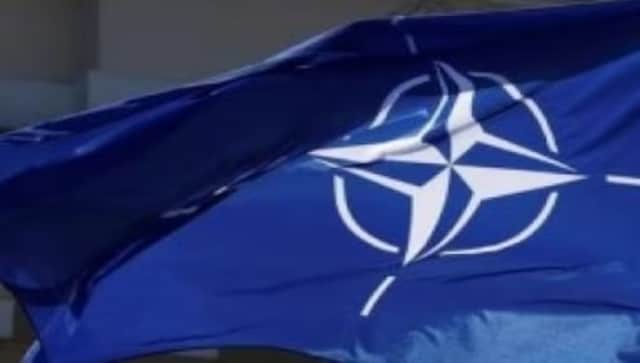 World
The vote, which paved the way for the country's NATO accession and provides the necessary legal framework, passed with 269 votes in favour and 37 against, with 43 MPs not attending in Sweden's 349 seat parliament
World
In the statement, released by the White House, National Security Advisor Jake Sullivan said, 'The United States welcomes President Erdogan's announcement that he will send Finland's NATO accession protocols to the Turkish Parliament and looks forward to the prompt conclusion of that process'
World
One poll released on the first official day of campaigning showed the 69-year-old trailing his secular rival by nearly 10 percentage points in the May 14 presidential and parliamentary vote