WATCH: Desperate to escape Taliban, hundreds rush to Kabul airport amid rumours of volunteers leaving for Turkey
The scene harked back to August 2021, when thousands of desperate people stormed the airport for the airlift for those fleeing the Taliban takeover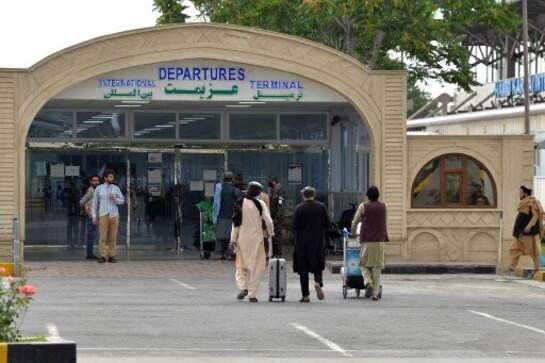 Hundreds of Afghans, including women and children, were seen rushing to the Kabul airport after a false rumor spread that Turkey-bound flights were leaving with volunteers to help rescue earthquake victims.
Videos and photos posted on social media since Wednesday showed dozens of desperate people running on foot in the darkness and cold toward the airport.
"I heard that Turkey is taking out people, so I thought I can go and help people in need. Also this can be an opportunity for me to find a way out of the country," The Associated Press quoted 26-year-old Kabul resident Abdul Ghafar as saying.
Video: Kabul Security Command said Afghans who came to the airport–mistakenly believing rumors that flights would take them to Turkey–have been returned to their homes by the security forces.#TOLOnews pic.twitter.com/ghZkD185FP

— TOLOnews (@TOLOnews) February 8, 2023
Ghafar waited for three hours in the cold weather near the airport, heading back home after Taliban forces said there were no such flights to Turkey.
Khalid Zadran, spokesman for the Kabul police chief, said no such flights existed, and he said the situation has returned to normal by Thursday morning. He asked people not to disrupt the public order with "baseless lies."
The Taliban government in a statement expressed condolences to Turkey and Syria for the tragedy, in which at least 16,000 people have been killed. The government announced a relief package of 10 million Afghanis to Turkey and 5 million Afghanis to Syria.
The scene harked back to August 2021, when thousands of desperate people stormed the airport for the airlift for those fleeing the Taliban takeover. Life in Afghanistan has only grown grimmer with the onset of winter, limits on women and grinding poverty.
With inputs from AP
Read all the Latest News, Trending News, Cricket News, Bollywood News,
India News and Entertainment News here. Follow us on Facebook, Twitter and Instagram.
World
The closure of girls' schools in Afghanistan has drawn criticism from some members of the British Parliament, who claim that so far, about 850,000 girls have been prevented from attending school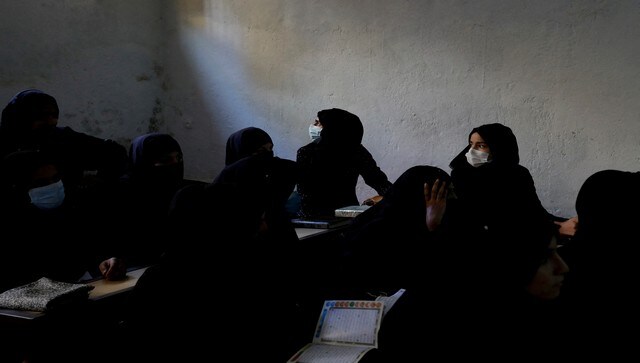 World
Since the Taliban took control of Afghanistan, schooling above grade six for them has been closed. Later in December last year, girls and women were barred from going to universities and working with NGOs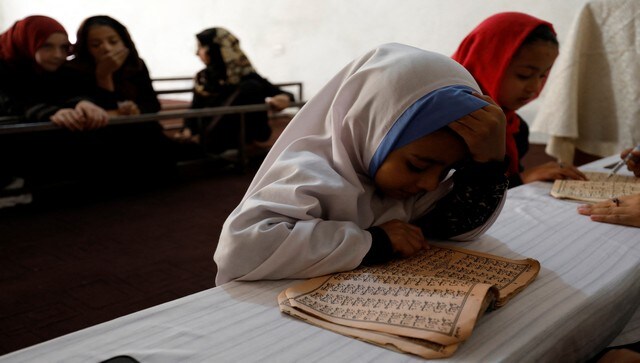 World
The educational value of madrassas is subject to fierce debate, with experts saying they do not provide the necessary skills for gainful employment as adults