US intelligence committee to subpoena Michael Flynn in Russia investigation
Congressman Adam Schiff, the top-ranking Democrat on the committee confirmed that the subpoena could be issued to Michael Flynn could be issued this week.
Washington: The House Intelligence Committee will subpoena former national security adviser to US President Donald Trump, Michael Flynn, in its investigation into alleged Russian interference in the 2016 elections.
Congressman Adam Schiff, the top-ranking Democrat on the committee, on Wednesday confirmed that the subpoena is being prepared and could be issued this week despite the retired general's refusal to turn over documents lawmakers have requested in the probe, Efe news reported.
At first, the committee will ask for Flynn's voluntary participation and, if he refuses to agree, they will issue him with a subpoena, said Schiff.
"I think we need to use whatever compulsory mechanism (is) necessary to get the information that he possesses," the lawmaker said.
Schiff made the committee's subpoena plans known after the Senate Intelligence Committee on Tuesday ordered Flynn to hand over documents from two of his businesses due to their possible links with Russia.
The attorneys said that Flynn had decided to avail himself of Fifth Amendment protection and refuse to provide documents requested by the Senate and considered to be relevant to its own investigation into the Russian matter.
Flynn was forced to resign after it became public knowledge that he had lied to vice president Mike Pence about his contacts with Russian Ambassador Sergei Kislyak during the transition period.
Last week, US media outlets revealed intelligence information indicating that the Russians privately were hoping to be able to influence the Trump administration through Flynn.
Find latest and upcoming tech gadgets online on Tech2 Gadgets. Get technology news, gadgets reviews & ratings. Popular gadgets including laptop, tablet and mobile specifications, features, prices, comparison.
World
How can anyone trust this version of the Republican Party to ever hold the White House again?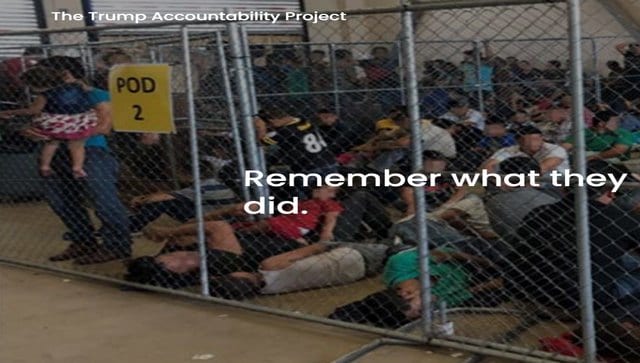 World
The Trump Accountability Project, boosted on Twitter by former DNC press secretary Hari Sevugan, is seemingly looking to blacklist those that worked for the outgoing administration
World
While voting fraud in the US is extremely rare, the irregularities that do occur are often inconsequential, isolated in nature, and unlikely to alter the outcome of an election