US Elections Explainer: Iowa and its perplexing election caucus process
On February 1, residents of Iowa will be the first Americans to cast their votes in the 2016 race for the presidential nominations of the Democratic and Republican parties.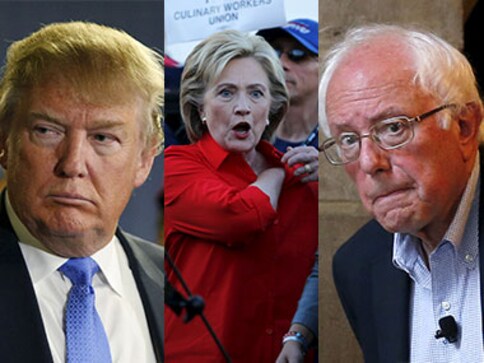 Washington: On February 1, residents of Iowa will be the first Americans to cast their votes in the 2016 race for the presidential nominations of the Democratic and Republican parties.
The heartland state does not host primaries, but local meetings known as caucuses, organized by the two parties for their voters and using distinct and different methods.
- Who votes?
In Iowa, as in many states, voters register as Democrat, Republican or independent. Among Iowa's 3.1 million inhabitants, there are currently about 584,000 active Democratic voters, 611,000 active Republican voters, and 725,000 who are registered under "no party" affiliation, according to Iowa's secretary of state.
Only Republicans can vote in Republican caucuses, and the same goes for the Democrats. Voters are allowed to register on site at caucuses across the state.
Those who turn 18 by Election Day, November 8, 2016, are eligible to participate in the February 1 caucuses.
Turnout was about 20 percent for Republicans in 2012, and 39 percent for Democrats in 2008, an exceptional year due to the high profile clash between Barack Obama and Hillary Clinton.
- Where are the polls?
Each party organizes precinct meeting locales, mostly in public places like schools, libraries and other government buildings, but also in private homes.
The Republican and Democratic caucuses are often located close to one another, sometimes just down the hall in the same building.
- Republican method
Republican voters gather at the appointed time, usually evening. After some organizational formalities, candidates' representatives each make a short speech urging voters to support their choice for party nominee.
A secret ballot is then held. The polling station reports the results to the party, which aggregates the results from the precincts and announces the winner who has received the most votes at the state level.
- Democratic method
It's complicated. Among Democrats, there is no secret ballot, and some critics argue the process subverts the "one person, one vote" principle proclaimed by the US Supreme Court.
Following initial formalities, supporters of each candidate gather in one area of ​​the caucus room -- backers of Hillary Clinton, say, in one corner, and those favoring Bernie Sanders in another.
Candidate groups lacking a minimum of 15 percent support are eliminated, and their backers are then invited to join another preference group.
It is during this realignment that leaders try to rally supporters to their candidates.
The groups' supporters are then counted, and a candidate is attributed a certain number of delegates proportional to their support. Due to rounding, a stronger candidate may end up with the same number of delegates as one with fewer caucus supporters.
These delegates are technically designated for county conventions in Iowa's 99 counties.
The evening is not over yet. The party calculates a ratio by which a candidate's delegates to the state convention are determined, based on the number of county delegates a candidate receives.
The candidate who accrues the most state delegates is proclaimed the winner of the party's caucuses.
AFP
Find latest and upcoming tech gadgets online on Tech2 Gadgets. Get technology news, gadgets reviews & ratings. Popular gadgets including laptop, tablet and mobile specifications, features, prices, comparison.
World
When she leaves Washington on Wednesday, Melania risks being remembered as the first lady who showed up to Washington late and left early — in every meaningful sense
Lifestyle
From sourcing stock to emphasising sustainability, online businesses dealing in secondhand clothes — or thrifting — have many wrinkles to iron out, moving forward.
World
To Trump, one advisor said, the vice-president had entered 'Sessions territory', referring to Jeff Sessions, the attorney-general who was tortured by the president before being fired