US vetoes UNSC resolution to reject Donald Trump's recognition of Jerusalem amid worldwide protests
The United Nations Security Council is considering a draft resolution that would affirm that any change to the status of Jerusalem has no legal effect and must, hence, be rescinded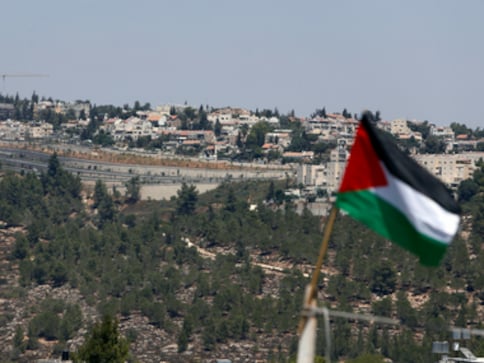 As widespread protests broke out condemning US president Donald Trump's decision to declare Jerusalem as Israel's capital, the United Nations Security Council considered a draft resolution that would affirm that any change to the status of Jerusalem has no legal effect and must, hence, be rescinded.
Egypt circulated the draft text on Saturday, which the US vetoed on in the Security Council on Monday.
Breaking with the international consensus, US president Donald Trump announced in December that he would recognise Jerusalem as Israel's capital and move the US embassy there from Tel Aviv, sparking protests and strong condemnation.
The draft resolution stresses that Jerusalem is an issue "to be resolved through negotiations" and expresses "deep regret at recent decisions concerning the status of Jerusalem", without specifically mentioning Trump's move, AFP reported.
It affirms that "any decisions and actions which purport to have altered the character, status or demographic composition" of Jerusalem "have no legal effect, are null and void and must be rescinded."
The veto cast by US Ambassador Nikki Haley highlighted Washington's isolation over Trump's announcement that the US embassy will be moved from Tel Aviv to Jerusalem, effectively ignoring Palestinian claims on the city.
Diplomats told the news agency they expected the United States to use its veto power to block the measure while most, if not all, of the 14 other council members were expected to back the draft resolution.
Turkey to open embassy to Palestine in Jerusalem
President Recep Tayyip Erdogan expressed hope that Turkey would soon be able to open an embassy to the Palestinian state in East Jerusalem, as he stepped up his attacks on Donald Trump's recognition of the city.
Erdogan has sought to lead the Islamic condemnation of his US counterpart's move, calling a summit of the leaders of Muslim nations last week in Istanbul who urged the world to recognise East Jerusalem as the Palestinian capital. East Jerusalem was annexed by Israel after it seized control of the area in the 1967 war, in a move never recognised by the international community.
"Because it is under occupation we can't just go there and open an embassy," Erdogan said in a speech to his ruling party on Sunday in the city of Karaman.
"But, God willing those days are near and... we will officially open our embassy there," he said, without giving any precise timescale.
Last week, the Organisation of Islamic State (OIC) recognsied East Jerusalem as the capital of the State of Palestine.
Support for Palestine State has also come from China, according to Russia Today. "China has voiced its support for the establishment of an independent Palestinian state, based on pre-1967 borders with East Jerusalem as its capital," the article said.
Worldwide protests
Thousands of Islamists rallied in two major cities in Pakistan on Sunday to condemn the US move. Supporters of the Jamaat-e-Islami party in Karachi and advocates of US-wanted Islamist Hafiz Saeed in Lahore dispersed peacefully after rallying for the Palestinian cause.
Tens of thousands of Muslims marched from the main mosque in Indonesia's capital to a square in Jakarta on Sunday to protest against Trump's decision.
It was the biggest protest in Indonesia since Trump's controversial move earlier in December to reverse decades of US policy. Police estimated the number attending the rally, organised by various Muslim groups, at about 80,000. "We urge all countries to reject the unilateral and illegal decision of President Donald Trump to make Jerusalem Israel's capital," Anwar Abbas, the secretary general of the Indonesian Ulema Council, told the crowd.
On Saturday, four Palestinians were killed and hundreds wounded on Saturday in clashes with Israeli forces as tens of thousands demonstrated against Washington's recognition of Jerusalem as Israel's capital.
"We understand that the Palestinians may need a bit of a cooling off period, that's fine," a senior White House official said. "We will be ready when the Palestinians are ready to re-engage."
With inputs from agencies
World
On Friday, a 21-year-old resident to a synagogue in East Jerusalem and opened fire during the Jewish Sabbath. Seven people were killed in the attack
World
The attack, which occurred as residents were observing the Jewish sabbath, came a day after an Israeli military raid killed nine people in the West Bank
World
Turkey's decision came a day after President Recep Tayyip Erdogan warned Sweden he would not support its bid to join the Western US-led defence alliance. Bids to join NATO must be ratified by all members of the alliance, of which Turkey is a member