UK Election 2017: Tories, Labour trade barbs over security, terrorism and Brexit in last leg of campaign
The United Kingdom (UK) will vote for a new Parliament and government on Thursday. The voters will elect the 650 members who comprise the House of Commons.
The United Kingdom (UK) will vote for a new Parliament and government on Thursday. The voters will elect the 650 members who comprise the House of Commons.
Prime Minister Theresa May stunned the country on 18 April when she announced a snap election, hoping to transform a massive opinion-poll lead into an equally huge majority in the House of Commons, where she holds a slim 17-seat advantage in the 650-member legislature.
But the political ground began to shift under her feet, moving from Brexit — May's strongest card — to domestic policy and her own record on security.
The initial dull campaign underwent a transformation through unexpected missteps, surprise developments and deadly attacks that have pushed national security to the top of the agenda.
As the main contenders battle over who can keep the country safer, here's a look at what the parties have had to say in their campaigns.
Conservatives
After the Saturday attack in the bustling streets of London, the main political parties suspended national campaigning. The election campaign was earlier halted for three days in the wake of the 22 May concert bombing in Manchester, which killed 22 people.
May said that Thursday's election wouldn't be brought to a halt by the latest attack, as "violence can never be allowed to disrupt the democratic process."
She vowed to crackdown on terrorism suspects if she wins the election — "and if our human rights laws stop us from doing it, we will change the laws so we can do it."
May made a strongly pitch that "things need to change" in the fight against international terrorism.
May has said, in one of her recent campaigns, that Britain was facing a new threat from copycat attacks, and "it is time to say 'enough is enough.'" She called for international agreements to curb online extremism, said longer jail sentences might be needed for terrorism offenses and argued that there is "far too much tolerance of extremism in our country."
May urged the voters on Tuesday that they vote with security on their minds, they should ask: "Who can they trust?"
May insisted that her government had "protected the counter-terrorism policing budget," increased the number of armed police officers (after several years when it fell) and funded the intelligence services to hire 1,900 additional staff.
In the wake of Manchester and London Bridge attacks, May on Wednesday promised to change human rights laws if they hamper a crackdown on terror suspects, by potentially seeking opt-outs from the European Convention on Human Rights.
The reason May gave for calling 8 June election 50 days ago, in her words, is that the money which was spent on EU projects till now could deliver "huge benefits" across the UK after its withdrawal, due in 2019.
Speaking in Norwich during a campaign, she said a Labour government would "wreck the economy".
Labour Party
Attacks in Manchester on 22 May and London on Saturday have put the threat from international terrorism at the centre of the campaign for all of the contesting parties.
Labour Party leader Jeremy Corbyn said the party's chances had been underestimated, as he promised to reverse cuts rolled out under the Conservatives.
"The choice is another five years of a Tory government, underfunding of services all across the UK, including in Scotland, or a Labour government that invests for all, all across Britain," he told supporters in Glasgow.
But emphasising Labour's plan to invest billions on public services, Corbyn said the NHS could not afford "five more years of underfunding, understaffing and privatisation."
He said, "The re-election of a Theresa May government will mean five more years of cuts to the NHS, five more years of increases in waiting times, five more years of more and more people waiting for social care and five more years of austerity."
Corbyn has also said "those who wish to harm our people, divide our communities and attack our democracy will not succeed."
Resuming the election campaign on Sunday evening, Corbyn said, "You cannot protect the public on the cheap."
He has also criticised Conservative cuts to police budgets that saw the number of officers nationwide fall by almost 20,000 between 2010 and 2016 — years when May, as home secretary, was in charge of policing. "The police and security services must get the resources they need, not 20,000 police cuts," he said.
Emphasising the need for sufficient budget for security, Corbyn has said, "We won't defeat terrorists by ripping up our basic rights and our democracy," he said.
Corbyn, in one of his campaigns, has promised to give "full authority to the police to use whatever force is necessary to protect and save life." That was an attempt to defuse criticism of his previous opposition to police and military "shoot to kill" policies — controversially used against IRA suspects during the "troubles."
But the veteran anti-nuclear activist has squirmed over whether he would be willing to use Britain's atomic weapons, and there remains a perception that security is not his strength.
What the smaller parties have to say
In Scotland, Scottish National Party (SNP) leader Nicola Sturgeon warned that a vote for Labour risks "handing the keys of No. 10" to May. The pro-independence party is seeking to repeat its 2015 near-sweep of seats in Scotland.
Campaigning in Edinburgh, Scottish first minister Nicola Sturgeon said re-electing SNP MPs would ensure Scotland retained a "strong voice" in Westminster and deny the Conservatives a "crushing majority".
Meanwhile, Lib Dem leader Tim Farron has urged Labour supporters to "send a message" to May on issues such as Brexit and social care by supporting his party.
Farron said, "The remainder of this campaign must be a collective showing of defiance and pride in our democratic values." The staunchly pro-EU Liberal Democrats hope to scoop up voters opposed to leaving the bloc.
UK Independence Party (UKIP) — instrumental in getting Britain to leave the EU — has pinned its hope to regain a foothold in Parliament, after losing its sole lawmaker before the election.
Visiting Great Yarmouth, UKIP leader Paul Nuttall said only his party could keep the pressure on the next government to deliver a "real Brexit" — with lower immigration, exclusive fishing rights for British trawlers within UK territorial waters and no "divorce bill".
Only the right-wing UKIP, who had no members of Parliament in the 650-seat House of Commons before the election was called, had declined to pause campaigning after the London attack. Nuttall said "I refuse to suspend campaigning because this is precisely what the extremists would want us to do."
Around 50 million Britons are eligible in the UK to vote in the general election on Thursday.  As the polls have relentlessly narrowed, critics wonder if the lack of political instinct could cost May dear on 8 June.
With inputs from agencies
Politics
All eyes will be on the Bhabanipur constituency, of which TMC supremo and West Bengal chief minister Mamata Banerjee is the sitting MLA and a resident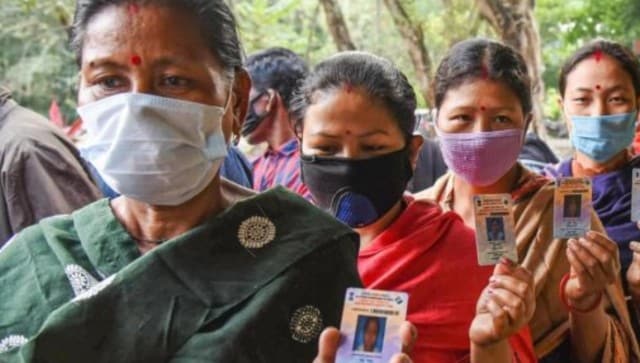 Politics
Assam and West Bengal Election Results LIVE Updates: As of 9 pm tonight, the EC website showed a slim lead for Mamata Banerjee. The incumbent CM has secured 84,004, while Suvendu Adhikari has got 82,551 votes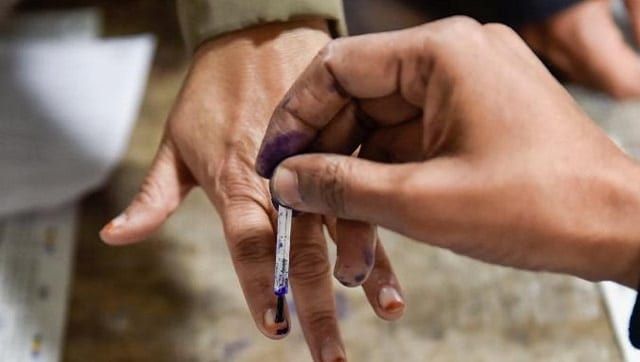 Politics
The Election Commission has also directed that only two persons can accompany winning candidates to receive certificates of election from Returning Officers