Turkish president Recep Tayyip Erdogan to visit India: NSG, terror likely to feature on agenda
Against the backdrop of Turkey's historic referendum on expanding presidential powers, the news is emerging regarding the country's President Recep Tayyip Erdogan's upcoming visit to India.
Against the backdrop of Turkey's historic referendum on expanding presidential powers, the news is emerging regarding President Recep Tayyip Erdogan's upcoming visit to India. The Indian Express reported that Erdogan — who is set to hold a massive referendum in Turkey on 16 April to bring in constitutional change, turning Turkey from a parliamentary to a presidential republic, scrapping the post of prime minister and consolidating his hold on the country — is likely to meet Prime Minister Narendra Modi on 1 May.
The Hindu reported last month that Erdogan is expected to arrive in Delhi with a large entourage of ministers for his first visit to India since 2008. In 2015, Erdogan put off his plans to travel to India after a series of protests in his country. "This visit was long overdue, and we have been preparing for it for some time, ever since it had to be put off in August 2015," a Turkish diplomat told The Hindu, adding that President Erdogan and Prime Minister Narendra Modi share a "good relationship", having met twice already, including once in Turkey for the G-20 Summit.
According to government data, Modi and Erdogan have interacted on the sidelines of G-20 summits over the past couple of years. They held bilateral talks on the margins of G-20 summit in Antalya on 15-16 November, 2015. After a failed coup attempt last year, Modi had called up Erdogan on 29 August to express solidarity with Turkey and its leadership. They again held talks in Hangzhou, China in September last year on the sidelines of the G-20 summit.
Erdogan's visit will come a month ahead of the Nuclear Suppliers Group plenary session where India will once again push its bid for membership. The Indian Express reported that the major focus areas during the visit will be Delhi's application for becoming a member of the NSG since Turkey has not yet given unqualified support to India and has insisted on "criteria-based approach". New Delhi has perceived this as tacit support to Pakistan's application. "This will be a good opportunity to put India's perspective to Erdogan and obtain his support," The Indian Express reported quoting a source.
India will also hold talks with Turkey on combating terrorism — a menace faced by both countries. "Erdogan understands the threat from terrorist groups, including the Islamic State, and it would be an important element in the conversation. Turkey has been seen to be supportive of Pakistan's position on Kashmir. India will raise the issue of its battle with Pakistan-based terrorism groups, and there will be discussions on intelligence sharing on terrorist threats," sources told The Indian Express.
Turkey, on its part, will hope for an endorsement for recent government moves and a crackdown on dissidents that have drawn international criticism, especially after the failed coup in July 2016, according to The Hindu. Last year, former Turkish Ambassador to India Burak Akcapar had publicly called on India to take action and shut down activities, institutions in the country run by Fethullah Gulen. Turkey has been asking countries around the world to act against the network of Sufi leader Fethullah Gulen, who it accused to be the force behind the coup.
According to The Huffington Post, the constitutional amendments Erdogan is close to implementing to extend his reign away from the current parliamentary system will allow the Turkish president to rule for two successive five years terms after 2019.
During Erdogan's visit, India and Turkey will also discuss practical ways to strengthen economic and commercial cooperation. Bilateral India-Turkey trade has increased significantly in the preceding decade-and-a-half. Several bilateral agreements and institutional mechanisms, at the governmental level as well as B2B, provide the framework for strengthening economic and commercial ties. The Bilateral Trade Agreement between India and Turkey was signed in 1973.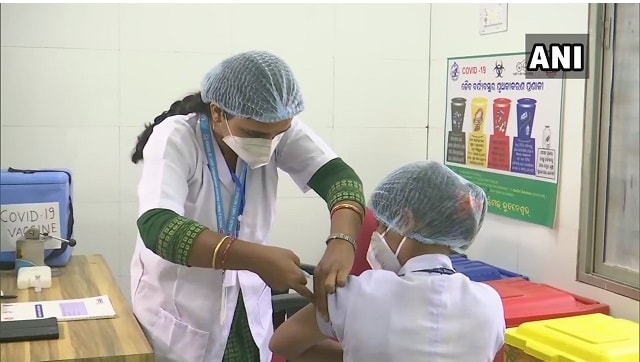 India
With the WHO approving the emergency use of Sinopharm and Sinovac, China's use of vaccine diplomacy for geopolitical ends has been facilitated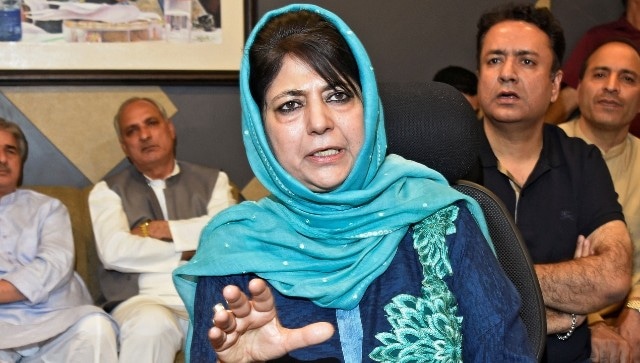 India
Her remarks came amidst growing criticism of the Congress and Digvijaya Singh over his purported comments that his party will have a 'relook' at Article 370 if it returns to power
long reads
It has been more than two years that some 27,000 children have been left to languish in al-Hol camp. Most of them not yet teenagers, they are spending their childhood in a limbo of miserable conditions with no schools, no place to play or develop and seemingly no international interest in resolving their situation.