Trump Cabinet: Former Goldman Sachs executive Steven Mnuchin sworn in as US Treasury Secretary
Investment banker and former Goldman Sachs executive Steven Mnuchin has been sworn in as the new Secretary of Treasury, filling a crucial position in US President Donald Trump's economic team.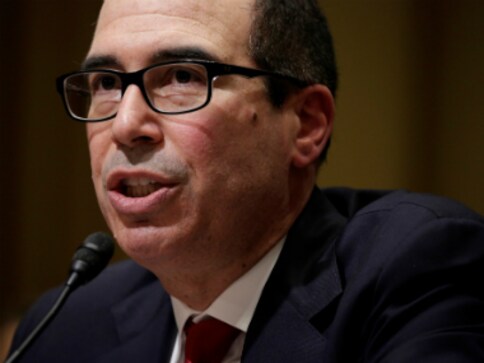 Washington: Investment banker and former Goldman Sachs executive Steven Mnuchin has been sworn in as the new Secretary of Treasury, filling a crucial position in US President Donald Trump's economic team.
He was sworn in as the Treasury Secretary by Vice President Mike Pence soon after he was confirmed by the US Senate by a vote of 53 to 48 on Monday.
Mnuchin, 54, is the third former Goldman Sachs executive to become Treasury Secretary. The other two being Robert Rubin and Henry Paulson.
In this position, Mnuchin is expected to play a key role in the economic reforms that Trump plans to undertake to remove bureaucratic bottlenecks, simplify tax codes and make America an attractive investment destination.
House Ways and Means Committee Chairman Kevin Brady welcomed Mnuchin's confirmation. "With decades of private-sector experience, Secretary Mnuchin understands how today's broken tax code and wasteful spending directly discourage economic growth and make it harder for Americans to get ahead," he said.
However, a number of Democratic lawmakers opposed the nomination of Mnuchin as the Treasury Secretary.
"The American people don't suffer from the same collective amnesia that Wall Street and its allies in Congress have about how devastating the crisis was to our country," Senator Sherrod Brown said on Senate floor. "As the people we represent know, and Mnuchin's bank proves, when we turn the reins to Wall Street, it's working families who pay the price," he said.
Born and raised in New York City, Mnuchin holds a Bachelor's Degree from Yale University.
Mnuchin will be the principal economic advisor to Trump on domestic and international financial, economic, and tax issues.
"Regrettably, while Mr Mnchuin may have a knowledge of the inner-workings of Wall Street, he seems to know shockingly little of the hardships faced on Main Street. One need look no further than his role during the height of the housing crisis in foreclosing on tens of thousands of American families," Senator Patrick Leahy said.
"Reducing these actions to mere administrative matters belies the true struggles of those who don't boast the personal coffers Mr Mnuchin enjoys. I simply cannot accept his explanation of his role in these actions," he said.
The Senate also confirmed David Shulkin as the Secretary of Veterans affairs with a vote of 100 to 0.
Mnuchin is responsible for the executive branch agency whose mission includes maintaining a strong economy, promoting conditions that enable job growth and stability, protecting the integrity of the financial system, strengthening national security, and managing the US government's finances effectively.
He succeeds Jacob J Lew, who served in the position under former US President Barack Obama.
Prior to his confirmation, Mnuchin was finance chairman for Donald Trump for President. In this role he spent the last year travelling with Trump, met with hundreds of business leaders. He also served as a senior economic advisor to the President in crafting his economic positions and economic speeches.
He has also served as founder, chairman, and chief executive officer of Dune Capital Management. He also founded OneWest Bank Group LLC and served as its chairman and chief executive officer until its sale to CIT Group Inc was the first bank merger over 50 billion dollars post financial crisis.
Earlier in his career, Mnuchin worked at The Goldman Sachs Group, where he was a partner and served as chief information officer. He has extensive experience in global financial markets and oversaw trading in US government securities, mortgages, money markets, and municipal bonds.
Senator Tim Kaine said he was not confident Mnuchin will be an advocate for working families and their financial security.
"His complicity in the 2008 financial crisis raises serious doubts about whether he will prioritise the interests of Virginians who are trying to build personal savings while keeping their homes and being able to send their kids to college," he said.
World
The Vienna talks aimed at reviving the deal were suspended in June, when Iran elected ultraconservative Ebrahim Raisi as president
World
It is unclear if the Saudi royal family was aware of the fake furs or was deceived by a supplier. The Saudi Embassy in Washington declined to respond to the matter, as did a spokesperson for Trump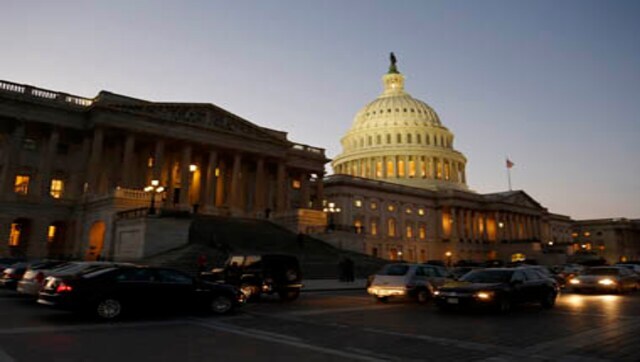 World
The breakthrough — which temporarily defers the crisis by adding another $480 billion to the allowable debt total — came with an estimated 11 days to go until the country would no longer have been able to borrow money or pay off loans for the first time in its history