Tehmina Janjua, Pakistan's first woman foreign secretary, will pose tough resistance to India
Tehmina Janjua, Pakistan's permanent representative to the UN in Geneva, was on Monday appointed as the Pakistan's first woman foreign secretary.
Tehmina Janjua, Pakistan's permanent representative to the United Nations in Geneva, was appointed on Monday as the country's first woman foreign secretary. Janjua will replace incumbent Aizaz Ahmad Chaudhry, who will take charge as Pakistan's new ambassador to the US, the Foreign Office said on Monday. "Tehmina Janjua will assume the post of Foreign Secretary in the first week of March 2017," it said in a statement.
Earlier, local media reports had said Pakistan's high commissioner to India, Abdul Basit, and its envoy to China Masood Khalid were among the front-runners. Janjua is a seasoned diplomat with a career spanning over 32 years. She holds Master's degrees from Quaid-e-Azam University, Islamabad, and New York's Columbia University.
Janjua has a rich experience of working in bilateral and multilateral domains, both at headquarters and missions abroad, the statement said. She has also served as spokesperson of the Ministry of Foreign Affairs and as Pakistan's envoy to Italy.
At present, she is serving as Pakistan's Ambassador and Permanent Representative to the United Nations in Geneva since October 2015. Last year, she had raised the Kashmir issue at the UNHRC and had engaged in a war of words with Indian diplomats.
According to Dawn, Janjua joined the Pakistan Foreign Service in 1984 — she is a career diplomat and her experience has been in multilateral diplomacy. The report says that she did not serve on "major territorial desk at the headquarters, except for a year-long posting at the Soviet Union and Eastern Europe desk at the start of her Foreign Service career".
As a diplomat, Janjua has been vocal in calling out human rights violations in Jammu and Kashmir and said, "Ending human rights violations in Occupied Jammu and Kashmir is the first essential step towards resolution of this long-standing dispute."
She has also said that people in Kashmir are being bludgeoned and brutalised by India. She has also blamed India for sponsoring terrorism in Pakistan.
With inputs from PTI
World
Islamabad has cut sales tax on imported fruits to zero in a bid to boost trade from its neighbour, but also tightened controls on ordinary Afghans trying to cross over, fearing illegal entries.
First Cricket News
Bradburn is the fifth high-profile resignation from PCB since former Test captain Ramiz Raja took charge as PCB chief.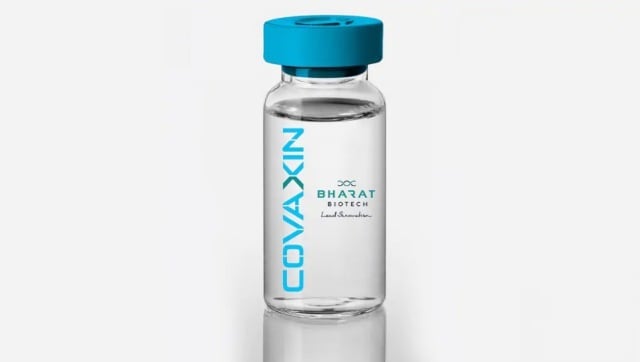 India
This, a day after Soumya Swaminathan said that the agency's technical advisory group will meet on 26 October to consider the emergency use listing of Covaxin