Teesta River deal: India cannot afford to let Sheikh Hasina fail and see the rise of another Pakistan in the east
India and Bangladesh have arrived at such a fork in history that choosing the wrong turn will have grave consequences, not just for India's long-term security and strategic interests but regional stability in south Asia. This predicament over a river should have been best avoided. Unfortunately, the shared goodwill of past and bonhomie of present have proved insufficient in tiding over respective domestic compulsions.
India and Bangladesh have arrived at such a fork in history that choosing the wrong turn will have grave consequences, not just for India's long-term security and strategic interests but regional stability in south Asia. This predicament over a river should have been best avoided. Unfortunately, the shared goodwill of past and bonhomie of present have proved insufficient in tiding over respective domestic compulsions.
Sheikh Hasina may carry 22 pacts in the bag when she returns to Dhaka but the failure to sign that one deal may seal her fate in the upcoming elections. The Bangladesh prime minister has appeared bravely defiant of the pressure put on her by the Opposition, Khaleda Zia's Bangladesh Nationalist Party, but Hasina is well aware that patience back home is running thin and Teesta may be her political undoing.
This is a possibility India cannot afford. For all her faults and dithering, Hasina is alone in standing firm against Bangladesh's descent into narrow Islamism. Prime Minister Narendra Modi is well aware of the repercussions Hasina's electoral defeat may pose for India.
It isn't just a question of more immigrants crossing into India. It is a given that Hasina's defeat and Zia's rise may put the secular fabric of Bangladesh's already strained polity into more danger. The portends are grave.
It is largely due to Sheikh Hasina that India doesn't have another Pakistan on its east. The Awami League leader has been resolute in backing India's stand against terrorism and has walked the extra mile in putting words into action. Her government's determined and hot pursuit of terrorists have resulted in many of them crossing the porous borders and infiltrating into India through West Bengal, Assam and Tripura.
Data prepared by Bangladesh's home ministry and shared with the Centre indicates that in 2016 alone, nearly 2,010 Harkat-ul-Jihadi Al-Islami and and Jamaat-ul-Mujahideen Bangladesh (JMB) militants entered India, a threefold rise compared to the year before. As The Times of India pointed out recently, nearly 720 of them entered through West Bengal. The state's demography and Kolkata's connectivity offered these terrorists a number of choices who could either use the state as a transit or opt for relocation.
Hasina has also been India's unfaltering friend in the diplomatic cornering of Pakistan and has taken a series of steps in cementing bilateral ties at some risk to her political career in a country where Islamism is rapidly altering the tehzeeb of Bangladeshi Muslims.
As Subir Bhaumik, a long-time commentator on Indo-Bangladesh affairs writes in The Times of India, "Hasina has been steadfast in her support for Modi's 'isolate Pakistan' drive, her government has cracked down hard on Northeastern rebels and Islamist militants, on fake currency rackets and Pakistani agents to address India's security concerns. She has cleared transit for Indian goods to Northeast through Bangladesh territory and addressed most of India's connectivity concerns seen as crucial to the success of India's Look East policy. As Hasina prepares for her Delhi visit, Indian and Bangladesh officials are trying to finalise a deal to allow Indian use of Chittagong and Mongla ports for accessing Northeast."
Once again, it is largely due to the Bangladesh PM that terror infrastructure that proliferates in Pakistan-occupied-Kashmir has not been replicated in a country which shares the largest boundary with India. Hasina has been instrumental in destroying some of the factories that Zia had set up to keep India 'busy' in the east.
Mahfuz Anam, editor of The Daily Star newspaper in Bangladesh, writes in The Statesman of Hasina's "determined and successful effort to dismantle all the camps of the insurgents from the Northeast that Zia's government had allowed in a mistaken policy to keep 'pressure' on India. Over time these insurgents had become a genuine worry as their destructive power rose with sanctuary on Bangladesh's side of the border. Thankfully, that is now history. Not to be forgotten or its importance underrated is how Sheikh Hasina's government has changed the narrative from 'India, the hegemonic oppressor' to 'India, the development partner' ever since she came to power in 2009."
Additionally, under a pro-radical BNP government — which accuses Hasina of selling Dhaka to New Delhi — anti-India sentiment could be rekindled. An Islamist Bangladesh is sure to go against India's long-term security and strategic interests and the nature of Indo-Bangladesh bilateral relationship may see an alarming dip. Consequently, Dhaka's tilt towards China could be hastened. At stake would be the regional stability of south Asia.
India has no chance of warding off China's growing influence in its backyard when it cannot compete with Beijing's economic resources and appears unwilling to sign the one treaty that Bangladesh, a delta state, badly needs. Whereas India's combined line of credit (following Hasina's visit) stands at roughly $9 over the last four years, China has already offered Dhaka an aid of $24 billion and another $13 billion through the private sector route. It has also upped Sino-Bangladesh relationship from "comprehensive partnership" to "strategic partnership" to India's great unease.
Beijing, which has been actively revising the geopolitical topography of south Asia, uses partnerships with India's neighbours like Sri Lanka and Bangladesh as strategic leverage. It has recently been foaming at the mouth over Dalai Lama's Tawag visit and among many intimidation tactics, tried to threaten India by picking up this very topic via its state media.
In an editorial, Global Times  asked, "With a GDP several times higher than that of India, military capabilities that can reach the Indian Ocean and having good relations with India's peripheral nations, coupled with the fact that India's turbulent northern state borders China, if China engages in a geopolitical game with India, will Beijing lose to New Delhi?" In terms of both security concerns and the larger game of geopolitics, therefore, India cannot afford to weaken Hasina's hands.
However, how far is it fair to put the entire burden of such a turn in history on West Bengal Chief Minister Mamata Banerjee? Mamata had single-handedly scuppered an almost done deal 2011 and remains steadfastly opposed to it even six years later. There can be no doubt that were it not for the Bengal CM — whose writ cannot to overridden since water is a state subject — India would have been only too happy to ink the pact which Manmohan Singh failed to do and Modi appears unable to chalk out.
As the tallest political leader in West Bengal, Mamata needs to look at the Teesta water sharing deal dispassionately and place it in the larger context of it being the biggest enabler of a stable geopolitical relationship between India and its most important friend in the east.
This is, however, not to say that the Bengal chief minister's concerns on sharing river Teesta's waters are misplaced. Mamata has some very compelling socio-economic and political reasons not to sign on the dotted lines of a such a treaty. Water sharing pacts are notoriously difficult to arrive at. And the ones that exist suffer from extraordinary economic and geopolitical tensions. India has recently threatened to use its treaties with Pakistan as a leverage against cross-border terror which led Pakistan to rush for international mediation. India and Bangladesh, for instance, share 54 rivers but only one pact.
Centre for Policy Research analyst Brahma Chellaney, author of the book Water: Asia's New Battleground, points out in Hindustan Times, "No important water sharing treaty has been signed in the world in this century, indicating how increasing water stress is making sharing and cooperation more difficult."
Teesta's ecological fragility has been held against signing of the pact. It is also true that in the lean season, the river has hardly enough water for West Bengal for it to share with a lower riparian state. As a report in India Today points out, Teesta's annual flow trickles to just 6 billion cubic metres (BCM) in dry season from an average of 60 BCM. Sharing of this will gravely affect West Bengal farmers.
Mamata's argument is also bolstered by the fact that 83 percent of Teesta's catchment areas lie in India. Bengal CM has stonewalled Hasina's requests and offered to share rivers of other waters instead, though it isn't clear if the offer is backed by prior technical assessment. Crucially, both India's central leadership and Bangladesh PM have appeared cold to her suggestion.
Despite legitimate concerns, Mamata should consider the deal in seriousness, failing which Indo-Bangladesh relationship may be permanently altered. If the treaty fails, its long-term cost could be too costly for India to bear. Mamata holds all the cards. It is the right time for her to show the qualities of a statesman.
India
The Centre will take over from states, which were supposed to be carrying out about 25 percent of the country's vaccination work, and continue with its ongoing inoculation efforts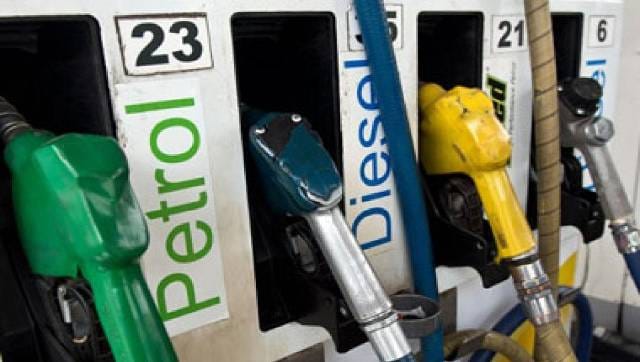 India
Ethanol is a biofuel, that is, a fuel produced by processing organic matter. The auto fuels we commonly use are mainly derived from the slow geological process of fossilisation, which is why they are also known as fossil fuels
India
Ex-NSA Shivshankar Menon, former Prasar Bharati CEO Jawhar Sircar, ex-foreign secretary Sujatha Singh and former CIC Wajahat Habibullah were among the signatories