'Sunni Wahhabi' Saudi oil for 'Shia' Iran oil? No thanks!
India's firm rejection of pressure from the West to abide by sanctions against Iran represents the right defence of its energy security and its strategic interests.
In 2006, soon after Pranab Mukherjee took over as External Affairs Minister, US diplomats drew up a bio-profile of him, which they sent to Washington in a diplomatic cable that, thanks to the exertions of WikiLeaks, has made it into the public domain.
The cable ended with the observation that Mukherjee is "soft-spoken and articulate, but speaks English with a heavy Bengali accent that can be difficult for Americans to understand."
Pranab-da's Bengali accent is still firmly in place after all these years, but it's a fair bet that on Tuesday, when he articulated India's rejection of pressure from the Barack Obama administration to abide by US sanctions on Iran and cut back on oil imports from Teheran, the Americans understood him loud and clear.
"It is not possible," Mukherjee said, "for India to take any decision to reduce imports from Iran drastically." Iran, he added, was an important country among those that can meet the energy requirement of emerging economies.
The fact that Mukherjee said this while on a visit to the US doubtless amplified his message for US policymakers.
The dilemma that confronts India is this: oil imports from Iran account for 12 percent of India's needs, and as the US and the European Union escalate the pressure on Iran to abandon its nuclear energy programme, they are tightening the screw of sanctions on Iran. And India is turning out to be 'collateral damage' in this conflict.
Yet, India's reluctance to sign on for sanctions against Iran is driven not just by its energy dependence on that country. When it comes right down to it, although India has voted against Iran on UN resolutions requiring it to make its nuclear programme transparent, it does not share the West's paranoia of a nuclear Iran.
Pious baloney about the 'civilizational links' between India and Iran, which are frequently cited as a tie that binds the two countries, has nothing to do with it. Nor is India's Shia Muslim population a factor in pushing for closer affinity with Iran, although that spin finds great resonance in the media.
India's calculations are rooted rather more in the real world of cold-blooded strategic calculations. For one, India and Iran share a common interest in Afghanistan: they are wary of a return to power of the Taliban, the prospects of which have been enhanced by the recent peace talks initiative with the US. Iran even provides India land access to Afghanistan and to Central Asia: India in turn has helped to upgrade Iranian infrastructure, without forming any strategic alliance that would bind it to a regime that, from all accounts, doesn't shrink from nuclear brinkmanship.
If India's strategic interests don't count for much with the West – to the point where they are pushing for India to abide by the sanctions regime – India too does not, in turn, share the West's paranoia.
For India, which has been living next-door to a country with a jihadi-indoctrinated military that spawns terrorists as 'strategic assets' and frequently sends them over to extract a blood price, the prospect of a nuclear Iran somehow doesn't sound so chilling. And the West wasn't exactly overly sympathetic to India's concerns about the nuclearisation and the jihad-isation of Pakistan – until the poisonous fruits of that jihadi adventurism hit them hard.
In return for Indian abidance by the sanctions against Iran, the West says it is willing to help India secure supplies from Saudi Arabia.
Get this: the West wants India to give up its strategic interests and foreclose a key source of 'Shia oil' from Iran – and instead source 'Sunni Wahhabi' oil from Saudi Arabia, which has done more than most other countries to spread the Wahhabi poison in India, Pakistan and Afghanistan. No, thank you.
If anything, India is uniquely placed to leverage this crisis to its advantage. Given Iran's desperation, since the sanctions are beginning to bite, Iran is willing to offer oil at a discount to market price and accept Indian rupees from its second largest customer (after China). We should milk this opportunity for what it's worth.
Sure, India may have to live with Western name-and-shame efforts to make it feel out of step with the world on this issue, but if there ever was an occasion on which to stand firm to defend your strategic interests, it is this.
It's a thin diplomatic line, but sometimes you have to walk the talk - and convey the message, even if it's in a heavy Bengali accent.
Find latest and upcoming tech gadgets online on Tech2 Gadgets. Get technology news, gadgets reviews & ratings. Popular gadgets including laptop, tablet and mobile specifications, features, prices, comparison.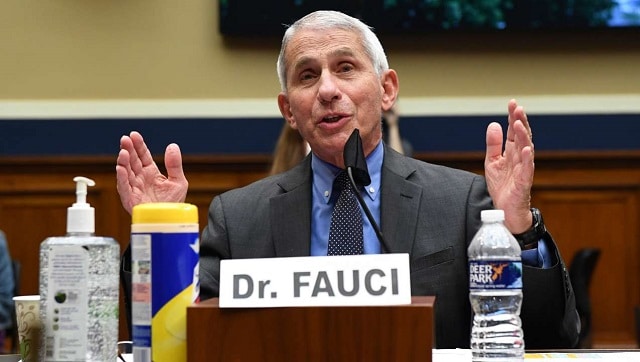 World
Trump seems to have made the calculation of trying to cast Fauci, a man who has served six presidents, as the villain of the piece. It is, to put it kindly, an interesting strategy. To put it bluntly, it looks like a misguided ploy that may end up costing him a second term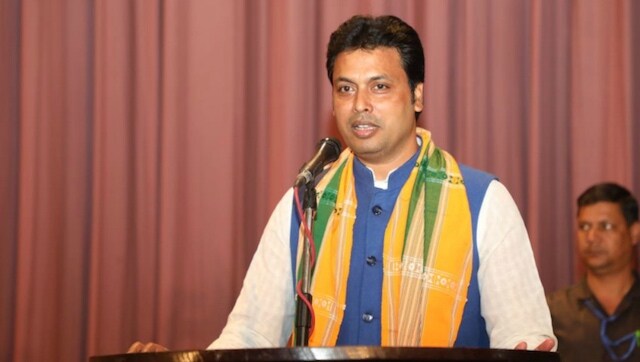 Politics
A team of 12 dissident Tripura MLAs is camping in New Delhi to meet the BJP's national president JP Nadda
World
Traditionally, presidents have tried to avoid making statements that might prove embarrassing later on. They choose their words carefully and proceed 'out of an abundance of caution', per the tagline of the moment in Washington