Spain's Socialist party re-elects fierce govt critic Pedro Sanchez leader
Sanchez, a former economics professor ousted in a messy internal rebellion last October, comfortably beat two rivals in a poll of party members
Madrid: Spain's opposition Socialists re-elected Pedro Sanchez, a fierce critic of the ruling conservatives, as their leader, an outcome likely to threaten the country's shaky minority government.
Sanchez, a former economics professor ousted in a messy internal rebellion last October, comfortably beat two rivals in a poll of party members, taking 50 percent of the vote, partial results with 90 per cent of ballots counted showed. His nearest rival, Andalusian regional president Susana Diaz who was backed by the bulk of the party's leaders and was seen as more amenable to striking deals with the government, took 40 percent.
Nearly 190,000 card-carrying members of the Spanish Socialist Workers' Party (PSOE) were eligible to vote in the election, which was billed as an attempt breathe new life into the struggling 138-year-old party. Sanchez was forced to resign over his staunch refusal to allow Prime Minister Mariano Rajoy and his Popular Party (PP) to form a minority government following two inconclusive general elections.
Diaz and the other architects of the rebellion argued it was best to let a PP government through rather than go to the third elections in a year and risk losing even more votes. Sanchez called this a huge mistake and he was deeply critical of corruption scandals impacting the PP, and of their severe austerity measures.
He argued during the leadership campaign that the Socialists must move further to the left to have any hope of winning back voters who have drifted to new far-left party Podemos.
Rajoy has relied on the Socialists — who have been led by an interim leadership since Sanchez was ousted — to pass key measures in parliament since he was sworn in for a second term in October.
But analysts said Sanchez would have a more tense relationship with the government and the risk of snap elections would increase with him in charge of the Socialists again.
"At a minimum, therefore, a Sanchez-led PSOE would make parliamentary politics more challenging, and reduce the already limited space for economic reform," Eurasia Group analyst Federico Santi said.
A third candidate in the race, Patxi Lopez, the former president of the northern Basque Country, won 10 per cent of the vote. Much like Britain's Labour party leader Jeremy Corbyn, who survived a leadership challenge last year but still faces internal dissent, Sanchez enjoys considerable support among grassroots Socialist activists even though he is opposed by party heavyweights.
"Party members are with Pedro," Juan Jose Orts, a party member since 1974, told AFP as he celebrated Sanchez's win outside PSOE headquarters in Madrid with dozens of other supporters. "This is where he was killed and this is where he was resuscitated."
Ahead of Sanchez lies the mammoth task of bringing lustre back to a deeply divided party that has run out steam — much like fellow socialists in France and Britain — weakened by Podemos's rise.
The audiences at rallies for Sanchez and his rivals in the leadership race were mainly middle-aged or older, highlighting the party's struggle to appeal to younger voters.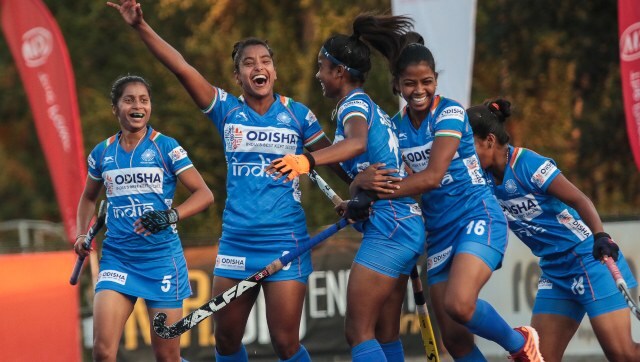 Sports
Last month, Australia and New Zealand pulled out of the league as well as from the upcoming FIH Hockey Junior World Cups and the FIH Hockey Indoor World Cup due to COVID-related international travel restrictions put in place by their own respective governments.
Sports
Mbappe struck with 10 minutes remaining to win the title for world champions France after Karim Benzema had levelled just two minutes after Mikel Oyarzabal put Spain into a 64th-minute lead.
Sports
Roberto Mancini's Italy are on a world-record run of 37 matches without defeat and have a squad predictably stuffed full of players who took part in their run to glory in the Euro final over England at Wembley.