Rohingya crisis: United Nations appeals for funds as Bangladesh struggles with over 6 lakh refugees in camps
Bangladesh, already one of the most densely populated countries in the world, now holds the largest number of Rohingya Muslim outside the country.
Bangladesh has been struggling with a humanitarian crisis ever since Rohingya Muslims started fleeing the crackdown by the Myanmar army on 25 August. According to The Independent, Bangladesh at present holds at least 6,00,000 Rohingya refugees in several camps across the Chittagong division.
Children face the brunt
Living in dire conditions, at least 3,40,000 Rohingya children, who constitute around 58 percent of the total refugee population, are living without proper access to food, water and healthcare, a UNICEF report noted.
"In its full dimension, this is a humanitarian crisis. For each child, it is a catastrophe," the UNCEF report said.
The report added that at least one in five Rohingya children is malnourished and requires medical attention, says the UN body. The UNICEF report also said that these children were highly exposed to infectious diseases, IANS quoted a Efe news report.
"In a sense it's no surprise that they must truly see this place as a hell on earth," said Simon Ingram, UNICEF official and author of the report, titled 'Outcast and Desperate: Rohingya refugee children face a perilous future.'
Humanitarian crisis in camps
Bangladesh, already one of the most densely populated countries in the world, now holds the largest number of Rohingya Muslims outside the country.
In 2012 too, Rohingya Muslims fled persecution and as many as 2,00,000 of them entered Bangladesh.
According to Ingram, the situation at the Cox's Bazaar refugee camp, one of the largest in Bangladesh, is fraught with "despair, misery and indescribable suffering."
While Ingram explained that the main danger of infectious diseases has been mitigated with the vaccination campaign against cholera, measles and polio, he adds that much remains to be done to tackle these risks. He added that the situation worsened with the lack of clean drinking water as these children consume only contaminated water, which is another main source of infection.
UNICEF needs additional funding
During a meeting in Geneva, the UNICEF asked for a sum of $434 million for a massive emergency aid to Rohingya Muslims in Bangladesh, Time reported.
According to the UN, the refugee crisis is complex, adding that its food programme needs at least $77 million to help these refugees.
Time reported that the UN World Food Programme requires an additional $54 million to maintain its food supplies till February next year.
In its bid to garner funds for emergency services, the UNICEF launched $76.1 million appeal, which covers the immediate needs of newly arrived Rohingya children, as well as those who arrived before the recent influx, and children from vulnerable host communities: 720,000 children in all.
However, till date, the appeal is only seven percent funded, the report said.
In a step which may ease the refugee burden on Bangladesh, Turkey on Monday said that it would take care of at least 2,00,000 Rohingya refugees. The announcement came in the backdrop of Turkey's pledge to build 24,000 shelters for 1,00,000 refugees, BDNews24 reported.
In the past, Indonesia, Malaysia and Thailand have also said that they would help Rohingya Muslims either in terms of aid or giving them refuge. However, the number of refugees in these countries is negligible when compared to Bangladesh.
Bangladesh asks for India's help
Bangladesh's latest humanitarian crisis is significant as it is not a signatory to the 1951 UN convention on refugees.
While on one hand Bangladesh has repeatedly urged Myanmar to take back the refugees, Bangladesh Prime Minister Sheikh Hasina on 7 October said her government would continue to support nearly 1 million Rohingya Muslims who have fled neighbouring Myanmar to escape violence.
Hasina said the government was pursuing a plan to build temporary shelters for the Rohingya on an island with the help of international aid agencies whom she praised for their support.
Bangladesh has turned towards India to help ease the refugee burden. While India has been asking Myanmar to take back the refugees in Bangladesh, the Modi government has refrained from speaking open on the ongoing violence in the Rakhine state.
This is unlike Bangladesh, which has criticised Myanmar government for tensions at the border. Hasina asked the country's security forces to deal with the crisis "very carefully." "They pretended they wanted a war," she said while referring to the Myanmar army.
Bangladesh has asked India to pitch for a greater Indian role in containing the influx of Rohingya Muslims escaping violence in Myanmar, saying the issue may not be directly affecting India now, but it may have an impact in future.
Bangladesh's High Commissioner to India Syed Muazzem Ali said the "fire in the neighbourhood" has the potential to engulf the entire region and it would be prudent for India to act in "mutual interest".
"It is a fire in our neighbourhood and before it engulfs in the entire region it needs to be put out. They (the refugees) are vulnerable to all sorts of radicalisation and it is in our mutual advantage to work together," Ali told reporters at the Foreign Correspondents' Club on last Tuesday.
Bangladesh's statement had come just days before Sushma Swaraj's two-day visit to the country on Sunday.
With inputs from agencies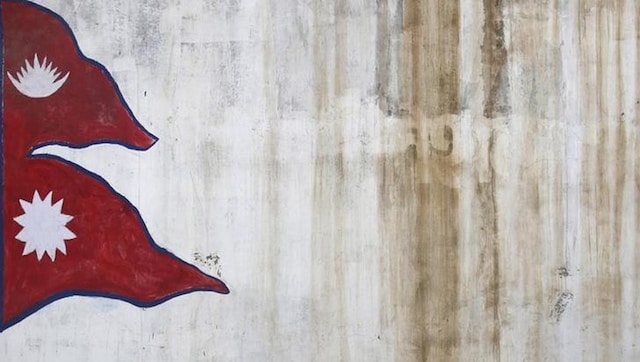 World
Budget Holiday means the Government of Nepal is unable to spend from the State treasury. This is probably the first time in Nepal that government expenditures are likely to be suspended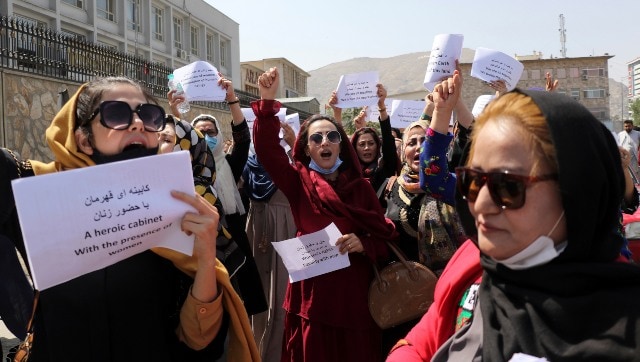 World
Recent controversial comments by Taliban leaders, like that of Hashimi, have exposed the Taliban's true nature as it ignores women, who make up half of the population of the war-torn country
World
With this US's humanitarian assistance for Rohingya refugees has reached more than USD 1.5 billion since August 2017