Radicalisation by Islamic State and Al-Qaeda is not just Islam's problem, but India's too
Islamic scholars would tell you that the 7th Century religion, which originally respects the ideals of religious pluralism, is a victim of misinterpretation. Its holy text has often been misinterpreted by terror groups to misguide the youth
It was the Orlando massacre — wherein the 29-year old Omar Mateen took 49 lives with a .223 caliber AR type rifle and 9mm semiautomatic pistol — that brought back the dreaded word of 'Islamic terror' to our minds, after a brief period of silence. The immediate debates following the attack centred on whether to call the heinous crime 'Islamic terrorism' or just an 'act of terror'. No matter what one chose to call it, there were reasons to believe that the attack indeed had indelible links with the Islamic State (IS), a more virulent and brutal version of Al-Qaeda.
Islamic State and Al-Qaeda aren't foreign to Indians anymore
Not after the National Investigative Agency (NIA) detained 11 Muslim youths and arrested five more in Hyderabad early this month, alleging that they were part of an IS terror module that was planning deadly terror attacks in the town during the holy month of Ramzan. The profile of the suspected attackers and their backgrounds would have surprised even the investigators.
Most of them were under the age of 32, and at least nine of them were graduates from leading colleges. One was a software engineer. The NIA investigations confirmed the fears that IS is indeed making serious attempts to make inroads in India, especially the southern part of the country. There were arrests of Muslim youths earlier also in connection with this very terror link. But, in terms of the number and potential threat the module caused, the latest arrest offered signs of a deeper threat to the country.
It's not just IS
Reports confirm that Al-Qaeda too has called upon Indian Muslims to launch lone wolf attacks in the subcontinent. India has largely been a hard-to-penetrate market for Al-Qaeda. Since its inception, only a handful of India's 160 million Muslims have fallen into the terror outfit's trap, Reuters reported, quoting government officials. But, with IS gaining ground, it's logical that Al-Qaeda too will be under pressure to reinforce its India unit to claim the lead in spreading terror in the subcontinent.
In fact, Al-Qaeda has been losing ground on the IS internationally for years now, prompting Ghost Wars author Steve Coll to compare Al-Qaeda to Myspace and IS to Facebook in December 2014.
But on the subcontinent, this phenomenon isn't reserved to India alone. Most recently, the terror attacks in Dhaka by suspected IS militants that killed 22 people meant that the region itself has to gear up to face the new face of terror. One thing is obvious. Over the last few decades, with the rise of the Taliban, Al-Qaeda and later the new, toughened avatar of the IS, Islam and the community has been increasingly associated with terrorism, perhaps, more than any other religious or ethnic groups.
Islamic scholars would tell you that the 7th Century religion, which originally respects the ideals of religious pluralism, is a victim of misinterpretation. Its holy text has often been misinterpreted by terror groups to misguide the youth.
That is a known problem.
But, when IS-like forces gain ground in India, how will we tackle the problem? India is a large secular, democratic country unlike Syria or Afganisthan — where the governments have failed to offer a sense of security to its citizens, making youth vulnerable to the coercion and brainwashing by militant groups? But what is prompting Indian youth to do the same?
Islamic scholars in India have two sets of views on this issue
Some Islamic experts acknowledge that there is indeed a problem of vested interests misinterpreting the Quran. And perhaps its time for the Muslim community to wake up to the problem to take corrective measures. "One of the main reasons why Muslim youths, even those who are professionally educated, fall prey to terrorist ideology, is that they are misguided with misinterpreted versions of Quran," said Sheikh Mohammed Karakunnu, Islamic scholar and assistant Ameer at Jamaat-e-Islami's Kerala branch, who has studied this issue for years.
"Often, verses in the Quran are misinterpreted taking them only in the literal sense, not in the contextual meaning. It is ignorance about Islam," said Karakunnu, who has authored two books on the approach of the Quran to war and the tolerance of Islam. Karakunnu said the solution lies within Islam itself by finding the true sense of religious pluralism and correcting the misguided youth. Karakkunnu explained that there were many instances, especially in the eighth and ninth chapters of Quran that talk about war, which often cause confusion. These verses pertain to defending the self from enemies on the war front but are often misinterpreted as the right to overpower the dissenters within and outside the community, he said.
Two prominent examples
Chapter 8: verse 39:
'And fight with them until there is no more fitna (disorder, strife) and religion should be only for Allah?'
According to Islamic scholars, these verses were originally aimed at those tribes who were attacking Islam, the Muslim empire, but later misinterpreted as right to attack other religions.
Chapter 9: verse 123:
'O you who believe, fight those of the unbelievers near you and let them see how harsh you can be. Know that Allah is with the righteous,'
This one has a similar context. According to Karakunnu, this is originally meant against those fake believers who joined forces with enemies of the prophet in the war. "Even within Islam, the right to take on enemies lies with the government, not with individuals or groups. But that is what IS-like organisations do today," he added
Karakkunnu noted that the increasing influence of social media among Islamic youth has also caused the misinterpretations to spread, making the youth vulnerable to terrorist ideology.
Abid Rasool Khan, chairman of Hyderabad minority commission, largely agreed with this view saying the problem arises when certain groups/sects within the community misguide the youth with the use of wrong interpretations of the holy text and don't see them in context. Khan is someone who has been advocating the idea of letting the government being a part of the madrassa education system, besides bringing in transparency in their financial dealings. "This parallel education system does not help the community," Khan said.
Political agenda
But, this is one set of views. There are others who stress that many such cases against Indian Muslim youths are fabricated. SQR Ilyas, president, Welfare Party of India and member of the All-India Muslim Personal Law Board, is one such person. Ilyas believes that there is a political agenda behind the arrests of Muslim youth to brand them as terrorists. "In many of these cases, where Muslim youths are linked with terror activities, these youths have visited only certain websites. Not that they have carried some weapons or something. They are now branded as terrorists," Ilyas said.
Wajahat Habibullah, former chairman of national minority commission, too has voiced a similar opinion. "Many of these cases are fabricated. Many of these young people are picked up on shallow grounds later to be found innocent," Habibullah said.
While the exact nature of investigation and the strength of evidence are matters of debate and judicial interpretation, the fact remains that there is indeed a problem of Islam-linked terror taking root in India, something that the country cannot ignore any longer.
And while meeting this challenge, one thing must be borne in mind: The fight against radicalisation of youths by terror outfits such as IS is not Islam's alone. It is India's fight.
Find latest and upcoming tech gadgets online on Tech2 Gadgets. Get technology news, gadgets reviews & ratings. Popular gadgets including laptop, tablet and mobile specifications, features, prices, comparison.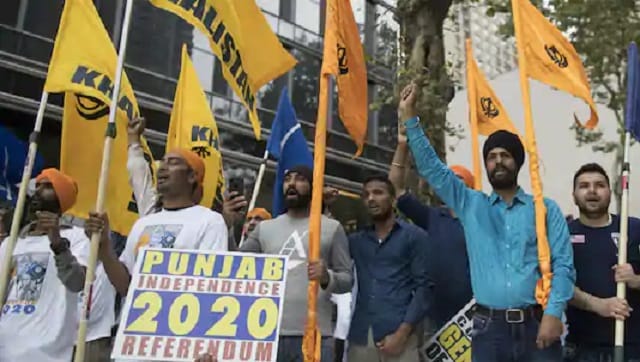 India
The paper, titled 'Khalistan: A Project of Pakistan', supports the longstanding belief that support for a separate Sikh State is part of the Pakistani strategy to 'bleed' India
India
The notion of the Paris-Delhi-Canberra axis was first articulated by French president Emmanuel Macron in Sydney back in May 2018
India
With millions out of work and many being forced to explore new avenues, it remains to be seen how much success these ventures have.