PM Modi asks nations to shun negativism, adopt positive agenda on climate change
Asking nations to shun negativism, Prime Minister Narendra Modi has made a strong pitch for a positive agenda to tackle climate change.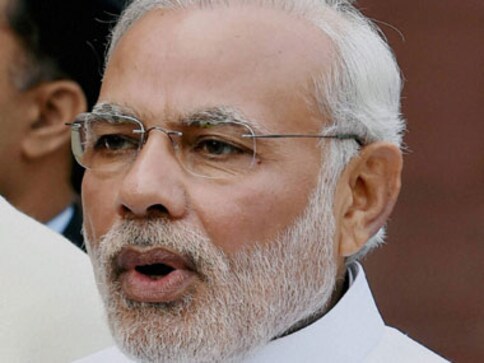 New York: Asking nations to shun negativism, Prime Minister Narendra Modi has made a strong pitch for a positive agenda to tackle climate change in his talks with US President Barack Obama who said India's leadership at the Paris conference will set the tone for decades to come.
"President and I share an uncompromising commitment on climate change, without affecting our ability to meet the development aspirations of humanity. We have both set ambitious national agendas," Modi said after his hour-long talks with Obama, the focus of which was on climate change.
During the talks on Monday, Modi underlined the need for concrete outcomes at the upcoming global conference on climate change in Paris starting November.
Briefing reporters later on Modi's meeting with Obama, Ministry of External Affairs Spokesperson Vikas Swarup said, "As far as the substantive issue of climate change is concerned, the PM made it very clear that the current climate of negativism was not a useful factor as we approach COP21 in Paris."
"He (Modi) said that rather than just putting pressure, piling pressure...it would have been far more better if we had a positive agenda which enabled countries to go in for more sustainable paths of development by providing finance and the requisite technology," Swarup said.
In a brief statement after the talks, Obama stated that much of his discussion with Prime Minister Modi was focussed on the upcoming climate conference.
"We are encouraged by the aggressive nature of Prime Minister Modi's commitment to clean energy...I think India's leadership in the upcoming conference will set the tone not just for today but for decades to come," Obama said.
Talking about India's aggressive push for the cause of climate change, Modi said, "Our measures include not just a plan to add 175 GW of renewable energy by 2022, but a development strategy that will enable us to transition to a more sustainable energy mix."
"This is an exercise we are undertaking in the spirit of our culture and tradition, but also because of our commitment to the future of this planet," he said.
Modi also thanked Obama for the positive response to his call for a global public partnership for developing affordable clean energy sources that will enable faster adoption of clean energy across the world.
"We should work together to advance that goal. And, it is equally important to develop mechanisms to ensure that the affordable also become accessible to those who need it the most," Modi said.
"We look forward to comprehensive and concrete outcome in Paris with a positive agenda on combating climate change, which also focuses on access to finance and technology for the developing world, especially the poor countries and small island states," he said.
PTI
Politics
No matter at which end of the spectrum one stands, it cannot be denied that Narendra Modi is a phenomenon
Arts & Culture
While sustainable practices are catching up like never before in the fashion industry, fashion designers weigh in on what is its impact on the brands
Opinion
The Lahaul region in Himachal Pradesh is witnessing soaring temperatures this year, and this threatens to jeopardise its agriculture and traditional way of life