Pfizer accepts it 'engineered' new Covid mutations after director revealed creation of strain to sell vaccines
Pfizer said it has conducted research where the original strain of coronavirus has been used to express the spike protein from new variants of concern to test its vaccines and that it created mutations of the virus to test its anti-viral drug - Paxlovid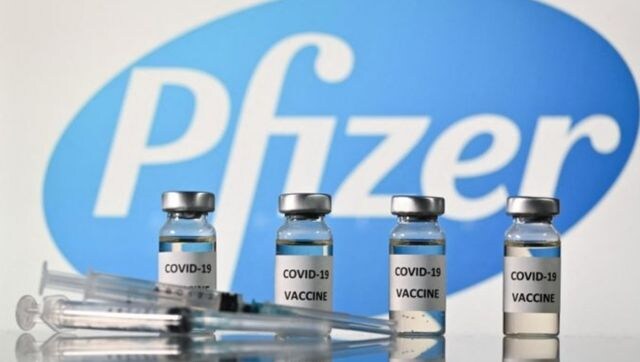 New York: Pfizer has admitted that it "engineered" treatment-resistant Covid-19 variant to test its antiviral medicine. This statement partially backs up revelation made by the US-based multinational pharmaceutical company's director who told his date that Pfizer was deliberately "mutating" the virus to "preemptively develop new vaccines."
Pfizer in a statement said that in the ongoing development of the Pfizer-BioNTech COVID-19 vaccine, it "has not conducted gain of function or directed evolution research," referring to the practice to enhance the ability of a virus to infect humans and the method of selecting "desirable" traits of a virus to reproduce, respectively.
Pfizer said that it has conducted research where the original strain of SARS-CoV-2 virus has been used to express the spike protein from new variants of concern to test its vaccines and that it created mutations of the virus to test its anti-viral drug – Paxlovid.
"In a limited number of cases when a full virus does not contain any known gain of function mutations, such virus may be engineered to enable the assessment of antiviral activity in cells," Pfizer said.
The drug maker further said that the work was carried out in a secured laboratory to assess "whether the main protease can mutate to yield resistant strains of the virus." The process, Pfizer said, is commonly understood as being "gain of function" research.
Must Read: WATCH: Pfizer working on new Covid strain to sell vaccines, official tells his date
The statement by Pfizer comes mere days after Jordon Trishton Walker, Pfizer Director of Research and Development, Strategic Operations told an undercover journalist that the US pharma giant was "exploring" methods to "mutate [Covid] ourselves so we could create, preemptively develop, new vaccines."
Walker believed he was on a date, but the man he was talking to was one of Project Veritas's undercover journalists.
Giving out more details, Walker told his "date" not to tell anyone, before adding, "The way it [the experiment] would work is that we put the virus in monkeys, and we successively cause them to keep infecting each other, and we collect serial samples from them."
He added that Pfizer scientists are optimising the Covid mutation process but are going slow as a cautious step.
However, the statement by Pfizer makes no mention of the supposed plan to infect monkeys, instead explaining that any work on live viruses is carried out in vitro, meaning inside test tubes or other lab equipment.
Read all the Latest News, Trending News, Cricket News, Bollywood News,
India News and Entertainment News here. Follow us on Facebook, Twitter and Instagram.
India
The active cases now comprise 0.03 per cent of the total infections while the national recovery rate has been recorded at 98.78 per cent
World
In new measures announced by the National Health Commission, Chinese provincial governments will be tasked with daily inspections covering an array of areas that include vaccination management at medical and health institutions, including checking the storage of new coronavirus vaccines
World
Parliament's Committee of Privileges, which has been looking into statements Johnson made to parliament in December 2021, said last week the former leader would also provide oral evidence to the committee in a televised session on March 22.