Panama Papers: Pakistan Supreme Court's stand on Nawaz Sharif is a 'win', claim supporters and detractors
The public and political leaders in Pakistan, depending on which side they belong to, remained split like the Supreme Court of Pakistan's verdict on Panama papers case involving its Prime Minister Nawaz Sharif, with both camps hailing it as a 'win'
With the Supreme Court of Pakistan ordering a probe into charges of corruption and seeking a report in two months in the high-profile case involving Pakistan Prime Minister Nawaz Sharif and his family, the public and political leaders in Pakistan, depending on which side they belong to, remained split like the verdict, with both hailing it as a "win" for their camp. A third camp, however, was dejected at the decision and labelled it as something that was expected.
Soon after the news of a joint investigation team being ordered in the case what is called the Panama case today, was announced, Maryam Nawaz Sharif, daughter of the Pakistan premiere took to Twitter championing the announcement:
Praise & glory be to Allah alone. Shukrana & mubariks pic.twitter.com/yM92bIJJoc

— Maryam Nawaz Sharif (@MaryamNSharif) April 20, 2017
Earlier today, she had thanked all the supporters on Twitter as well. "Whatever the verdict, am amazed and humbled to see the overwhelming support for Nawaz Sharif. For a leader, that's the most prized possession," she had tweeted.
Pakistan Muslim League — Nawaz (PML-N) leader and Federal Minister for Water and Power and Defence, Pakistan, Khawaja M Asif also expressed his joy on the verdict. He tweeted:
We thank Almighty for his infinite blessings and bow our head in humility..... Nawaz Sharif Zindabad..Pakistan Paindabad

— Khawaja M. Asif (@KhawajaMAsif) April 20, 2017
Pakistani journalist Syed Talat Hussain questioned those who had forecasted doom for the Pakistan prime minister. He said, "What becomes of all the pundits, paid pipers, crystal ball gazers forecasting doom?"
He added: "A sitting prime minister will now appear before a JIT that will have, among others, members of Military Intelligence and ISI."
However, those in Pakistan Tehreek-i-Insaaf (PTI) camp, a political party led by former Pakistani cricketer Imran Khan, and who had strongly supported going to court, called the verdict a "win" as well. Khan was pictured celebrating with sweets by GeoTV's Murtaza Ali Shah.
PTI celebrates #PanamaPapersVerdict pic.twitter.com/mGhNIGVlOq

— Murtaza Ali Shah (@MurtazaGeoNews) April 20, 2017
Addressing a media conference outside his residence, Khan demanded that Sharif resigns from his post as prime minister till the JIT probe is complete, Samaa TV said.
"Sharif has no moral authority to be the prime minister since a criminal investigation will take place on him," Khan said, adding that the officers who are going to be part of the probe on Sharif and his family are likely to be under him, and won't be able to function properly if remains the prime minister.
Khan also took to Twitter demanding Sharif's resignation. He said:
A great SC judgement which has completely rejected Nawaz Sharif's entire story.PM shd resign immediately as he has lost all moral authority.

— Imran Khan (@ImranKhanPTI) April 20, 2017
The Pakistan People's Party (PPP) also demanded the resignation of Sharif.
Speaking to local TV channels, Asif Ali Zardari, co-chairman, PPP said. "I Know Nawaz Sharif personally. He will never resign. He must resign on moral grounds." He added: "I salute the judges who declared Prime Minister Sharif's ineligible to rule."
However, PPP also took the opportunity to lambast PTI for taking the matter to the Supreme Court, and weakening the case. PPP's Sherry Rehman tweeted:
Now does everyone get why the PPP did not go to court? #PanamaCase The N better wake up. Now the people will begin their own trial

— SenatorSherryRehman (@sherryrehman) April 20, 2017
Murtaza Ali Shah seconded that opinion. He tweeted:
Zardari was right that Imran khan has saved Nawaz sharif by going go to the court #PanamaPapers

— Murtaza Ali Shah (@MurtazaGeoNews) April 20, 2017
Saeed Ghani of PPP expressed his displeasure on the verdict. "Is this judgement that can be remembered for 20 years? Or for centuries? As claimed by two members of the bench on two different occasions," he said on Twitter.
Another journalist Salman Masood commented:
Once again "the most defining day in country's history" turns out to like just any other day

— Salman Masood (@salmanmasood) April 20, 2017
The Pakistan Supreme Court said that it will give a final verdict only after the Joint Investigation Team submits its report after two months. Nawaz Sharif may be taking a sigh of relief, but considering it might turn out to be transient several members of the opposition parties including Khan questioned the celebration at Sharif's camp.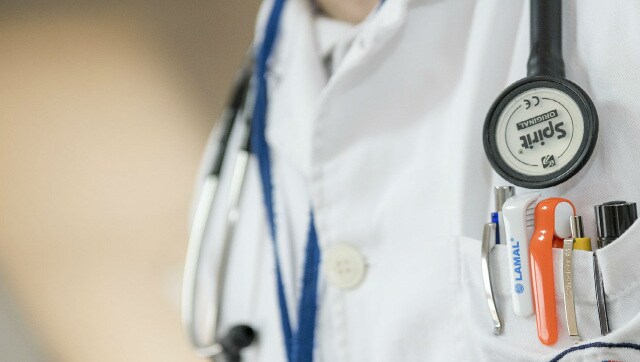 World
An administrator of Lahore's Mayo Hospital said it was unclear what type of surgery the imposter had performed in the presence of a qualified technician
India
Meanwhile, a slew of BJP leaders including JP Nadda, Rajnath Singh and Smriti Irani praised the prime minister's announcements and said the decisions showed the government's committment to the public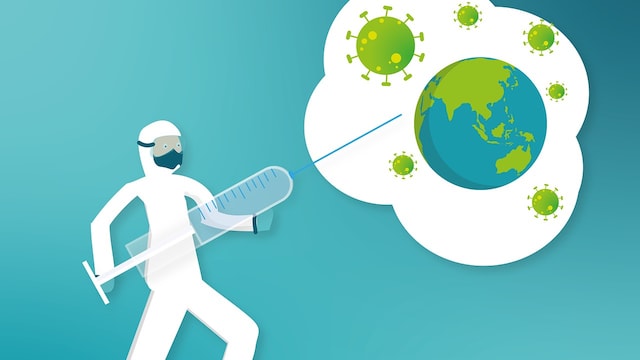 World
Franz-Werner Haas, chief executive blamed the results on the high number of variants in the countries where the vaccine was tested.