Panama papers: How Pakistan geared up for Pak Supreme Court verdict on Nawaz Sharif
Even though the Pakistan Supreme Court couldn't arrive at a unanimous decision in the high-profile case against Prime Minster Nawaz Sharif and his offspring that could have potentially forced him to step down, media reports said that the country waited with bated breath for the decision
Even though the Pakistan Supreme Court couldn't arrive at a unanimous decision in the high-profile case against Prime Minster Nawaz Sharif and his offspring that could potentially force him to step down, the country waited with bated breath for the decision.
According to Dawn.com, a five-member bench of the Supreme Court of Pakistan issued an order for the formation of Joint Investigation Team to probe the Sharif family's involvement in what is called the Panama case today.
The case was launched on 3 November and the court held 35 hearings before concluding proceedings on 23 February.
The case was based on several identical petitions by Pakistan Tehreek-i-Insaf chief Imran Khan and others about alleged illegal assets of Sharif's family in London. The assets surfaced when Panama papers — a collection of leaked documents — showed that they were managed through offshore companies owned by Sharif's offspring.
Even though Sharif has faced a lot of flak over the case, banners supporting Sharif were put up all over Lahore by his party members, reported Pakistan Today.
"Suspense, expectations and uneasiness filled the air on Wednesday as the people and political parties nervously awaited today's Supreme Court judgement," another article in The Nation said.
It also said that the stocks in Pakistan fell 1.5 percent in early trade. Both the government and opposition, after expressing confidence that their stances will be vindicated, held meetings to decide the future course of action.
The article also said that banners and posters carrying pictures of key leaders from the ruling party in Pakistan were hung in all major cities.
Another report in The News International said that the Pakistan Supreme Court will announce its verdict at 2 pm. Pakistan People's Party has also decided to form a grand alliance after the judgment. "We will announce our political strategy after the Supreme Court judgment on the Panama case as the meeting will continue on Thursday," the report quoted PPP spokesperson Farhatullah Babar as saying.
Meanwhile, Dawn reported that the Red Zone in Islamabad has been put on red alert, with around 1,500 police, Rangers and Frontier Constabulary personnel deployed in and around the area. Police officials, including Special Branch officials, will also be deployed.
With inputs from PTI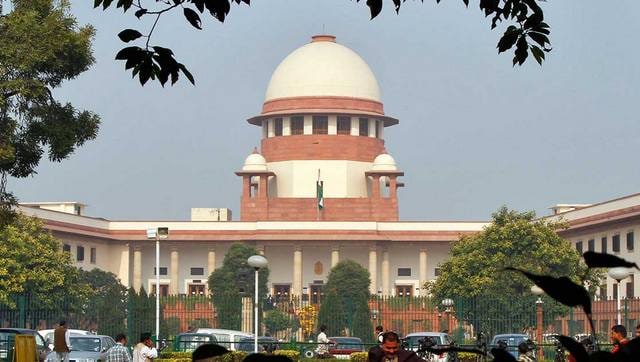 India
The Centre said it has also requested them for submission of reports to the IT ministry on the number of cases booked under Section 66A of the IT Act, and directing them to withdraw any prosecution invoking 66A.
India
The guild in its apex court plea stated that journalists are tasked with enforcing the public's right to be informed, accountability and to an open and transparent government
India
The West Bengal chief minister also urged Opposition parties to come together to defeat the BJP in the 2024 Lok Sabha elections