Pakistan Army chief Javed Bajwa urges officers to read book on success of Indian democracy
Gen Qamar Javed Bajwa had some unexpected advice when top officers gathered for his first speech, since assuming official capacity, last year – read an American academic's book on how India has succeeded in keeping the military out of politics.
Pakistan Army chief General Qamar Javed Bajwa had some unexpected advice when top officers gathered for his speech, his first since assuming official capacity, last year: "Read an American academic's book on how India has succeeded in keeping the military out of politics".
The army has no business trying to run the government, Bajwa told the gathering of senior army officers of Rawalpindi Garrison at the General Headquarters auditorium in the last week of December, according to The Nation newspaper.
Bajwa's first speech as army chief, described by the daily as "an articulation of his vision", was delivered "in a poised manner" and his views were communicated "to his officers in unequivocal terms".
Apart from other professional advice, the general urged the officers to read Army and Nation: The Military and Indian Democracy since Independence, written by Steven I Wilkinson, the Nilekani Professor of India and South Asian Studies at Yale University.
The 2015 book, which was well-received in India and the West, draws on comprehensive data to explore how and why India has succeeded in keeping its military out of politics when other countries have failed. It uncovers the command and control strategies, the careful ethnic balancing, and the political, foreign policy, and strategic decisions that have made the army safe for Indian democracy.
The almost 300-page book makes for an interesting reading as it details why the democratic process in India has been a success.
Bajwa is a voracious reader with a library consisting almost entirely of books on history, diplomacy, and politics. It is widely believed that he reads extensively about India, including reports in the media and books about the country. His colleagues have said his interest in India dates back to his days as a young major serving on the Line of Control in 1992.
Brigadier (retired) Feroz Hassan Khan, who was Bajwa's commanding officer on the LoC, told the Hindustan Times that the man in what is usually seen as the most powerful position in Pakistan also does not have a "visceral hatred" of India.
According to Hindustan Times, some have credited Bajwa for a reduction in tensions along the LoC and international border in Jammu and Kashmir though attacks by Pakistan-based terror groups have continued unabated.
Bajwa told the officers that the Pakistan Army "must remain within its constitutionally defined role" and "alluded that an impression of a competition between the civilians and the military is counter-productive for the country", The Nation reported.
The report added that three months after becoming army chief, it could be "discerned that while  Bajwa believes in civilian supremacy, he will also not do anything that upends that existing structures and dynamics". When a controversy recently erupted about land allocated to his predecessor, Raheel Sharif, a "sharp, almost edgy, rebuttal came from the military".
It also said the comparison between the personal styles of Sharif and Bajwa "cannot be starker". While Sharif "basked and glowed under the glare of television and press cameras", Bajwa "likes to go about his job without pomp and show". Also his trips to the frontlines or speeches to troops have "lacked the breathless coverage that was the defining factor" of Sharif's tenure and till now there has been no attempt to portray Bajwa as a "parallel, competing powerhouse, with strong political undertones".
Bajwa, through his public remarks, has said the army will support and assist the civilian government in the national interest. Officials were quoted as saying that "United we rise" was the theme adopted by the military and its media arm under Bajwa's leadership.
First Cricket News
After reviewing footage of the incident, match officials are believed to have come to the conclusion that de Kock was not in breach of the law on fielders deceiving batsmen.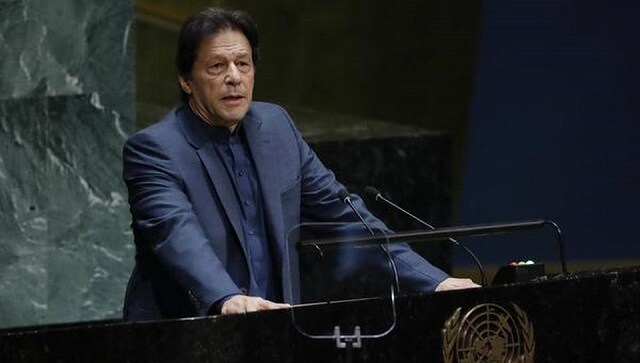 World
In a weekend interview on live television, Oxford-educated Khan said an increase in rapes indicated the "consequences in any society where vulgarity is on the rise"
Sports
Pakistan Hockey Federation officials will be taking up the issue of resuming bilateral series against India at neutral venues on the sidelines of the 47th International Hockey Federation (FIH) Statutory Congress.