Narendra Modi in US: In dealing with a fickle Donald Trump, focus must be on building personal bond
It is worth noting that Donald Trump will host Narendra Modi in their first face-to-face meeting on 26 June at the White House, not the US president's favourite Mar-a-Lago retreat where he schmoozed with Chinese president Xi Jinping or Japanese prime minister Shinzo Abe.
It is worth noting that Donald Trump will host Narendra Modi in their first face-to-face meeting on 26 June at the White House, not the US president's favourite Mar-a-Lago retreat where he schmoozed with Chinese president Xi Jinping or Japanese prime minister Shinzo Abe.
Is it, as the speculation goes, the Florida heat? Or does the White House provide the setting for a more austere discussion between two leaders who have never met before? Should we conclude that 'dealmaker' Trump is willing to see what Modi has to offer but unwilling to commit more, or share a gooey chocolate cake the way he did with Xi?
Trouble is, with Trump one isn't sure.
For all you know, at the first sight of Modi he may junk the handshake for a bear hug and set the course for a closer relationship based on 'personal chemistry'. If there's one predictable thing about Trump, it is that he's unpredictable. During the presidential campaign, we were promised a 'friend' of India at White House. What we got instead was a revisionist leader who badmouthed us on the Paris Agreement and is threatening to throw out skilled Indian workers.
The current synergy between New Delhi and Washington is the result of decades of concerted effort and significant personal investment from leaders on both sides. The distance between mutual distrust of Cold War and sealing of a civil nuclear agreement or military logistics pact has not been covered in a day. And along with Bill Clinton, George W Bush, Barack Obama, Narasimha Rao and Manmohan Singh, credit must also go to Modi for shedding the "hesitations of history".
However, as Carnegie India director C Raja Mohan argues in The Indian Express, "Having brought India out of its defensive shell, Modi now finds he must deal with an America that is retreating into one… The traditional props that have framed India-US relationship over the last two decades — including those on shared democratic values and a common interest in Asian balance of power — can no longer provide an effective guidance to the Trump era."
To ensure the continuity in relationship while dealing with a leader who is innocent of history, callous about alliances, suffers from attention-span disorder, places personal relationships above national and geopolitical considerations and appears to be thoroughly incompetent for the job he has been elected to do, Modi may need to revise his strategy.
In contrast with his recent Europe and Russia tour, Modi cannot depend on bolstering India-US ties within the broader framework of shared democratic values, mutual interests and concerns. He faces the challenge of ensuring continuity in bilateral relationship within the narrow paradigm of personal equations and not the hard-boiled distillation of mutual strategic interests drawn up by experienced foreign policy hands.
To understand how this works, we need only look at the churning in global geopolitics within just over a 100 days of Trump taking the White House. Longstanding NATO allies, strategic and trading partners have either been left fuming or confused.
Countries whom Trump repeatedly vilified during his presidential campaign have turned into allies overnight. One by one, Trump has rubbed Mexico, Canada, Germany, France, South Korea, and Australia the wrong way while cosying up to the House of Saud and China: two countries that Trump has repeatedly accused of doing heinous things.
In a June 2014 Facebook post, then Republican hopeful Trump blasted Saudi Arabia for "enslaving women" and "killing gays" and accused Hillary Clinton of benefiting from dirty money.
Trump also accused Saudi Arabia of funding global terrorism and suggested that the House of Saud may have been responsible for the 9/11 attacks. As Washington Post points out, while discussing the redactions in the 9/11 commission report with Fox News last April, Trump said: "It's going to be very profound having to do with Saudi Arabia and Saudi Arabia's role on the World Trade Center and the attack."
His antagonism towards Saudi Arabia goes as far back as 1987 when he shelled out almost $100,000 to place a full-page ad in leading newspapers, accusing them, among other countries, of sucking the US dry and demanding that these countries should "pay the US for the human lives and billions of dollars we are losing to protect their interests."
As Trump landed in Saudi Arabia for his first presidential trip abroad, he seemed so taken in by Saudi hospitality that he forgot his past accusations, the delicate balance of power in the Gulf, America's troubled relationship with its 'ally' and clasped the House of Saud in such a tight embrace that they felt emboldened enough to flex their muscles and engineer a diplomatic coup against Qatar, a longstanding US ally. Not to speak of arms deals worth tens of billions of dollars.
Similarly, after spewing regular invective against China and accusing it of exploiting US workers, industry and manipulating currency, Trump met Xi and promptly declared him to be a "great guy" with whom he has "great chemistry". His carte blanche resulted in the Dragon further raising the stakes with regard to the South China Sea and upsetting the balance of power in Asia.
As Jackson Diehl writes in Washington Post, in forcing Trump to reverse his outlook, both China and Saudi Arabia embarked on a two-pronged strategy: Cultivating a personal relationship with Trump, avoiding the protocols and foreign policy verticals in Washington and opening a back channel through Jared Kushner, the ambitious yet naive son-in-law. While Trump family's business interests were 'taken care of' in China, in Saudi Arabia, deputy crown prince Mohammed bin Salman struck up deals for an 'Arab NATO'.
In this new paradigm where the Trump family is worth more than Trump administration, there is little chance that India will be able to influence the US president into reversing his policy decision on the H1B visa programme. India lacks the swiftness or improvisation of the Saudis and the Chinese — and places foreign policy within the realm of ideals and principles rather than realpolitik — for it to try and open a similar conduit through Kushner.
Therefore, when Modi arrives in the US on 25 June and meets Trump the next day, he might look for an incident-free meeting. Trump's press secretary Sean Spicer has hit the right notes, predicting a dovetailing of interests between 'Make America Great Again' and 'Make in India'. It remains to be seen how Spicer's assertion that Modi's vision for 'new India' will create jobs in the US, pans out. India would do well not to be taken in by mere rhetoric.
It is okay if Modi fails to gain any major concessions from Trump. The key will be to weather the storm and, going ahead, set a working relationship based on a personal equation. The superstructure of the India-US relationship has enough built-in insurances to survive four (or even eight) years of Trump uncertainty.
In the end, the bilateral ties are greater and more important than the vagaries of a fickle showboat.
Find latest and upcoming tech gadgets online on Tech2 Gadgets. Get technology news, gadgets reviews & ratings. Popular gadgets including laptop, tablet and mobile specifications, features, prices, comparison.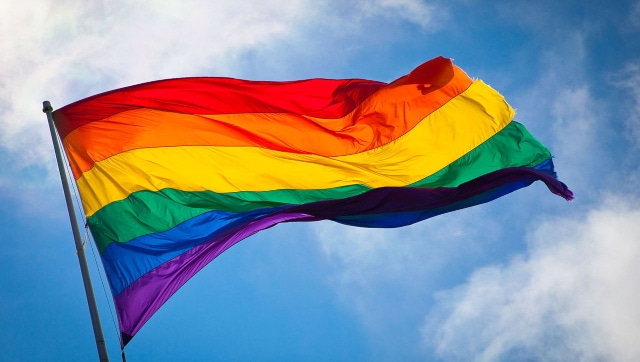 India
The time to allow same-sex marriages or civil unions has come. But problematic areas should be ironed out, and the right should be given to Indians of all faiths
India
The recent arrest of Umar Khalid is being seen as one of the most outrageous steps in a series of sustained attacks on the flag bearers of a certain cause.
India
At a time when a new National Education Policy proposes to make education "well-rounded, useful, and fulfilling to the learner", administrators of India's top Central universities only want to tame their students