Narendra Modi and Shinzō Abe: Time to turn friendship into solid economic cooperation
As prime minister Modi will meet Japanese prime minister Shinzō Abe in Vientiane in Laos at the Asean-India summit on Wednesday to 'enhance physical and digital connectivity with South East Asian nations,' as reported by PTI, the relations between the two countries are worth digging into.
If there is one area in which the Narendra Modi government has been largely successful, it is diplomacy. The prime minister appears to be keenly aware of the fact that a little talk does indeed go a long way. As argued in an earlier Firstpost article, "Modi's international visits have been the most visible manifestation of the BJP government's foreign policy." The Modi-led government has not left many stones unturned in its quest to make India a regional power — or one could argue that it is doing a stellar job at least keeping up appearances.
Since Modi will meet Japanese prime minister Shinzō Abe in Vientiane in Laos at the Asean-India Summit on Wednesday to "enhance physical and digital connectivity with South East Asian nations," as reported by PTI, the relations between the two countries are worth digging into.
It would be wrong to credit the Modi-led government for forging the India-Japan relations.
Relations between India and Japan have never been sour and the two countries have shared a mutually respectful relationship over the years. According to the Ministry of External Affairs' (MEA) bilateral relations brief, Japan's 'friendliness' towards India was tested in 1991, after it bailed India out of its balance of payments crisis. Japan-India relations have strengthened, slowly but steadily.
India with its strong GDP (thanks to economic reforms and foreign investments) and increasing political clout occupies a different position on the world stage — it might not be a superpower yet, but it is a formidable force to reckon with. And Modi and his foreign policy experts have infused vigour into a hitherto warm but underachieving relationship. There is more to the frequent tweets between the two prime ministers. Abe's visit to Japan in 2014 reinforced the 'special strategic and global partnership' and brought in $35 billion as Japanese investment into India.
According to Titli Basu, in her paper, India in Japan's Geo-strategic Outlook for Institute for Defence Analyses and Studies posits that China's presence in shaping regional security has also made Japan look for other options; investing in India, Australia could reinforce Japan's positive ties with the US. It doesn't come as a surprise that both prime ministers visited 23 countries in 2015 alone. Rishi Iyengar writes in Time that Modi's visits to even small nations like Mauritius were "focussed on presenting India as a fast-rising international power and an attractive investment destination."
Bloomberg writers David Tweet, Natalie Obika and Maiko Takahashi wrote in an article, Power Trips: Which Asian Leader Racked Up the Most Flights in 2015? that with these visits Modi and Abe were both trying to "anchor their countries as increasingly multi-polar world replaces US-dominated global order." According to an article written by Yogesh Joshi and Harsh V Pant, Indo-Japanese Strategic Partnership and Power Transition in Asia, the rise of China as a military and economic superpower is "transforming Asia into a bipolar contest between Beijing and the United States." Delhi and Tokyo are seizing the opportunity to balance the odds in their favour by strategising together to minimise shortfalls in security, economic and diplomatic spheres.
A similar thought was echoed by international relations expert, Basu, that India in its quest for multipolarity, "greater power identity", has been engaging with important players in the right manner.
Abe's willingness to keep India close is obvious — eg nuclear technology pact and Japan's investment in bullet trains. What is interesting is that India has become a significant part of Asia for Japan, especially because both countries view China as a power that needs to be kept in check, better still, be crushed.
Abe coined the phrase 'security diamond' in his commentary:
"I envisage a strategy whereby Australia, India, Japan, and the US state of Hawaii form a diamond to safeguard the maritime commons stretching from the Indian Ocean region to the western Pacific. I am prepared to invest, to the greatest possible extent, Japan's capabilities in this security diamond."
It is in this context that makes it amply clear that India-Japan love is not a straight line, they are two friends who both, without a shred of doubt, look to US for support. In this geopolitical love triangle, it is in India's and Japan's best interests to be nice to one another and keep support from the US intact — this will help them become, to borrow from Hillary Clinton Puma, 'stronger together'. Things in South East Asia are also on the boil, especially when it comes to the South China Sea and there nobody likes the big bully that China is.
The Modi government has come out in the open wanting free navigation in the South China Sea and has expressed displeasure at China's expansionist approach. The Senkaku islands are also a major bone of contention for Abe. A blossoming friendship between the two nations is a threat to a common rival such as China — however, this is not to say that India and Japan can compete with China, they cannot because of their heavy reliance on China for economic growth.
In his address in the Indian Parliament, Abe had said in 2007, long before Modi came into power:
Can we not say that faced with this wide, open, broader Asia, it is incumbent upon us two democracies, Japan and India, to carry out the pursuit of freedom and prosperity in the region?... In addition, as maritime states, both India and Japan have vital interests in the security of sea lanes. It goes without saying that the sea lanes to which I refer are the shipping routes that are the most critical for the world economy.
Perhaps, the two world leaders should in fact be focussing on bilateral relations, instead of getting carried away in the threatrics of geopolitics.
The aspirations of world domination sound great and perhaps it is good to show China once in a while that there is a formidable alliance it cannot take lightly. However, the real focus should be on "broader Asia" as Abe had envisioned in 2007: To create a stronger Asia and promote growth in the region.  As Sourabh Jyoti Sharma writes in Open Democracy that manufacturing and automobiles are the areas in which they can challenge China's monopoly. A good example of such success in the past would be the entry of Suzuki motors in India — it had revolutionised the automobile industry in the country.
Perhaps this is how both world leaders — kindred spirits/pals/Twitter BFFs — can ensure that this camaraderie and engagement between the two countries lasts beyond administrations.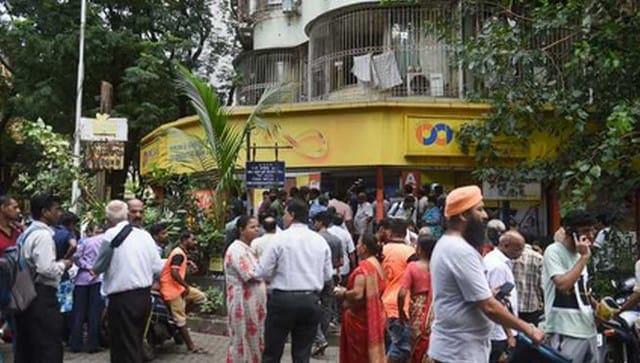 Business
Depositors are now hopeful that they will finally be able to withdraw their money parked with the bank, but there are many stages to be cleared before that happens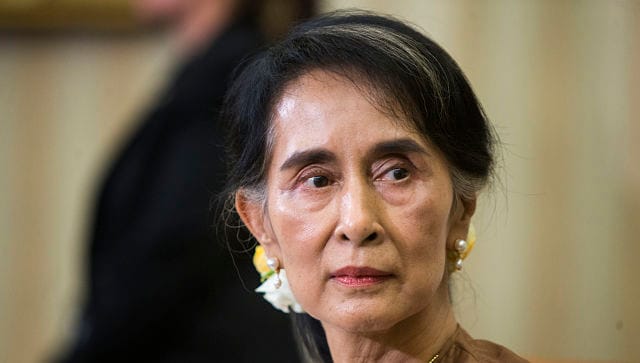 World
The sedition charge calls for up to two years' imprisonment for anyone found guilty of causing fear or alarm that could cause an offence against the State or public tranquility
World
A signed coalition agreement was formally presented to the Knesset secretariat Friday, the last step before a vote and the swearing-in of the new government