#ModiInUS: A journey from Vibrant Gujarat to a vibrant world
Prime Minister Narendra Modi's speech at the joint session of US congress was a remarkable success for the immense confidence he exuded in his exposition.
Prime Minister Narendra Modi's speech at the joint session of US congress on Wednesday was a remarkable success, not only for its content and style but more for the immense confidence exuded by him in his exposition.
For a leader who was denied a US visa for more than a decade, the enormity of the occasion was overwhelming. Modi betrayed no sense of rancour and humoured Congress members, who gave standing ovations many a times and broke into rapturous applause at his punch lines, calculated to win over the audience.
Those who see his diction as inept – not measuring up to the standards of the Oxford-educated Indians – would have been certainly surprised to find that an elite political and business audience in US was hardly concerned with such flaws. Back in India, his factual inaccuracies about the dates of construction of the Konark temple may be an object of derision among Modi-baiters.
But Modi has never claimed to be a scholarly prime minister. His strength certainly lies in the ease with which he engages with leaders of the world's most powerful nations, presenting India's case. He neither seemed patronising nor allowed himself to be patronised by anyone.
Modi was least affected by his perceived imperfections in English diction, or about matching the syntax of the English-speaking Indian elites. Far from it, there appeared to be an overt admiration for a leader who is confident enough to have a dialogue with the world's most powerful nation, in a 'language of his own'.
Here, it would be interesting to know how Modi has acquired this confidence, this language of his own. Perhaps behind Modi's successful oration at the US congress, lies a decade-long preparation. Those who watched his performances in the lead-up to the Vibrant Gujarat Summit in Gandhinagar would testify that the leader had often created a miniature global forum in successive events, and managed to hold dialogues on his own terms.
Though he was denied a visa, Modi never let this issue come in the way of participation of US firms, and invited sympathetic US congressmen in all such events. Similarly, he engaged with Singapore, China, Japan, South Korea, to hard-sell Gujarat as a brand and an investment destination. In 2003, when he launched the event, there was a certain degree of scepticism even within his own ranks. The then deputy Prime Minister LK Advani agreed to inaugurate the event, after much persuasion.
Successive Vibrant Gujarat summits organised since then after a gap of every two years, however, have magnified their scale manifold and revealed Modi's intent to pursue his agenda single-mindedly. By 2007, the Vibrant Gujarat Summit became a flagship Indian event in which the international political and business class developed a keen interest. Then came a magic moment for Modi, when a respected Indian industrialist like Ratan Tata made a quotable remark by stating, "You are stupid if you are not in Gujarat".
Those who have seen Modi slogging to make Vibrant Gujarat a successful showcase of his state would testify that in his series of interaction with international business tycoons and even Indian business houses, Modi would often engage with them in English in an accent of his own.
That he is not a natural speaker in the foreign language has never allowed him to impede his conversation. Over the years, he has developed a style of his own that has found ungrudging traction among foreigners. Prior to the Vibrant Gujarat events, he would organise road-shows in Mumbai, Delhi and Chennai, engaging with the audience in a manner fit for a global forum.
There is little doubt that he had been preparing himself for the future, though his carefully crafted demeanour evoked derision in a class of the Indian elites. Modi was least bothered as he was adequately advised to insulate himself from such barbs.
There is one interesting anecdote pertaining to the conception of his plan for the future. Immediately after the 2002 Gujarat riots – when Modi had won the election – he was advised by a close friend, a strategic thinker from Singapore, that he should hard-sell Gujarat as a brand and not bother about India, so long as he was the chief minister of the state.
This was the precise reason that he was able to associate himself with five and a half crore Gujaratis (55 million inhabitants of Gujarat), as his focus till he occupied his chief ministerial position remained untouched. In the Indian context, his strategy worked wonderfully as he emerged as a leader who intends to re-shape India after doing a good job in his own state.
A close look at his utterances at the international forum gives a distinct impression that Modi has been extending the frontiers of his domestic experiment to the global level. And so far, he is not showing any signs of fatigue or failure.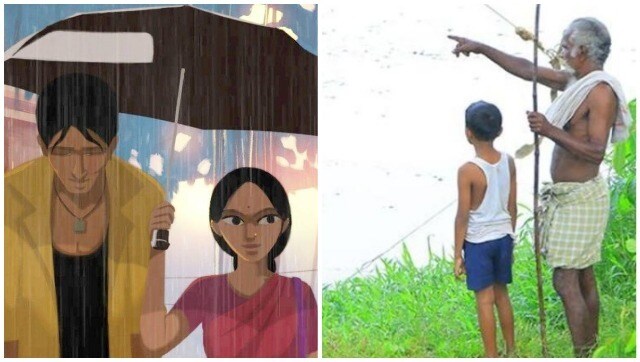 Entertainment
What these two films have in common is how they create a sense of a setting as something inseparable from the inner lives of the protagonists.
India
Coronavirus LIVE Updates: Reports quote the state's chief secretaryas saying that Rao has mild symptoms and has been advised home isolation
India
Immediately after the news of both incidents became public, people from many faiths contributed to the victims. Many perhaps felt shame and anger in the way these innocents had been targetted because of their religion