Melania won't hold Donald Trump's hand: Are we projecting our true feelings onto the First Lady?
This discourse about Melania isn't really about Melania, it is about a section of people coping with a presidency (they didn't want)
Melania Trump, US president Donald Trump's third wife, is being watched closely. Especially by the internet, which just can't seem to get enough of the unconventional White House resident. To be fair, being the First Lady of the United States couldn't have possibly been a low profile role. But considering she is also the first foreign-born First Lady in two centuries; makes very few public appearances; and hasn't even stayed in the White House has all highlighted what a reluctant candidate she has been.
It's more specifically her relationship with the president that is up for detailed discussion on social media. Digital news outlets have spent thousands of bytes on breaking down her body language, discussing what her eyes and mannerisms convey.
Now it couldn't be easy being the wife of a man who likes to "grab 'em by the p***y", but Melania's "hatred" of Trump seemed to grow right around the time she became First Lady. Her iciness towards the president was famously recorded, where a GIF of her smile vanishing as soon as Trump looked away from her.
Cosmopolitan thought it best to consult "body language expert" Patti Wood to decode the alleged aloofness between Trump and Melania.
It's almost as if everyone/the entire Internet...okay all those dismayed at the reality of Trump actually swearing in to become the President of the United States of America was projecting those feelings onto Melania. It gave birth to the #FreeMelania movement (is it a movement though? Twitter thinks it is, someone call Malcolm Gladwell) which has sought to build a narrative around Melania's supposed unhappiness — her closely guarded personal feelings that nobody has access to. In fact at the Women's March, some women carried placards which said #SadMelania, 'Save Melania' and 'Free Melania'. Paul Rudnick wrote a fictional Melania diary entry in The New Yorker where she even went to the Women's March. The idea of Melania living (happily) with a p***y-grabber is just too much for the internet... 'And they literally can't. Omg.'
In fact, probe a little deeper, and videos were said to show Melania is mortified at Trump's touch, even during the run-up to the election.
​More recently though, the Tel Aviv incident where Melania "swatted away" Trump's hand gave fresh fodder to this 'free Melania' issue. And just after that the incident in Rome, as Trump reaches out to hold Melania's hand, she move it away and tucks her hair in, leaving Trump hanging. And if there was a graph to be plotted, these incidents follow right from where the conversation was left off at the inauguration.
_
Those unhappy with the Trump presidency were projecting their feelings of despondency onto Melania. Her expressions were the expressions of all those feeling like hostages in the dystopian Trump presidency. And now, in Tel Aviv and Rome, Melania appears to hit Trump's hand away or seems to be deliberately avoiding touching the president — acts of agency.
It coincides with the general cycle of news that looks positive for those opposed to the Trump presidency as it crumbles under the pressure of the Russia investigations. New reports talk about possible obstruction of justice by Donald Trump, there are twists and turns in the administration appointments, unexplained hirings and firings. With all this the Republican party's faith in Trump is also wavering. Now, there is hope of a possible impeachment. And this sense of hope is reflected in the way the 'Save Melania' narrative has shifted to 'Get lost Trump' narrative.
Melania has no problem with PDA*

PDA- Pushing Donald Away

— Tony Posnanski (@tonyposnanski) May 23, 2017
Trump: <reaches for Melania's hand> Melania: pic.twitter.com/3jnKTs5PT4 — Orangina Bo Beena (@LaNaranjaMala) May 23, 2017
Yo Melania is really not with holding his hand though. pic.twitter.com/Pc5r4hRZby

— Travon Free (@Travon) May 23, 2017
The discourse now lends much more agency to Melania as a person — not a woman in distress, but a woman who's putting up with things, but doesn't have to fake happiness in doing so.
And, more importantly, this discourse about Melania isn't really about Melania, it is about a section of people coping with a presidency (they didn't want) but have to put up with. In the age of social media, this is one way of coping. Stop hating.
Find latest and upcoming tech gadgets online on Tech2 Gadgets. Get technology news, gadgets reviews & ratings. Popular gadgets including laptop, tablet and mobile specifications, features, prices, comparison.
World
Police made 20 arrests, including four on gun charges, as the two groups clashed in the streets throughout the evening. One person was stabbed, but his condition was unknown late Saturday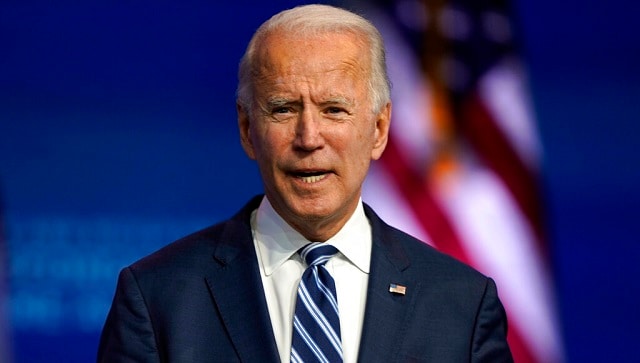 World
US adversaries can take advantage of the country during a presidential transition and key foreign issues will be bearing down on Biden the moment he steps into the Oval Office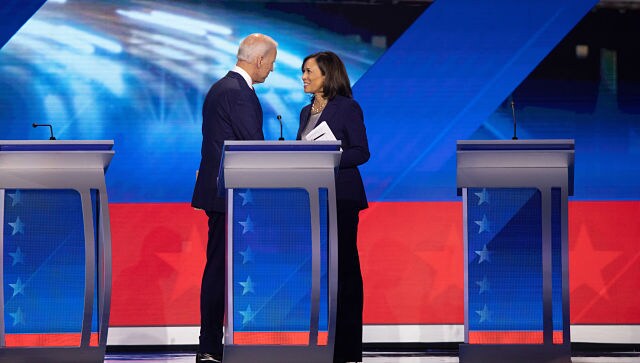 World
Donald Trump, in effect, has been much better for Asia than Europe, a fact that finds little acknowledgement in analytical discourse.