Matthunny Mathews, man behind rescue of Indians in 1990 Iraq invasion in Kuwait, dies
Indian businessman Matthunny Mathews was instrumental in the safe evacuation of stranded Indians during the Iraqi invasion in 1990 passed away on Saturday.
Thiruvananthapuram: Prominent Indian businessman in Kuwait, Matthunny Mathews, instrumental in the safe evacuation of stranded Indians during the Iraqi invasion in 1990, passed away in Kuwait.
Mathews, who was 81 years old, hailed from Kumbanad in Pathnamthitta district. He was ailing for some time and passed away on Saturday according to the media reports in Thiruvananthapuram.
Expressing his condolence, Kerala Chief Minister Pinarayi Vijayan said on Sunday that during the 1990 Gulf War Mathews had helped thousands of Indians to flee the gulf nation and his services would always be remembered.
By not taking efforts to save his own life and property, Mathews had done yeoman service to bring his countrymen, who had lost everything in the war, safely back, he said.
"He provided food and drinking water to the stranded Indians and we remember it with gratitude," he said.
The VP Singh government had in 1990 carried out the biggest evacuation during the Gulf War when over 1.50 lakh stranded Indians had been safely brought back by flight. At that time Mathews had functioned as the Central government's "unofficial representative" in Kuwait to coordinate the evacuation process, Vijayan said.
Popularly known as 'Toyota Sunny', Mathunny Mathews was said to be the inspiration for Akshay Kumar's character in Bollywood film 'Airlift'.
"Extremely sad news, was an honour to portray him on screen. Thoughts and prayers with his family", Akshay Kumar said in a tweet.
Mathews left for Kuwait 1956 at the age of 20 in search of a job. He joined as a typist in the Toyota company and rose to become its managing director when he retired in 1989.
He started a car rental company and a general trading company in 1990 and was also the chairman of Jabriya Indian school.
Find latest and upcoming tech gadgets online on Tech2 Gadgets. Get technology news, gadgets reviews & ratings. Popular gadgets including laptop, tablet and mobile specifications, features, prices, comparison.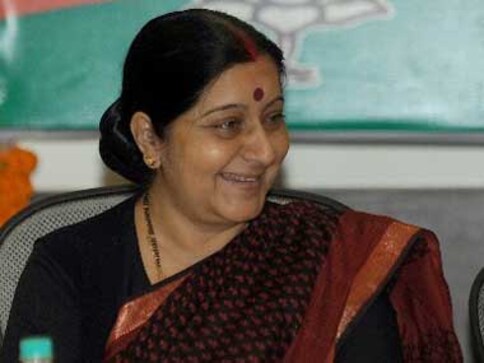 Politics
Swaraj has shown herself to be an extremely hands-on, proactive minister always ready to address genuine grievances. Just don't tweet her about your malfunctioning refrigerator.
World
Arvinder Singh is one of tens of thousands of US immigrants with a criminal conviction awaiting deportation.
World
Police have arrested a number of people, among them a Kuwaiti citizen, suspected of being behind a suicide bombing at a Shiite mosque that killed 27 people, Kuwait's Interior Ministry said early Sunday.