Manchester bomber photos released as marathon runners defy terror threat
Britain police have released CCTV footage of Manchester bomber Salman Abedi on the night of the attack as thousands defied the terror threat to take part in the Great Manchester Run on Sunday.
Manchester: Britain police have released CCTV footage of Manchester bomber Salman Abedi on the night of the attack as thousands defied the terror threat to take part in the Great Manchester Run on Sunday.
Security was tight as 40,000 runners pounded Manchester's streets in the annual half marathon (21.1 kilometres) a day after Prime Minister Theresa May lowered the terror threat level, which was hiked following Monday's carnage.
Investigators gave details of Abedi's last hours as they released photographs from security cameras showing the black-clad suicide bomber wearing jeans and trainers, a black body-warmer and baseball cap, the straps of his backpack visible on his shoulders.
The 22-year-old, of Libyan origin, was born in the northwestern English city.
The police statement said one of the last places he went to was a "city centre flat and from there he left to make his way to the Manchester Arena" where the attack took place.
"The flat is highly relevant as a location which we believe may be the final assembly place for the device."
Two unarmed police officers remained on guard outside the entrance to Granby House, believed to contain the flat in question, according to an AFP correspondent at the scene.
"It is surprising because these people are just under your nose and you don't know it," said Harpreet Lota, a Manchester resident walking past the building.
'Don't let them win'
In their latest operations, police detained two men, aged 20 and 22, in a raid in north Manchester early on Saturday.
Along with the 11 suspects in UK custody, police in Libya have detained Abedi's father and brother.
A third of those killed in Monday's bombing were children, and another 116 people were injured.
The attack, which has been claimed by the Islamic State jihadist group, targeted young fans at the end of a concert by US teen pop idol Ariana Grande.
British counter-terror chief Mark Rowley said Friday that police had captured "a large part of the network" linked to the bombing.
Explaining the decision to reduce the terror threat level from critical — its highest level — to severe, May said troops would also be withdrawn from the streets, another measure adopted after the bombing.
"We should be clear about what this means: A threat level of severe means an attack is highly likely, the country should remain vigilant," she said.
Operation Temperer, which involved the deployment of troops on patrol alongside police, will be wound down on Monday night, at the end of the bank holiday weekend.
"From midnight on Monday, there will be a well-planned and gradual withdrawal of members of the armed forces, who will return to normal duties," she said.
There was a highly-visible police presence as runners gathered on the start line for the Manchester run at 9 am (0800 GMT).
Competitors fell silent as the clocks struck 9:00, followed by sustained applause as Oasis song "Don't Look Back In Anger" played over the tannoy, sparking a sing-a-long.
"After everything that's happened in Manchester, to get everyone to come together, stand united, don't let them win, that's why I'm doing it," runner Ian McLellan, 45, told AFP.
23,000 on UK terror radar
May has seen her polling lead against Labour rival Jeremy Corbyn dwindle as campaigning restarted ahead of a June 8 general election, with her rival accusing her of overseeing a cut in police staff while she was interior minister.
Between 2009-2016, the number of police officers fell by almost 20,000, or around 14 percent, according to the independent Institute for Fiscal Studies think tank.
May argues that the government has increased funding for security and intelligence agencies.
Authorities are currently handling 500 terror-related investigations into 3,000 individuals, with another 20,000 people on the radar posing a "residual risk".
May attempted to hit back late Saturday, announcing the new "Commission for Countering Extremism", saying that "enough is enough — we need to be stronger and more resolute in standing up to these people".
The commission will have a legal responsibility to identify extremism and will advise the government about what policies and laws to enact in order to defeat extremists.
The bombing was the latest in a series of IS-claimed attacks in Europe that have coincided with a US-led offensive against the jihadist group in Syria and Iraq.
World
Russia has been trying to bring together both of its allies, Turkey and Syria, who have been at opposing ends in the conflict in Syria. Recent weeks saw the first minor signs of possible progress. But, the latest Turkish strikes on Kurdish-controlled areas threaten the reconciliation process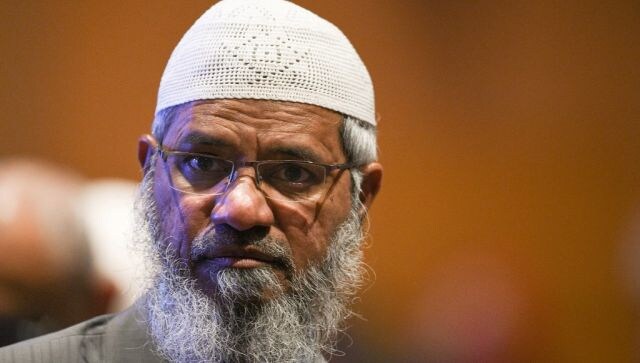 India
India was asked to explain Nupur Sharma's remarks by the Gulf countries led by Qatar. But now Qatar is itself platforming a hate-monger like Zakir Naik. Qatar must be politely told to deplatform and reject elements like Naik strongly
World
Russia has been designated as a state sponsor of terrorism by the EU parliament. However, the largely symbolic resolution passed by a 494-58 vote on 23 November has no real-world implications