Manchester attack: British police make fresh arrests over terror probe taking total number of arrests to 13
British police carried out fresh raids in Manchester and arrested two persons on Sunday in connection with the terror attack outside a pop concert a week ago.
London: British police carried out fresh raids in Manchester and arrested two persons in connection with the 22 May terror attack in the city.
Greater Manchester Police said the two men — one of them aged 19 and the other 25 — were arrested on Sunday on suspicion of terror activities.
With the latest arrests, the number of those in custody in this connection has gone up to 13. Two others were earlier released without charge.
The 19-year-old was arrested in a raid on the former home of Salman Abedi, the suicide bomber behind Monday night's bombing at the Manchester Arena that claimed 22 lives.
Abedi, 22, was listed at the property along with his older brother, Ismail, who was arrested shortly after the terror attack at an Ariana Grande concert and remains in police custody.
Residents described their houses shaking and hearing a loud blast as officers forced their way into the semi-detached property in the Gorton area of Manchester, The Guardian reported.
Explosions were reported at several of the search sites on Sunday, although police have not commented on whether a controlled explosion was used to gain entrance to the property.
Earlier on Sunday, police had conducted raids in Moss side area of Manchester and arrested the 25-year-old man.
As the large-scale operation continued, Britain's National Health Service (NHS) said 54 people injured in the attack were still being treated in eight hospitals with 19 receiving critical care.
A total of 116 people had required hospital care in the wake of the massacre, police previously said.
Britain's terror threat level has also been reduced to 'severe' from 'critical'.
The terror threat level now indicates that an attack remains highly likely rather than imminent. The army troops deployed as a result of Operation Temperer will be reduced from Monday night.
Prime Minister Theresa May made the announcement after leading a meeting of the government's emergency committee Cobra.
About 1,000 armed police officers have been freed up by the decision to deploy the army to protect key sites including Buckingham Palace and the Houses of Parliament.
Investigators believe 22-year-old Manchester-born suicide bomber Abedi, from a family of Libyan origin, acted as part of a terrorist network.
Abedi was known to United Kingdom security services, but his risk to the public remained "subject to review", according to reports.
In the Libyan capital Tripoli, Abedi's 20-year-old younger brother Hashem and their father, Ramadan, are being held by special forces linked to the country's interior ministry.
Find latest and upcoming tech gadgets online on Tech2 Gadgets. Get technology news, gadgets reviews & ratings. Popular gadgets including laptop, tablet and mobile specifications, features, prices, comparison.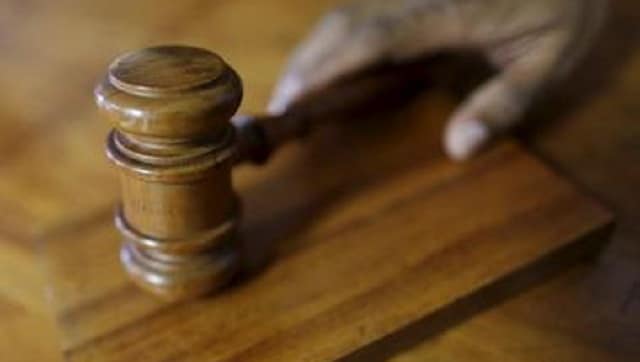 World
Gurjeet Singh Lall, 36, had attacked Allan Isichei in Southall last year after the pair became involved in an argument over Lall spitting in the street
Sports
The Olympic silver-medallist has been in London for the last 10 days and posted a picture with sports nutritionist Rebecca Randell of the Gatorade Sports Science Institute (GSSI), her training base, on her social media page on Monday.
Sports
United have adapted their Old Trafford stadium so that 23,500 spectators could watch and be socially distanced under the coronavirus pandemic protocols.