Manchester attack aftermath: UK police release CCTV footage of bomber Salman Abedi
Police released CCTV footage of Manchester bomber Salman Abedi on the night of the attack, as thousands took part in the Great Manchester Run on Sunday.
Manchester: Britain police have released CCTV footage of Manchester bomber Salman Abedi on the night of the attack as thousands defied the terror threat to take part in the Great Manchester Run on Sunday.
Security was tight as 40,000 runners pounded Manchester's streets in the annual half marathon (21.1 km), a day after Prime Minister Theresa May lowered the terror threat level, which was hiked following Monday's carnage.
Investigators gave details of Abedi's last hours as they released photographs from security cameras showing the black-clad suicide bomber wearing jeans and trainers, a black body-warmer and baseball cap.
The 22-year-old, of Libyan origin, was born in the northwestern English city.
The police statement said one of the last places he went to was a "city centre flat and from there he left to make his way to the Manchester Arena" where the attack took place.
"The flat is highly relevant as a location which we believe may be the final assembly place for the device."
Two unarmed police officers remained on guard outside the entrance to Granby House, believed to contain the flat in question, according to an AFP correspondent at the scene.
"It is surprising because these people are just under your nose and you don't know it," said Harpreet Lota, a Manchester resident walking past the building.
In their latest operations, police detained two men, aged 20 and 22, in a raid in north Manchester early on Saturday.
Along with the 11 suspects in police custody, police in Libya have detained Abedi's father and brother.
A third of those killed in Monday's bombing were children, and another 116 people were injured.
The attack, which has been claimed by the Islamic State, targeted young fans at the end of a concert by American teen pop idol Ariana Grande.
British counter-terror chief Mark Rowley said on Friday that police had captured "a large part of the network" linked to the bombing.
Explaining the decision to reduce the terror threat level from critical — its highest level — to severe, May said troops would also be withdrawn from the streets, another measure adopted after the bombing.
"We should be clear about what this means: A threat level of severe means an attack is highly likely, the country should remain vigilant," she said.
Operation Temperer, which involved the deployment of troops on patrol alongside police, will be wound down on Monday night, at the end of the bank holiday weekend.
"From midnight on Monday, there will be a well-planned and gradual withdrawal of members of the armed forces, who will return to normal duties," she said.
There was a highly-visible police presence as runners gathered on the start line for the Manchester run at 9.00 am.
Competitors fell silent as the clocks struck 9:00, followed by sustained applause as Oasis song "Don't Look Back In Anger" played over the tannoy, sparking a sing-a-long.
Find latest and upcoming tech gadgets online on Tech2 Gadgets. Get technology news, gadgets reviews & ratings. Popular gadgets including laptop, tablet and mobile specifications, features, prices, comparison.
Sports
In June, Rashford successfully lobbied the government to extend free school meals through the summer. But on Wednesday, a motion backed by him to extend it again was rejected largely along party lines.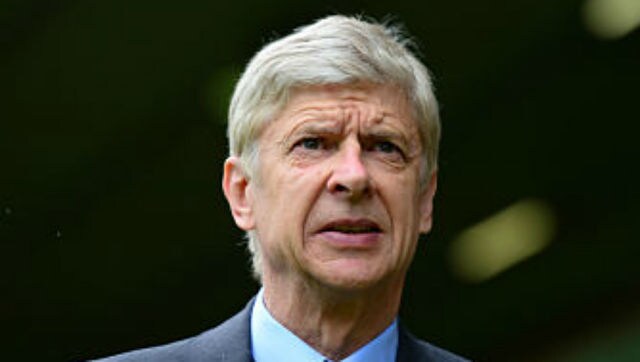 Sports
The controversial "Project Big Picture" plan put forward by Liverpool and Manchester United has been branded a power grab for attempting to change voting structures in the Premier League in favour of the "big six" clubs, also including Arsenal, Chelsea, Manchester City and Tottenham.
Sports
The Olympic silver-medallist has been in London for the last 10 days and posted a picture with sports nutritionist Rebecca Randell of the Gatorade Sports Science Institute (GSSI), her training base, on her social media page on Monday.