Human rights record in PoK, Balochistan deplorable: India at UN
India and Pakistan clashed again at the UN Human Rights Council (UNHRC) over accusations on Kashmir with the fight turning more acrimonious this time.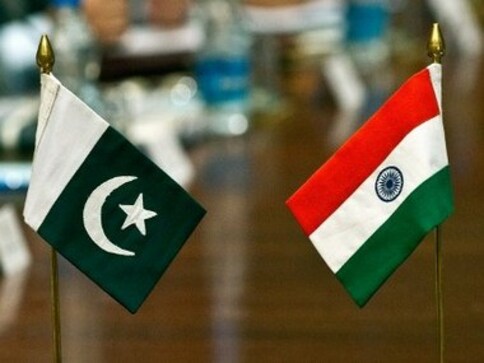 India and Pakistan clashed again at the UN Human Rights Council (UNHRC) over accusations on Kashmir with the fight turning more acrimonious this time.
"Pakistan keeps referring to UN Security Council (UNSC) resolutions on Jammu and Kashmir (J&K). However, it very conveniently forgets its own obligation under these resolutions to first vacate the illegal occupation of Pakistan-occupied Kashmir," Ajit Kumar, the Indian ambassador to the UN office at Geneva said on Friday responding to a comment made by Pakistan on human rights violations in Kashmir at the 33rd session of the UNHRC.
Exercising India's first right of reply, Kumar said: "It has also blatantly disregarded its other commitments, be it under the 1972 Simla Agreement, the 2004 Joint Declaration forswearing terrorism, and more recently, the understanding between our two prime ministers at Ufa."
UNSC in several resolutions declared that the issue of Jammu and Kashmir must be settled according to the wishes of the Kashmiri people through a free and fair plebiscite. The right to self-determination is enshrined in the UN's Charter and other UNSC resolutions, Tehmina Janjua, Pakistani ambassador to the UN office at Geneva had said before Kumar's response.
The people in J&K under "Indian-occupied Kashmir (IoK)" have been struggling over six decades to determine their own future, and for this, they have paid a "terrible cost", Janjua said.
The presence of mass graves in the region, as highlighted by an NGO report, belongs to people from the "IoK". This is proof that indigenous people were killed in the "false pretext of infiltration", she further told the Council.
Calling Burhan Wani "a youth Kashmiri leader", Pakistan asked for a "fair and transparent" international investigation into the extra-judicial killings in the region.
"Pakistan-occupied Kashmir is administered by a 'deep state' and has become an epicenter of terrorism. Pakistan's human rights record in Pakistan-occupied Kashmir and Balochistan is deplorable," Kumar continued.
Parts of Jammu and Kashmir were indeed under foreign occupation, but the occupying force was Pakistan.
The "foremost challenge" to stability in Kashmir was the scourge of terrorism that received sustenance from Pakistan and Pakistan-controlled territories, India stated.
"Pakistan's attempt seeking to mask its activities as though an outcome of domestic discontent, carries no credibility with the world," Kumar said.
It invited Pakistan to do "some deep introspection" and dismantle its terrorist infrastructure that would bring stability to the region and beyond.
Pakistan, exercising its right to reply to India's comments, said that India was openly interfering in Pakistan's internal affairs, particularly in Balochistan. It reminded the Council of India's support to one of the deadliest terrorist organisations in Asia – the Tamil Tigers. Over 600 million people in India lived on less than two dollars a day, noted Pakistan.
India used its last right to respond and said that it is the "height of hypocrisy" for a government that "preaches, practises, encourages and nurtures terrorism" to venture into the subject of human rights.
"In the last two decades, the most-wanted terrorists of the world have found succor and sustenance in Pakistan," India said.
"The current disturbances in the Indian state of Jammu and Kashmir have their origins in the death in police action of a self-proclaimed terrorist commander of Hizbul Mujahideen with links to the 'deep state' across the border," India accused.
The country has seen a "continuous flow" of terrorists who have been trained and armed by its neighbor and, therefore, "there cannot be a more cynical policy that targets the very people for whom such deep concern is professed".
Here, India raised the issue of Balochistan again and urged the UNHRC to take a "clear-cut stance" against state-sponsored terrorism.
Pakistan used its last chance to respond and stated that India's effort to deny its occupation of J&K was a "travesty" and some had described the "occupation there as worse than that of Nazi German forces". Kashmir would always be on the top of any agenda of talks between Pakistan and India, Pakistan said.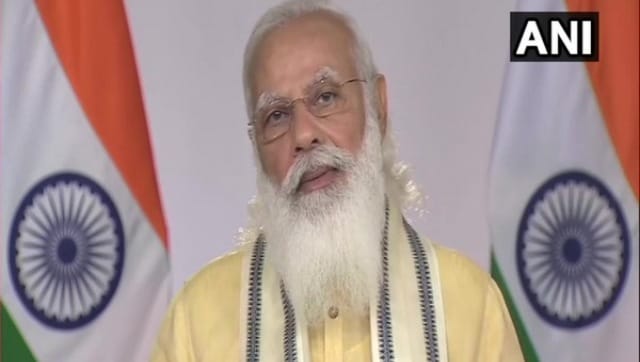 India
The survey, however, had a sample size of only 2,126 adults in India, a country of 1.3 billion people
India
Every year, 17 June is observed as World Day to Combat Desertification and Drought to make individuals mindful about community participation at all levels in restoring degraded land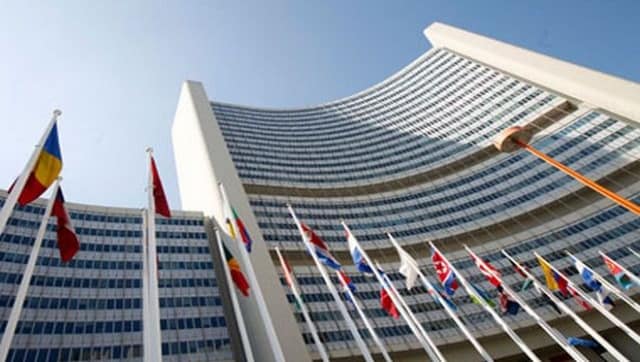 India
In 2015, the UN conceived of this initiative in a bid to condemn the gender-based violent acts and strengthen its commitment to end all forms of violence against women