Lal Shahbaz Qalandar shrine strike was actually Islamic State's message to Donald Trump
Islamic State appears to be announcing its arrival in Pakistan, having made its South Asian debut in Bangladesh (the attack on Dhaka's Holey Artisan Bakery) in July last year
Before we get into dissecting Thursday night's attack on the Lal Shahbaz Qalandar Sufi shrine in Sehwan in Pakistan's Sindh province, that as per recent reports, has killed over 70 and injured around 250 people, it's instructive to first look at two other incidents.
First, on 27 January, the Pakistani province of Punjab's Ministry of Interior issued an order to put Jamaat-ud-Dawah leader Hafiz Saeed under house arrest. That this came in very close temporal proximity to US president Donald Trump's decree that immigrants from seven Islamic-majority countries would be denied US visas was unmissable.
Second, earlier this week, reports emerged out of Pakistan that its army chief, General Qamar Javed Bajwa, had at the tail-end of 2016, pointed to his top officers that the army had no business trying to run the government and that they should take lessons from India's democracy and democratic processes. He seemed to indicate a disapproval with the way the Pakistan Army has been such an integral part of domestic and foreign policy in the past.
We live in a day and age of fake news, hacked social media accounts, frequent 'I was misquoted'-driven efforts to rewrite history and what-not, and so, cynicism appears to be the most appropriate prism through which to try and make sense of developments, global and domestic. And viewed, to an extent, through that prism, the two incidents mentioned above indicate the Pakistan government and army were sending out a message to the US — more crucially, to Trump — that Islamabad and Rawalpindi (home to the Pakistan Army's GHQ) are willing to play ball.
Or to be more specific, are "willing to give the impression of a willingness to play ball". And that's the message they wanted to transmit to Washington.
The Islamic State too appeared to want to send out a message to Trump. It may be recalled that all through his campaign and in the few months since he was elected president, Trump has been relentlessly sending messages to the group, whether via Twitter, on television, at rallies, or from the pulpit of the Oval Office.
"I would knock the hell out of 'em, and I would put boots on the ground in those areas; I would take the oil."
"We're not fighting (IS) strongly enough. We have to end it."
"My administration will aggressively pursue joint and coalition military operations to crush and destroy (IS)."
"I would bomb the sh*t out of 'em."
"We will destroy IS."
You get the idea. In turn, the Islamic State too wanted to send Trump a message.
Only the organisation doesn't hold press conferences or public rallies, and doesn't show up on Fox News to articulate its vision to Sean Hannity. In fact, its own social media handles and websites are regularly pulled off the internet. On Thursday night, it chose to send out its message by targetting the Lal Shahbaz Qalandar shrine and launching its (officially) first attack on Pakistani soil, according to the widely-cited (but almost untraceable online) Amaq News Agency.
Taken at face-value, the attack bore all the hallmarks of a regular Islamic State strike. The victims were innocent civilians and the target was a famous symbol of one of the world's most syncretic forms of Islam — Sufism. This is antithetical to the Islamic State's violent Salafi brand of Islam. However, a closer look indicates more of a statement of intent by the Islamic State, which appears to be announcing its arrival in Pakistan, having made its South Asian debut in Bangladesh (the attack on Dhaka's Holey Artisan Bakery) in July last year. With this "announcement", it seems to be confirming the theory propounded by several experts over the course of the US presidential campaign trail — and again after the immigration ban imposed by the US government — that a Trump presidency would actually embolden and strengthen the multinational terror outfit.
Certainly, the scope for radicalisation was always likely to increase as pronouncements and orders from Washington turned more extreme.
And now, strengthening of the Islamic State seems to have been confirmed. Whether the perpetrators were local recruits, self-radicalised 'lone wolves' or visitors from Iraq or Syria is as-yet-unknown. Equally unknown is whether the IS senses that its domination of Iraq and Syria might be at risk, given Trump's warning to unleash US troops, and so the organisation must seek greener pastures. But there are two clear threats for the region:
The first is the threat of the Islamic State now taking on a more active role in Kashmir. The second is the possibility of more terrorist attacks in Pakistan, ergo greater destabilisation.
And whether or not Trump received the Islamic State's message, neither of these conditions augur well for India, South Asia or indeed the world.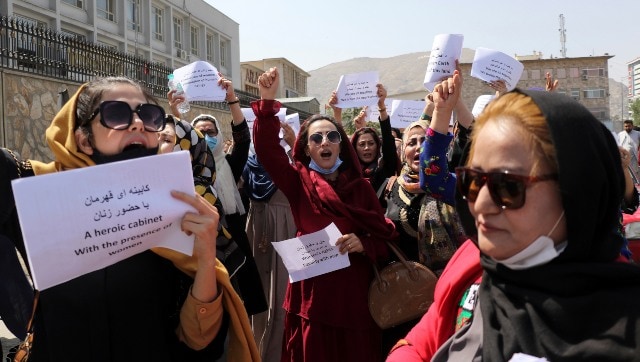 World
Recent controversial comments by Taliban leaders, like that of Hashimi, have exposed the Taliban's true nature as it ignores women, who make up half of the population of the war-torn country
World
Mark Milley also spoke with a number of other chiefs of defense around the world in the days after the 6 January riot, including military leaders from the UK, Russia and Pakistan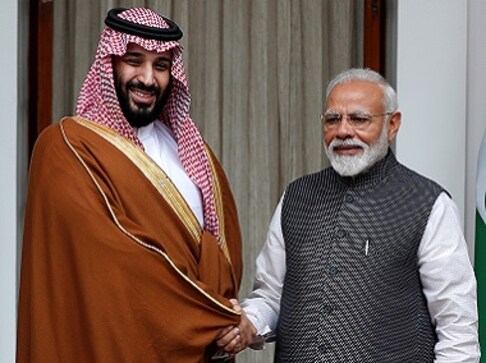 World
India's ties with Saudi Arabia, one of the world's leading oil producers and host to nearly three million Indians, have generally been on an upswing