Hassan Rouhani bullish after re-election: But does the President of Iran have any real powers?
At the heart of Iran's complex power-sharing government created after its 1979 Islamic Revolution is the supreme leader, a position now held by Ayatollah Ali Khamenei.
The 68-year-old moderate cleric, Hassan Rouhani, who spearheaded a 2015 nuclear deal with world powers got a resounding re-election victory on Saturday. In Tehran and across Iran, there were jubilant scenes as thousands of Rouhani supporters took to the streets, singing and dancing. Rouhani put civil liberties at the heart of his campaign, and he pointedly thanked reformist former president Mohammed Khatami, banned from appearing in the media since the 2009 protests, in his acceptance speech.
'The era of extremism is over'
Rouhani also pushed boundaries over the past fortnight with his veiled criticism of the country's conservative-dominated judiciary and security services, telling supporters: "We've entered this election to tell those practising violence and extremism that your era is over."
"The Iranian people want to live in peace and friendship with the rest of the world, but will not accept any threat or humiliation," Rouhani said on state television.
"The message of our people has been very clearly expressed. The Iranian people have chosen the path of engagement with the world, far from extremism," he said on state television.
"Our people have declared to neighbouring countries and the whole region that the path to ensuring security is the reinforcement of democracy and not relying on foreign powers," he added.
According to Rudaw, Rouhani said, "(Iran) Is prepared to extend its relations with the world based on mutual respect and own national interest... You are one nation, have one state, want one president who can be the president of all people, and serve all people."
Rouhani's open policies
Rouhani has presented himself as the candidate of change and social freedoms, attacking his opponents as "extremists" whose "era is over". His first term saw a groundbreaking 2015 deal with world powers that ended many sanctions and a 13-year standoff over Iran's nuclear programme.
He also brought a more technocratic approach to the economy and tamed runaway inflation. But critics said he massively oversold the economic benefits of the nuclear agreement, and there were fears that continuing stagnation and high unemployment would hurt his re-election bid. His supporters hope another resounding victory will give him more leverage to ease social restrictions and release activists and opposition leaders jailed after mass protests in 2009.
Rouhani's extensive backroom experience, cultivated as a protege to the late revolutionary power-broker Akbar Hashemi Rafsanjani, puts him in a strong position to negotiate with more conservative forces in the judiciary and security forces.
However, he remains a member of the conservative Association of Combatant Clergy, although his position on protesters seems to have softened over the years. Rouhani consistently sought to rebuild relations with the United States, and became the first Iranian leader to speak with his counterpart in Washington when Barack Obama phoned in September 2013.
He has never been under any illusion about the difficulties of the relationship, telling US journalists in 2002: "America is not keen on independent countries... America is keen on countries that completely surrender themselves and act according to America's demands."
It is no wonder then that Iran's entrenched conservative establishment — particularly in the judiciary and elite Revolutionary Guards — remain deeply suspicious of Rouhani's talk of civil liberties and building ties with the West. "The non-elected institutions will try to prevent Rouhani from applying his reform agenda," said Clement Therme, Iran analyst for the International Institute for Strategic Studies. "So he will focus on the economic side. If the daily lives of the population improve, he will be in a stronger position to push for structural reforms on civil rights."
Fixing the economy will not be easy. Despite a nuclear deal with world powers, Washington still maintains a raft of sanctions that are scaring off global banks and foreign investors.
US President Donald Trump has gone further, threatening to tear up the nuclear deal and visiting Iran's bitter regional rival Saudi Arabia this weekend, where he signed a $110 billion arms deal described as targeting "malign Iranian influence" in the region.
Nonetheless, European and Asian governments are determined to keep the nuclear deal alive and take full advantage of the lucrative investment opportunities in Iran. They are cheered by Rouhani's victory over hardliner Ebrahim Raisi, who had threatened a tougher, more insular approach to foreign relations.
"A lot of investors I hadn't heard from for three months were suddenly phoning me this morning. Some are already booking their tickets," said Farid Dehdilani, international adviser for the Iranian Privatisation Organisation after results were announced on Saturday. "Rouhani will more aggressively pursue his economic agenda — investing in factories, production and absorbing foreign capital. I think he'll make his cabinet younger and more agile," he said.
Does Rouhani have any real powers?
Iran describes itself as an Islamic Republic. It holds elections and has elected representatives passing laws and governing on behalf of its people. However, the supreme leader has the final say on all state matters and the Guardian Council must approve all laws passed by the parliament. Those who led Iran's Green Movement after Ahmadinejad's disputed 2009 re-election remain under house arrest. Security forces answering only to the supreme leader also routinely arrest dual nationals and foreigners, using them as pawns in international negotiations. Challenging the security forces, which control large swathes of the economy and need Iran's resources as a source of patronage, will be tough. And Rouhani notably failed to win the release of jailed opposition leaders or prevent the arrest of several dual nationals by intelligence services outside his control.
At the heart of Iran's complex power-sharing government created after its 1979 Islamic Revolution is the supreme leader, a position now held by Ayatollah Ali Khamenei. The supreme leader also serves as the country's commander in chief over its military and the powerful Revolutionary Guard, a paramilitary force involved in the war in Syria and the battle against the Islamic State group militants in Iraq that also has vast economic holdings across Iran. An 88-member elected clerical panel called the Assembly of Experts appoints the supreme leader and can remove one as well, though that's never happened.
The big long-term question is whether Rouhani can influence the rise of the next supreme leader after the death of the ageing Khamenei. Raisi, touted as a possible successor, is now out of the running, said Izadi. Khamenei, 77, is only the second supreme leader in Iran's history.
Iran's president is one of three members on a temporary council that takes over the supreme leader's duties should his post become vacant until a successor is named by the panel known as the Assembly of Experts. Rouhani and Raisi both sit in that assembly. "Maybe he will come back in four years, but with this type of showing we can rest assured that Raisi will not be the next supreme leader. The leader must show popular support." But with hardliners firmly in control of the Assembly of Experts that will choose the next leader, Rouhani and his allies have little influence over the succession.
Iran's president is subordinate to the supreme leader but still powerful with considerable influence over both domestic policy and foreign affairs. In Rouhani's case, his administration negotiated the 2015 nuclear deal with world powers, which saw Iran limit its enrichment of uranium in exchange for the lifting of economic sanctions. That accord was done with Khamenei's blessing.
The paramilitary Revolutionary Guard, which answers to Supreme Leader Ayatollah Ali Khamenei, will continue to launch ballistic missiles and have close encounters with US Navy vessels in the Persian Gulf.
Many fear his second term could mirror that of reformist president Mohammad Khatami in the early 2000s, when every attempt at reform was frustrated by the hardline establishment. But Rouhani, a long-time regime insider, may be better placed than his predecessors, said politics professor Foad Izadi, of Tehran University. "Rouhani has shown himself to be a smarter politician than Khatami was," said Izadi.
Hard-liners within Iran's judiciary and security services will continue to pressure Rouhani in different ways. Even before the vote, hard-line elements routinely detained dual nationals, likely seeking concessions from the West. Artists, journalists, models and others have been targeted in crackdowns on expression. Hard-liners probably will challenge Rouhani in the country's parliament, especially over social issues or any measure that appears to be accepting or promoting Western culture.
"He's been part of the system long enough to know how to navigate it. Khatami was more ideological which reduced his ability to get things done." Crucially, Rouhani's technocratic approach has allowed him to co-opt key conservatives such as parliament speaker Ali Larijani. "The alliance with Larijani has been very helpful to Rouhani in getting his ministers and policies approved. That will continue to be crucial in his second term," said Izadi.
In an interview with DW, Adnan Tabatabai, Iran expert said that while the religious leader has the final say, there are other councils where policies are made. A president who is connected with these councils can have more influence over effecting real change in policy, he says.
With inputs from agencies 
Find latest and upcoming tech gadgets online on Tech2 Gadgets. Get technology news, gadgets reviews & ratings. Popular gadgets including laptop, tablet and mobile specifications, features, prices, comparison.
India
It is time for the stakeholders to formulate a plan that will keep principles of sustainable tourism upfront. The pandemic has forced consumers to be more cautious and focus on sustainability and local communities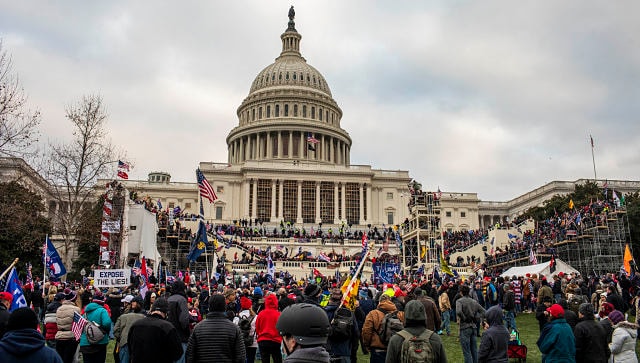 World
A full reckoning will take months or even years, and many lawmakers have called for a formal commission to investigate
India
Governments can ensure that religious processions don't end in violence. For that though, the lives of innocent citizens, especially minorities, should matter to them