Faced with IS terror, funding crisis, Iraq's only music and ballet school fighting a losing battle
Iraq's only music and ballet school has survived war, sanctions and dictatorship, but now faces a crisis due to low oil prices and the Islamic State group
Baghdad: Iraq's only music and ballet school has survived decades of war, sanctions and dictatorship, but now faces a funding crisis due to low oil prices and the costly war against the Islamic State group.
On a recent day, boys and girls in leotards warmed up on a practice bar before a mirror-lined wall, while an orchestra worked its way up scales in the next room, with students tuning cellos and plucking notes on Middle Eastern string instruments known as ouds.
The teachers are still receiving salaries, but funds for instruments and equipment are drying up, leading to the cancellation of performances and raising concerns that the school — which has always recruited based on talent alone — may one day only serve the wealthy or close altogether.
Leezan Salam, 20, who studied ballet at the school as a young girl and is now an instructor, fears for the future of the arts in Iraq. "Our situation is very difficult," she said, referring to the country's seemingly perpetual waves of unrest. "The atmosphere around us is harsh, it makes people tough."
The Music and Ballet School was built in 1969, and was generously funded under Saddam Hussein's secular Ba'ath party until crippling sanctions were imposed on the country following the 1991 Gulf War. The school's fortunes improved after the 2003 US-led invasion, when the economy began to recover, and it remained open during the worst of the sectarian fighting that erupted three years later.
But now Iraq is bogged down in a war against the Islamic State group — which controls much of the country's north and west — and struggling with a refugee crisis. It needs $4 billion a month to pay government employees, but with oil prices near record lows, its income is only half that, and officials predict a budget deficit of more than $30 billion.
As Baghdad struggles to make ends meet, many fear the arts will be the first thing to go. "These governments, all they care about are politics and religion," the school's assistant manager Madeeh Yahya Kassim said.
In recent years, the school has increasingly relied on donations from embassies, cultural institutions and private donors abroad. Kassim said that so far, this year's budget for instruments and equipment is just a quarter of what it was three years ago, and the Culture Ministry has told him to start charging tuition, rather than offering free classes to all those who pass the entrance exams.
Applications, meanwhile, are at an all-time high, and more than 200 students had to be turned away because the school simply didn't have space. "We aren't like a normal kind of school," Kassim said. "Our instruments, costumes and ballet shoes cost more money than just textbooks."
A year's worth of supplies and maintenance for the whole school costs $45,000 dollars, he said. Teachers say they've already had to cancel a handful of performances because they don't have the necessary costumes or instruments.
Salam, the ballet instructor, fears that the costs of losing the arts could be far higher. "Without this school, Iraq would have a whole generation that's less accepting, less open minded," she said. "This school, it helps people learn to accept, it will ensure us a more peaceful future. At least that's what I hope."
AP
India
In 1966, former US president Lyndon B Johnson declared the third Sunday of June as Father's Day . It became a national holiday in the US in 1972 after being officially recognized by Richard Nixon's administration.
Gaming
Nintendo revealed new information and trailers for Tekken's Kazuya Mishima coming to Super Smash Bros Ultimate.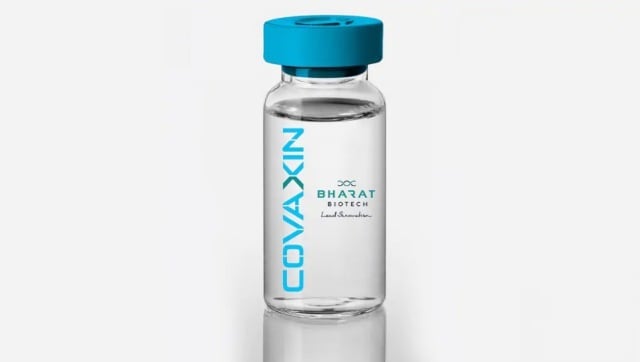 India
A peer review of the jab is expected in two to four months after it was given to scientific journals, Raches Ella Project Lead COVID-19 Vaccines at Bharat Biotech said on Wednesday