Emmanuel Macron to Elon Musk: How the world reacted to Donald Trump's withdrawal from Paris Climate Accord
World leaders, US governors and business leaders have reacted with anger after President Donald Trump withdrew from the Paris deal.
World leaders, governors of US states, business leaders and organisations working against climate change have all reacted with anger and defiance after President Donald Trump on Thursday announced that the United States, the world's second biggest carbon emitter, was quitting the 2015 Paris climate agreement.
France
President Emmanuel Macron has taken the lead and in a TV broadcast made both in French and English, he said that he believed that Trump had made a historic mistake, and invited frustrated US climate scientists and entrepreneurs to come and work in France.
"They will find in France a second homeland," he said. "I call on them, come and work here with us, to work together on concrete solutions for our climate, our environment."
He also cheekily adapted the nationalist slogan used by Trump on his election campaign trail and urged defenders of the climate to "make our planet great again."
United Kingdom
British prime minister Theresa May told Trump that the climate accord was a safety net for future generations, according to statement put out by the UK government.
"The Paris Agreement provides the right global framework for protecting the prosperity and security of future generations, while keeping energy affordable and secure for our citizens and businesses," May told Trump by phone.
Combined statement by Germany, France and Italy
In an exceptional step, Europe's three biggest economies — Germany, France and Italy — issued a joint statement to criticise Trump's move and slap away his offer of renegotiating the deal. The leaders of these nations decried Trump's decision as misguided and vowed to defend an accord they portrayed as crucial for the planet's future.
"We note the United States' decision with regret, they said, describing the carbon-curbing accord as "a vital tool for our planet, our societies and our economies."
"We are firmly convinced that the agreement cannot be renegotiated," they added, referring to Trump's announcement that Washington was open to negotiating a new agreement.
EU President
European Commission President Jean-Claude Juncker Trump's decision to withdraw from the Paris climate deal as "seriously wrong".
Canada
Canadian prime minister Justin Trudeau called Trump to express his disappointment at the decision, but said he was inspired by "the growing momentum around the world to combat climate change and transition to clean growth economies".
Please read my statement on the US decision to withdraw from the Paris Agreement: https://t.co/KHm4q80Uc0

— Justin Trudeau (@JustinTrudeau) June 1, 2017
Mexico, Brazil and Fiji Mexican ministers said the world had a "moral imperative" to live up to the commitments made in the Paris climate pact, while Brazil's foreign ministry said it was concerned and disappointed by Washington's move. Fiji's prime minister Voreqe Bainimarama, who will serve as president of UN climate talks in Germany later this year, also labelled Trump's announcement "deeply disappointing". "While the loss of America's leadership is unfortunate, this is a struggle that is far from over," he said.
US Governors Donald Trump said he was championing the people of Pittsburgh by leaving the Paris climate accord. But the city's Mayor Bill Peduto did not take kindly to the shout-out. In announcing his pullout from a deal that failed to "put America first," the US president on Thursday cited the northeastern city saying: "I was elected to represent the citizens of Pittsburgh, not Paris." But Peduto took issue with Trump's invocation of his city. "As the Mayor of Pittsburgh, I can assure you that we will follow the guidelines of the Paris Agreement for our people, our economy & future," he posted in one of a feisty series of tweets that swiftly went viral.
As the Mayor of Pittsburgh, I can assure you that we will follow the guidelines of the Paris Agreement for our people, our economy & future. https://t.co/3znXGTcd8C — bill peduto (@billpeduto) June 1, 2017
Governor Jerry Brown of California vowed to resist President Donald Trump's withdrawal from Paris agreement on climate change. "California will resist this misguided and insane course of action," Xinhua quoted Brown as saying. "Trump is AWOL but California is on the field, ready for battle," Brown added. "Donald Trump has absolutely chosen the wrong course. He's wrong on the facts. America's economy is boosted by following the Paris Agreement. He's wrong on the science. Totally wrong," said Brown.
Further, the Democratic state governors from California, New York and Washington formed an immediate alliance on Thursday committed to countering climate change, defying Donald Trump's announcement that the United States was leaving the 2015 Paris accord.
Business leaders
The reactions from across the business world — including oil producers, the tech sector and finance — stood apart from Trump's portrayal of the decision as a needed corrective to rules that could stymie commerce.
Tesla founder Elon Musk confirmed he would quit White House advisory councils on business in protest. "Am departing presidential councils. Climate change is real. Leaving Paris is not good for America or the world," Musk wrote on Twitter shortly after Trump's announcement.
Am departing presidential councils. Climate change is real. Leaving Paris is not good for America or the world.

— Elon Musk (@elonmusk) June 1, 2017
Disney chief Robert Iger followed suit, saying he was resigning from the panels "as a matter of principle."
As a matter of principle, I've resigned from the President's Council over the #ParisAgreement withdrawal. — Robert Iger (@RobertIger) June 1, 2017
Other tech and industrial sector representatives expressed frustration with the White House's decision and pledged to continue working to combat global warming.
"Disappointed with today's decision on the Paris Agreement," Jeff Immelt, CEO of General Electric, wrote on Twitter. "Industry must now lead and not depend on government."
In his first ever tweet, Goldman Sachs CEO Lloyd Blankfein called the decision a "setback" for the environment and for US global leadership. The statement created clashing appearances, with several former Goldman bankers having taken on important roles in the administration, including former chief operating officer Gary Cohn, who was present for Trump's announcement in the White House Rose Garden.
Environmental groups
The Climate Action Network said the withdrawal "signals that the Trump Administration is in total discord with both reality and the rest of the world."
"Unfortunately, the first to suffer from this injudicious decision is the American people," the group, an alliance of climate activists, said. "This action is totally contrary to their best interests: their health, security, food supply, jobs and future."
Friends of the Earth International said "pulling out of the Paris Agreement would make the US a rogue state on climate change. The rest of the world cannot let the US drag it down."
Oxfam France branded the decision as "shameful and irresponsible, scorning people and world peace."
'Big oil' opposed
Oil supermajors ExxonMobil and Chevron reiterated their support for the endangered agreement, while automaker General Motors said the White House's decision would not lessen its resolve on the climate.
"GM will not waver from our commitment to the environment and our position on climate change has not changed," the company said in a statement. "International agreements aside, we remain committed to creating a better environment."
Chevron spokeswoman Melissa Ritchie said her company "supports continuing with the Paris Agreement as it offers a first step towards a global framework." The accord aligns with the company's own policy on carbon emissions, she said.
An Exxon spokesman said the 2015 accord was "critical" given the rising emissions from India and China. "It's the first major international accord to address climate change that includes emissions reduction pledges from both developed and developing economies," he told AFP. "We believe that the United States is well positioned to compete within the framework of the Paris agreement."
The US Chamber of Commerce, a business lobby that had long criticised the prior Obama administration's energy policies, said had it had not taken a position on the Paris Agreement but favored policies that both promoted energy production and protected the environment.
"America should choose a path for an energy future that is achievable, affordable and most importantly meaningful," the organization said in a statement. Matt Sonnesyn, vice president of the Business Roundtable, which includes the heads of major US corporations, said the private sector was part of the solution to climate change.
"Business Roundtable CEOs have long held the view that the consequences of climate change are potentially serious and far-reaching," Sonnesyn said.
On Wednesday, a group of major US companies including Apple, Facebook, Gap, Google and Unilever signed off on a plea for the US to keep participating in the climate deal. "Dear President Trump, as some of the largest companies based or operating in the United States, we strongly urge you to keep the United States in the Paris Agreement," the letter read.
With inputs from AFP
Find latest and upcoming tech gadgets online on Tech2 Gadgets. Get technology news, gadgets reviews & ratings. Popular gadgets including laptop, tablet and mobile specifications, features, prices, comparison.
science
While the species may be able to acclimate to near-term ocean acidification, the environmental effects of acidification and hypoxia may be challenging.
science
Ecosystems that store the most CO2 — especially tropical and boreal forests — could lose more than 45 percent of their capacity as carbon sponges by mid-century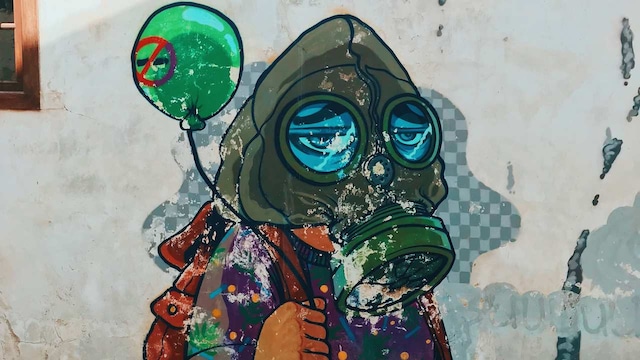 science
Forecasting the beginning of an episode is now possible several months in advance, enabling some degree of preparation for agriculture or water management.