EgyptAir crash: Human remains suggest blast on board, says forensic official
All 66 people on board the EgyptAir flight were killed when the plane crashed in the Mediterranean early Thursday while en route from Paris to Cairo.
Cairo: A senior Egyptian forensics official says human remains retrieved from the crash site of EgyptAir flight 804 suggest there was an explosion on board that may have brought down the aircraft.
The official is part of the Egyptian investigative team and has personally examined the remains at a Cairo morgue. He spoke on condition of anonymity because he isn't authorized to release the information.
He says all 80 pieces brought to Cairo so far are small and that "there isn't even a whole body part, like an arm or a head." The official adds that "the logical explanation is that it was an explosion."
All 66 people on board were killed when the Airbus 320 crashed in the Mediterranean early Thursday while en route from Paris to Cairo.
World
The second black box of the doomed EgyptAir plane that crashed last month killing all 66 people on board was pulled out of the Mediterranean Sea on Friday, a day after Egypt's investigation committee said the plane's cockpit voice recorder had been recovered.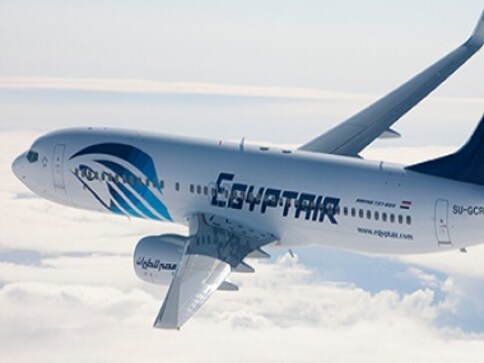 World
As confirmed by the airline on Twitter, an EgyptAir flight from Paris to Cairo went off the radar on Thursday morning. The flight had 59 passengers and 10 crew members aboard
World
A Cyprus court has ordered the detention for eight days of an Egyptian man who admitted to hijacking a domestic EgyptAir flight and diverting it to the east Mediterranean island nation by threatening to blow it up with a fake explosives belt.