Donald Trump's travel ban: American self-interest is the original wall and the original ban
An American myth favoured in classrooms and among many liberals is that America is a 'nation of immigrants'
An American myth favoured in classrooms and among many liberals is that America is a 'nation of immigrants'. All Americans, except for indigenous people, are descendants of immigrants. But to call America a completely inclusive nation is to ignore the manipulation of race and class sentiments that have coloured American immigration policy throughout its history. The strategic opening and closing of borders has been used to regulate everything from the cost of labour to the conquest of land.
Let's start with present day.
Around 500,000 people immigrate to the US legally every year. Most Indian immigrants to the US will be familiar with the different types of visas offered. There are special quota visas for Iraqi (on the chopping block post-ban) and Afghan translators and refugees (again, at risk after the ban) who make up a small portion of immigrants, and 50,000 diversity visas intended to raise the rates of immigration from underrepresented countries. The Senate Republicans have introduced a new Bill to axe the program entirely. Most immigrants must apply as skilled employees or as students. These employment categories are designated for people who have some money, education, and access.
Even skilled immigrants are vulnerable to exploitation by employers and by a system that is designed to keep wages suppressed. For an employer, there is little incentive to push a green card application through. People can be stuck at companies for five to six years with little salary growth to show for it. As long as you need a particular job to maintain your status as an immigrant, you have less leverage to demand more from your employer. The most recent study of this phenomenon by the Social Security Administration indicates that immigrants with 12+ years of education made 40 percent of their native counterparts' income in 1980.
The H4 visa, sometimes referred to as a "curse," allows spouses to immigrate, but prevents them from entering the workforce. This further inflates the income gap between skilled immigrants and skilled citizens in a society where dual-earning households are becoming the norm.
Even these legitimate grievances are relatively small compared to the insurmountable odds most people face to enter this country. If only skilled workers and students are allowed to enter this country, the most affected by these policies, of course, are the working poor. In addition to the limitations on types of labourers admitted, the cost of procuring a visa or a green card is high.
The filing fee for a permanent resident card, colloquially referred to as a green card, is $985. A visa is about $500. Additional costs for passport photos, the required medical exam, and legal fees make the process cost-prohibitive for anyone but a skilled and educated worker.
The application fees are also cost-prohibitive for programmes like the Deferred Action for Childhood Arrivals (DACA), that are designed to provide a legal path to citizenship for undocumented children. The law targeted children who were brought to this country by their undocumented parents. These young adults have been raised and schooled in this country. Many of them were unaware of their undocumented status until they were attempting to join the workforce or get funding for college. There is a $465 application fee and it is reported that many cannot take advantage of this programme because they simply cannot afford the processing fee. Of course, under the Trump administration, even this program is on the chopping block.
The people who are most in need of economic opportunities are the most routinely denied them. This is how poverty cycles.
Opportunities for the poor and marginalised weren't always so hard to come by. Waves of European migrants settled in the US in the late 19th Century. "Free white property owners", and after the passage of the Naturalisation Act of 1798, "free white persons", were eligible for citizenship. There were virtually no restrictions on movement. The promise of America was that there was land for the taking. Laws like the Homestead Act of 1862 encouraged people to move out west and settle land. The motive, of course, was to encourage then-marginalised groups from Europe to settle further and further West in a bid to grow the nation and displace the millions of indigenous people on that land. America didn't need an army to do this, just an open-door policy.
In the 1870s, a battery of laws was passed to restrict Chinese immigration to the US, culminating in the Chinese Exclusion Act of 1882. Non-Asian immigrants did not experience such restrictions until the 1920s, when the first attempts to curtail migration from eastern European countries were made.
The rhetoric of 'unassimilability' and inferiority of certain races contributed heavily to the exclusionary nativism of 1920s immigration policy.
The result was that thousands of Jewish refugees found a closed gate when they were looking for somewhere to turn. Irish and Italian immigrants were subsequently persecuted because there were too many people and too few jobs.
After these formerly undesirable groups assimilated, a new scapegoat had to be found. The same rhetoric persists today. We hear that Mexicans are taking our jobs. We hear that those people from India and China are taking our jobs. We hear that Muslims are a categorical threat and should thus be banned from the country entirely. These are the effects of a strategic opening and closing of borders to alternately cheapen labour and appease populist clamor about legitimate economic grievances.
And average Americans, from nativists to immigrants, are caught in the churn.
World
Nuclear negotiations between Washington and Pyongyang have stalled since the collapse of a second Trump-Kim meeting in 2019
World
Merkel is to relinquish power after German elections on 26 September, bringing an end to her 16 years in office that has seen her work with four different French leaders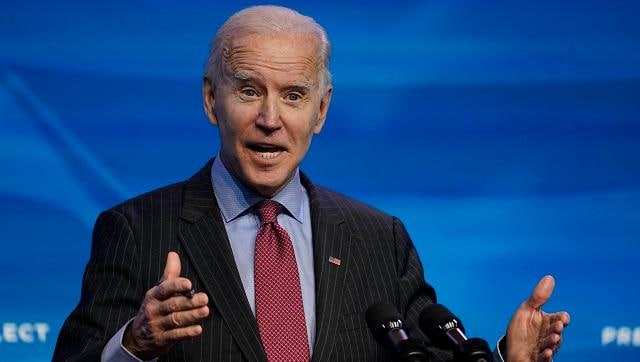 India
Far from dissuading the terror twins, giving them more money will actually be tantamount to rewarding their rank bad behaviour