Donald Trump meets Pope Francis: Smiles paper over bitter past disagreements
US president Donald Trump met Pope Francis at the Vatican on Wednesday in a keenly-anticipated face-to-face encounter between two world leaders who have clashed repeatedly.
Vatican City: US president Donald Trump met Pope Francis at the Vatican on Wednesday in a keenly-anticipated face-to-face encounter between two world leaders who have clashed repeatedly.
The private audience with the pontiff, which lasted just under half an hour, was preceded by a handshake for the cameras. Smiling broadly, Trump was heard to say "thank you so much," before commenting, "it is such an honour to be here."
Francis appeared more serious at the outset but also appeared to be in jovial spirits when the two men emerged after their slightly longer than scheduled chat.
The meeting, arranged at the last minute and squeezed into the 80-year-old pontiff's diary, came on the third leg of Trump's first overseas trip as president, which has already taken him to Saudi Arabia and to Israel and the Palestinian territories.
The two men have significant history, having disagreed pointedly and publicly over subjects ranging from migration to unbridled capitalism and climate change.
They also disagree on issues like the death penalty and the arms trade but share a fervent opposition to abortion.
Trump was accompanied for the audience by his wife Melania and daughter Ivanka, both dressed all in black, in keeping with traditional protocol that is no longer always observed by all female dignitaries visiting the Vatican.
The audience took place in the private library of the Apostolic Palace, the official papal residence that Francis does not use, having opted instead for modest lodgings in a Vatican guesthouse.
Immediately after the meeting, the 80-year-old pope was due give his usual midweek address to the faithful St Peter's square while the Trump couple are given a private tour of the Sistine Chapel and St Peter's Basilica.
'Humble like me'
Later in the morning, Trump, 70, was to call on Italy's president and prime minister while Melania visits a children's hospital and Ivanka discusses migration and people trafficking with members of the St Egidio religious community.
The Trump team is due to fly to Brussels on Wednesday afternoon for meetings with EU and NATO officials before returning to Italy late Thursday for the G7 summit in Sicily on Friday and Saturday.
Francis and Trump's sparred through the media during the presidential election campaign but the US leader had previously expressed his admiration for the pontiff.
In 2013, he tweeted that "the new pope is a humble man, very much like me, which probably explains why I like him so much!"
Francis had promised earlier this month that he "won't judge" the former TV personality before hearing him out.
But there is no doubting the differences between them in both substance and style. Trump arrived at the Vatican in a jumbo-sized SUV at the head of a convoy of official cars. Francis prefers modest Fiats and Fords wherever possible.
During his campaign, Trump evoked the spectre of an Islamic State attack on the Vatican, saying that "if and when" it happens "the pope would have only wished and prayed that Donald Trump would have been president".
'Message of hope'
Trump's visit to the Vatican is part of his first trip abroad as president, and follows an initial leg in Saudi Arabia and a visit to Israel and the Palestinian territories.
"No president has ever visited the homelands and holy sites of the Jewish, Christian, and Muslims faiths all on one trip," said US National Security Advisor HR McMaster, describing Trump as bringing "a message of tolerance and of hope to billions."
With his poll numbers at a record low for a new president, Trump may be hoping for a boost after rubbing shoulders with the man who made the cover of Time and Rolling Stone and is credited with bringing many American Catholics back to the Church.
Elected in November last year, Trump has already axed rules protecting tax-funded financing of family planning clinics that offer abortions, and has filled an empty spot on the Supreme Court with an anti-abortion justice.
Human rights groups had urged Francis to raise US use of the death penalty and the issues of torture and targeted assassinations with Trump.
Trump's stance on these issues "violates the sanctity of life that people of all faiths and none hold so dear," said Maya Foa, director of the British judicial rights group Reprieve.
Francis has been particularly critical of Trump's planned border wall with Mexico, condemning the construction of such barriers to keep out foreigners as "not Christian".
Trump, who grew up in a Presbyterian family but is not a regular churchgoer, said the accusation was "disgraceful".
And while the pontiff is an ardent supporter of efforts to combat climate change, Trump has pledged to pull the United States out of the COP21 Paris Agreement on reducing greenhouse gas emissions.
Find latest and upcoming tech gadgets online on Tech2 Gadgets. Get technology news, gadgets reviews & ratings. Popular gadgets including laptop, tablet and mobile specifications, features, prices, comparison.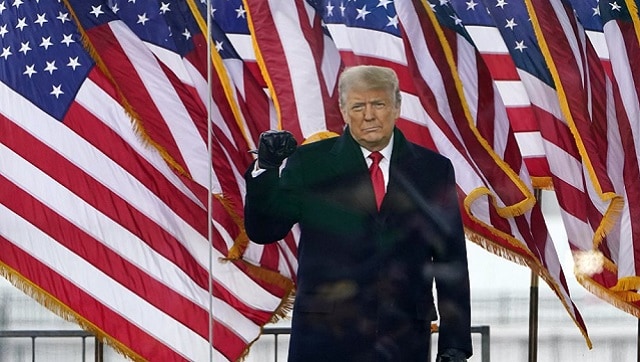 World
Twitter banned the US President's personal account, citing 'risk of further incitement of violence' following the insurrection at the US Capitol on Wednesday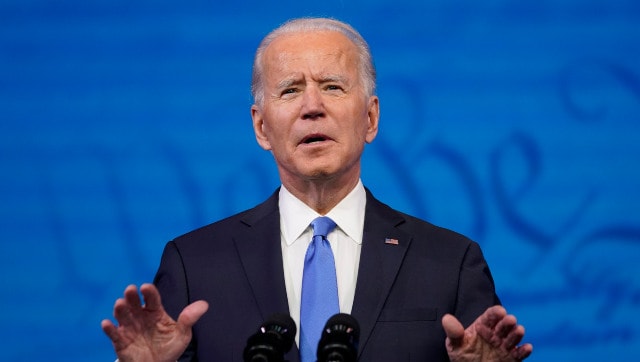 World
A dozen Republicans bound for the new Senate, and even more in the House, have vowed to become a resistance force to the incoming president, starting with efforts to subvert the will of American voters on 6 January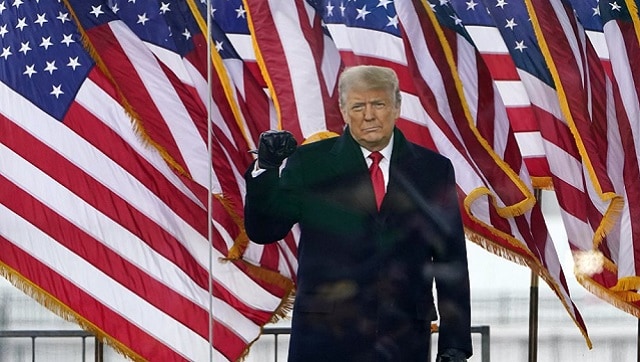 World
The outgoing president described his scheduled impeachment in the House of Representatives on Wednesday a "continuation of the greatest witch hunt in the history of politics"