Donald Trump heads to Israel in possible first arrival from Saudi Arabia
Jerusalem: Even before US president Donald Trump began his trip to Israel, he already may have made history.
Jerusalem: Even before US president Donald Trump began his trip to Israel, he already may have made history.
The president's flight from Riyadh to Tel Aviv on Monday was believed to be the first direct flight between Saudi Arabia and Israel. The president landed at Ben-Gurion International Airport for a two-day visit to Israel and the Palestinian territories as part of his first trip abroad since taking office.
An Israel Airport Authority spokesman said he was not aware of any direct flights ever having landed in Israel from the kingdom.
Saudi Arabia doesn't recognise Israel and the two states don't have diplomatic relations. There are no direct flights between the two countries and flights from either country bypass the other's airspace.
While neither country is in a position to dictate to Trump where to fly, his arrival nonetheless reflects the warming relationship between them. The two countries have
reportedly developed covert ties based on their shared concerns over Iran's growing regional influence.
Israeli Prime Minister Benjamin Netanyahu frequently boasts of his behind-the-scenes cooperation with moderate Sunni countries that are believed to include Saudi Arabia and other Gulf states.
The only direct flights from Israel to Arab states are to Egypt and Jordan, both of which signed peace treaties with Israel.
During his visit, Trump is expected to make a push to relaunch long-stalled peace talks between Israel and the Palestinians. He is slated to meet separately with Netanyahu
in Jerusalem and Palestinian Authority president Mahmoud Abbas in Bethlehem.
As part of his approach, the president has expressed interest in forging a regional perspective involving Israel and the broader Arab world to help resolve the decades-long
conflict. His visit to Saudi Arabia, and speech to leaders from over 50 majority-Muslim countries Sunday, is reflective of that.
In Saudi Arabia, the president called on the Muslim world to combat radicalisation. He said that if Christians, Muslims and Jews join forces, "peace in this world is possible, including peace between Israel and the Palestinians."
Find latest and upcoming tech gadgets online on Tech2 Gadgets. Get technology news, gadgets reviews & ratings. Popular gadgets including laptop, tablet and mobile specifications, features, prices, comparison.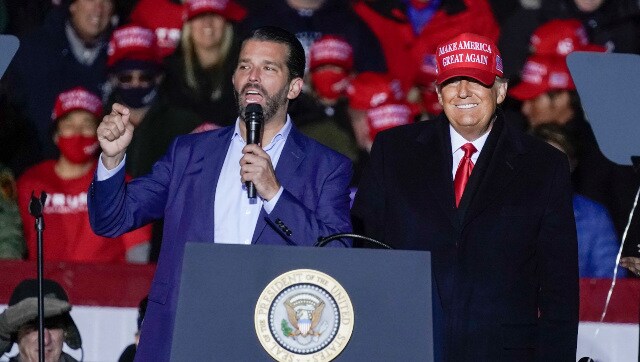 World
The eldest son of Donald Trump is the latest member of the president's family to become infected with the coronavirus that has killed more than 250,000 Americans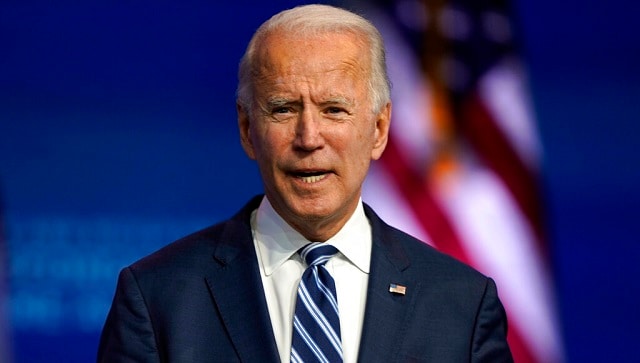 World
While Donald Trump has sought to maximise pressure on Iran and isolate it globally, Biden has proposed to offer the Islamic republic a return to diplomacy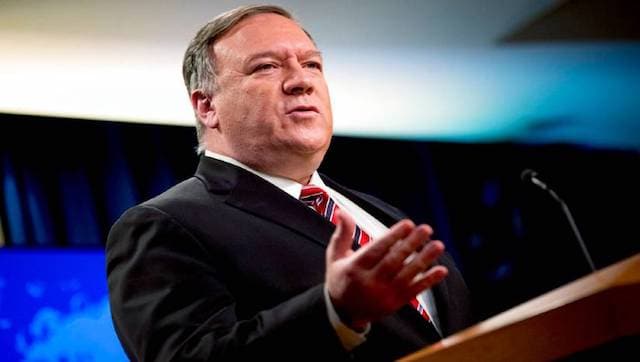 World
US secretary of state Mike Pompeo said that the the four firms, accused of transferring sensitive technology and items to Iran's missile programme, will be subject to restrictions on US government aid for two years