China to hold grand Belt and Road Forum meet next week: Will India skip biggest diplomatic event of the year?
China's Belt and Road Forum, the meeting to flag off its 'One Belt, One Road' proposal, titled 'Belt and Road Forum for International Cooperation' on 14 May in Beijing is billed as the biggest diplomatic event of the year
China's Belt and Road Forum, the meeting to flag off its 'One Belt, One Road' proposal, titled 'Belt and Road Forum for International Cooperation' on 14 May in Beijing is billed as the biggest diplomatic event of the year. Enormous efforts have gone into making the two-day event a grand success.
The ambitious initiative to connect China through transport corridors to Asia, Central Asia, Europe and maritime routes to Africa and the Pacific has some economic objectives, but to many it signals a massive expansion of China's political, economic and strategic influence. The Belt-Road Initiative has become the centerpiece of China's foreign engagements. China has been keen to include India in its Belt-Road Initiative.
But Union Finance and Defence Minister Arun Jaitley expressed Indian reservations at the proposals in the first official Indian comment on China's ambitious infrastructure initiative. Speaking at an Asian Development Bank organised round-table discussion in Yokohama, Japan, Jaitley said that although India supported the concept of regional connectivity, it has "serious reservations" about the Chinese OBOR project because of sovereignty issues.
India has opposed the China-Pakistan Economic Corridor (CPEC), one of the projects of the Belt-Road Initiative as it passes through Pakistan occupied Kashmir. The CPEC is one of the important components of the OBOR, linking China's Xinjiang province to the Chinese-built Gwadar port on Pakistan's Arabian Sea coast.
China is making efforts to ensure a high attendance of world leaders that would be a grand endorsement of Chinese president Xi Jinping's economic vision. A senior Chinese official has warned that India risks being isolated if it decides not to attend the Belt-Road Forum. India has not responded to the Chinese invitation as yet and staying away from the event would reinforce India's objections to the Chinese corridor through disputed territory. China has not held any serious discussion with India on the issue. Unless Beijing makes an overture to New Delhi before the meeting, India has no reason to send a minister to attend the event.
Beijing's plans will have implications for New Delhi as they would bring large infrastructural change in South Asia, even as China deepens its economic ties with Bangladesh, Nepal, Sri Lanka, Maldives and especially Pakistan. All of India's neighbours with the exception of Bhutan, have shown interest or signed up on infrastructure projects with Chinese companies.
In South Asia, China has offered to build ports, airports and special economic zones in Sri Lanka, the Airport Link Bridge, road links in the atolls and upgradation of the international airport in the Maldives. Bangladesh signed agreements with China for 25 projects worth more than $20 billion during Xi's visit to Dhaka in October 2016. China is funding infrastructure and energy projects in Nepal; these include the airport at Pokhara, a hydropower project, and a proposal to build a rail link from the border to Pokhara through Kathmandu.
China is heavily engaged in Southeast Asia in the construction of ports and pipeline projects in Myanmar, a high-speed rail project in Thailand, Malaysia's East Coast Rail link, and a high-speed rail from Jakarta to Bandung in Indonesia.
When the ambitious Belt and Road initiative was first announced by Xi in late 2013, there was some scepticism about the Chinese proposal. The proposal has been added to and tweaked, and four years later, the 'Belt and Road Forum for International Cooperation' is taking shape with leaders from across regions attending the meeting. Around 110 countries are to be represented at the two-day event, with 28 of them to have top-level representation.
The leaders will include Russian president Vladimir Putin, Turkish president Recep Tayyip Erdogan, Indonesian president Joko Widodo, Malaysian prime minister Datuk Seri Najib Tun Razak, Myanmar leader Aung San Suu Kyi as well as national leaders from Vietnam, Kazakhstan, Pakistan and the Philippines along with others from Africa and Europe. UN secretary-general Antonio Guterres, World Bank president Jim Yong Kim and International Monetary Fund managing director Christine Lagarde and about 100 ministerial level delegates will be in attendance.
According to Foreign Minister Wang Yi, China expects to sign agreements with around 20 countries and 20 organisations at the meeting and give an added thrust to projects for which MoUs have already be signed. In the past two years, Chinese construction companies have signed agreements for large-scale infrastructure projects in several countries. Countries as far away as New Zealand have signed up for cooperation on OBOR projects.
China's Belt-Road projects are expected to utilise its overcapacity in construction and manufacturing sectors, provide the means to give Chinese enterprises a global footprint and increase development activity in its own relatively backward border provinces. It also positions China in a central role in creating a transnational network connecting and integrating the economies of Asia, Europe and Africa. In contrast, the US, especially under President Donald Trump, does not have a global economic vision that can match China's Belt-Road Initiative vision and offer any substantial benefits to developing countries.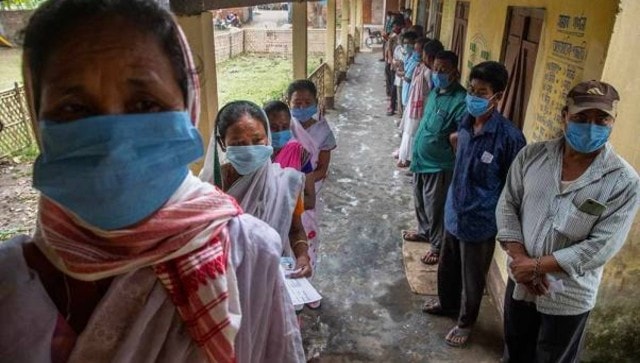 Politics
A polling station is a designated place where electors go to cast their vote. A polling booth, on the other hand, is set up by parties and candidates beyond a distance of 200 meters from the polling stations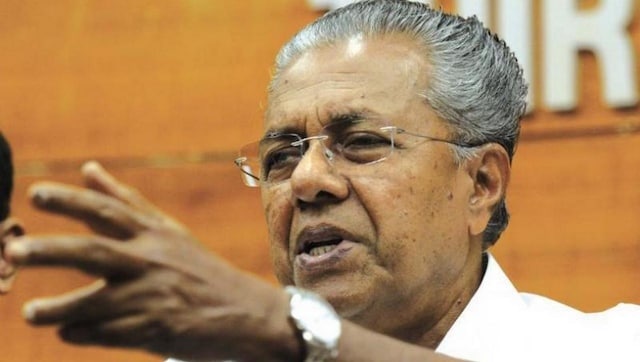 Politics
Along with welfare politics, the Left has also benefited from the significant shift in Kerala's political landscape with the rise of Hindu nationalism
Arts & Culture
Feelings such as dejection, frustration, along with self-deprecation and pessimism, have in the last few years come to be unabashedly celebrated in China in a distinct youth subculture known as Sang culture.