Chicago launches campaign to counter Donald Trump's immigration policy on funding 'sanctuary cities'
'One Chicago' was established in response to the growing needs of the city's refugee and immigrant population.
Washington:  The US city of Chicago is launching a campaign in response to President Donald Trump's threats to cut off funding for sanctuary cities, the media reported.
Sanctuary city is a broad term applied to jurisdictions with policies in place to limit cooperation or involvement with federal immigration actions, reports CNN.
Many US cities, counties and some states have a myriad of informal policies and laws that qualify as "sanctuary" positions.
"One Chicago" was established on Sunday afternoon in response to the growing needs of the city's refugee and immigrant populations.
The campaign slogan reads: "Three million residents, three million stories, one Chicago".
Mayor Rahm Emmanuel and several others kicked off the event at the DuSable Museum of African American History.
Emmanuel spoke of his grandfather, who travelled to the US when he was 13-years-old.
"He came because this country represented something that Moldova would never stand for," CNN quoted Emmanuel.
"This country, the place he calls home, the place my grandfather said without a word of English, his grandson is the mayor. This is the greatest city in the greatest country in the world."
Democratic representative Luis Gutierrez was also at the event and spoke of a city that "protects immigrants, that cherishes immigrants, that allow immigrants to really prosper".
The campaign will "facilitate access to resources and support for Chicago's residents, including its immigrant and refugee communities."
Find latest and upcoming tech gadgets online on Tech2 Gadgets. Get technology news, gadgets reviews & ratings. Popular gadgets including laptop, tablet and mobile specifications, features, prices, comparison.
World
In the House, the number three Republican Liz Cheney said she would be voting to impeach, and called Trump's actions "a betrayal" of his office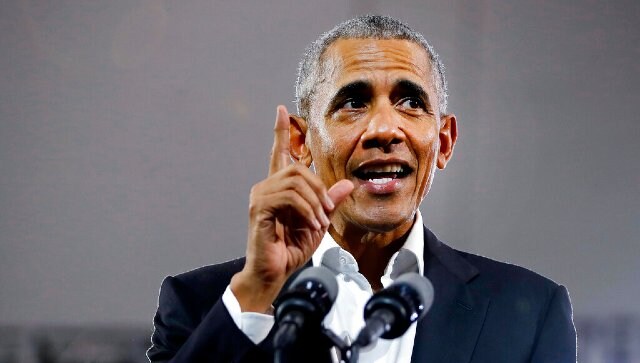 World
The former US president made the remarks on the eve of the crucial elections in Georgia where both the seats, and ultimately the control of the Senate, are up for grabs
World
The choice facing Republicans isn't just about the immediate fate of the outgoing president, but also whether the party's elected leaders are ready to move on