Breaking the stalemate in Afghanistan: How internal and external forces can help end this deadlock
In February, General John Nicholson, the US commander in Afghanistan, told the Senate Armed Services Committee that Afghanistan is in a 'stalemate'.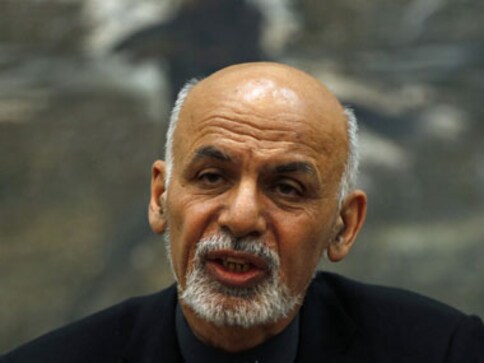 In February, General John Nicholson, the US commander in Afghanistan, told the Senate Armed Services Committee that Afghanistan is in a "stalemate". A host of internal and external factors have contributed to this stalemate. The Afghan government's own internal political divisions, predatory corruption and politics, nepotism, and socioeconomic challenges, have contributed to an uptick in the insurgency.
At the same time, the US and its allies have treated Afghanistan as a rentier state over the years. Regional countries have also played a competing and dubious role in perpetuating the Afghan conflict, particularly Pakistan, Iran, Russia, and India. However, it would be unfair to pin all the blame of Afghanistan's failure on others — something that has shielded Afghan political elites from realising their own shortcomings.
Factors that have contributed to the stalemate
First, the Afghan political elites have not understood the importance of promoting democratic norms, and have yet to improve on their own past shortcomings. For instance, the disarray in policy coordination and implementation between various government entities of the national unity government, its internal division over the appointment of various people and at the policy-level, and continuing factional politics have led Afghanistan into a stalemate. The appointment of inexperienced individuals in the security sectors who lack both professional and academic backgrounds has resulted in the suffering of massive casualties and setbacks on the battlefield. These competing interests in fact, paved the way for a creating room for external interference that further exacerbated the Afghanistan stalemate.
Second, the US dealt with Afghanistan as a rentier state, leaving almost no space for the local input in the reconstruction process. The Afghan leadership also failed to utilise the aid and support that was given by the international community. Although the institutions that Afghanistan has today — including ANDSF — didn't really exist before 2001, they do now and however small they may be, they form the new foundation of the State. Both, the Afghan government and international community could work together on other important foundations of the State. For instance, they did not pay timely attention to making Afghanistan economically self-reliant with capable public institutions.
The risk of war and the levels of economic development are very closely linked. Hence, state capacity is critical to a long-term conflict prevention strategy and an essential setup for sustainable development. However, in contrast, the international community focused on the short-sighted polices and overshadowed long-term development projects to please locals such as the construction of a road, school, community centre, and hospital or sports complexes at various places. In any reconstruction process, it is imperative to study and address the country's need and to work coherently with other actors to win local support.
Actors engaged in the reconstruction process use aid continuously and in a harmonious manner, but this was missing in Afghanistan. Many countries participated in the reconstruction process, but their actions and agendas were not under a single strategy. They had different ideas and approached to address it in their own style and by the same token, NGOs and other Provincial Reconstruction Teams (PRT) were most often competing with one another rather than collaborating. On the other hand, every actor that was participating in the reconstruction process had a different vision about how to address a particular issue. This strategy was not to cater to Afghanistan's need but rather more framed with their strategy of investing funds where they wished.
Third, no post-conflict society has enjoyed as much international attention, including foreign assistance, as Afghanistan has since 2001. In a country like of Afghanistan, political elites have always relied on clientelism. Viewed this way, the public funds are not used to spur economic development as political elites have acted in a rapacious fashion to keep the power in their hands. Thus, the billions of dollars of aid that were poured into Afghanistan lacked a proper oversight mechanism to determine effectiveness and by the same token, prevent aid from flowing into the hands of a few political elites, who then used it for their own political ends. This paved the way for an economically-stagnant Afghanistan that failed to achieve long-term economic sustainability; rather, it promoted corruption, and the primary beneficiaries of foreign aid money are government officials and corrupt politicians, not the public.
Fourth, the Afghan government could work on building institutions that are answerable to future threats; and not allowing the country's economy to totally depend on foreign aid, and by punishing — not rewarding — corrupt officials. On the contrary, rampant financial and administrative corruption in the judiciary and security sectors, dividing institutions on ethnic lines massively gave rise to a gap between people and the State, which contributed to a stalemate in the country. Official corruption in the security sector has remained a significant challenge, with individuals who lacked high school degrees acquiring the highest military ranks overnight. According to a recent survey by the Integrity Watch Afghanistan, Afghan citizens paid a staggering $3 billion in bribes in 2016, which is higher than the Afghan government's revenue in the same year.
Other factors that have eroded the legitimacy of the Afghan government
Corruption has also compromised the country's legal sector. Although the new administration under Ashraf Ghani has been engaged in bringing vital reforms to various sectors including the legal and security sectors. As soon as he took office, he sacked many judicial prosecutors, brought in a new attorney-general and chief justice, who are known to be reformists and committed. The establishment of the National Procurement Agency was another step to fight corruption but there is a lot more to be done. Afghans are disillusioned with the formal Afghan justice system and many in rural areas turn to the Taliban instead of the government to resolve disputes or seek justice. The judiciary had been dominated by corrupt officials, many of whom have abused their roles in prolonging legal trials mainly to extract bribes from ordinary Afghans. This has resulted in a growing trust deficit between the Afghan government and the people.
The external dynamics of the Afghan conflict also equally contributed to a stalemate in Afghanistan. Left unchecked, Pakistan continues to support Taliban, which has enabled the Taliban to emerge stronger and more sophisticated. The US has ignored the open support Pakistan has thrown behind the militancy in Afghanistan that has inflicted heavy casualties not only to the Afghan citizens and government, but also to international forces. Given that negligence of the international community, and particularly the United States, Russia and Iran have also begun to support the Taliban that has further exacerbated security situations across the country and added to the eroding legitimacy of the Afghan government.
Russia's material support to the Taliban is arguably intended to contain the perceived threat posed by the Islamic State's Afghan front, which has been active in Afghanistan since early 2015. However, the threat is exaggerated. Two narratives can explain Russia's increased involvement with the Taliban.  First, under its current leadership, Russia is flexing its muscle to reassert its minimal influence and control over former the Soviet Union republics of Central Asia. It wants to make sure that no regional and distant powers such as the US have influence over its former territories.
Second, after playing a largely non-interventionist role in Afghan affairs since 2001, Russia now wants to make sure that it is seen as one of the principal voices in any future political and peace settlement in Afghanistan. Russia's use of the Taliban could also be a way of payback for Moscow to seek retribution from Washington for its support to the Afghan resistance forces during the Soviet occupation of Afghanistan. Both Iran and Russia have already stated that they are against the permanent American presence in Afghanistan. Iran has also voiced its support for Taliban by exaggerating the Islamic State presence, while its tacit motives are to destabilise Afghanistan and force Americans to leave Afghanistan.
How does Afghanistan break this stalemate?
Several steps must be taken both on the external and internal fronts to break this stalemate. On the internal front, the Afghan government must bring reform and take serious measures to combat official corruption in the government, especially in the security and judiciary sector. Although Ghani's overtures to curb corruption in the Ministry of Interior and Defence are quite robust steps, but not sufficient. Both Ghani and Chief Executive Abdullah Abdullah must work towards freeing government institutions from corrupt officials and bring necessary reforms. This is only possible when the international community backs the Afghan government to move toward reforms as both previous and current administration could not push for reforms against former powerful warlords. The Afghan government must remove those parallel structures it has created only to please the warlords and earn their support.
On the external front, it is imperative to take away the enemy's capability and resolve by putting pressure through various means. Although both the Afghan government and its partners have afflicted heavy casualties on Taliban, their strength grows from time to time. Their will lies in their leadership, an amount of financial and military support it continues to receive across the Durand Line from the Pakistani government is striking. The US must pressure Pakistan, one of Taliban's primary backers to withdraw its support from Taliban, and instead engage itself diplomatically to pursue its interest in the region.
In his first official visit to Afghanistan and Pakistan, the US national security advisor HR McMaster stated, "Pakistan should seek its interests in Afghanistan or any other country through political channels and not through violence." It is time for the Donald Trump administration to rethink the strategy of defeating terrorism and that is to deal with causes, not symptoms especially by listing concrete measure the US can take to address the terrorism issue regarding Pakistan.
Any strategy that doesn't deal with Pakistan is not a strategy that will bear fruit. Killing each mosquito individually and ignoring its pond is not solution.
Next, Afghan security forces are suffering heavy casualties and lack modern equipment and air power. While the recent dropping of the largest conventional bomb in Afghanistan was a tactical victory, it changed little on the ground. Instead, the US should boost its support to the ANDSF and build their offensive capabilities, especially in the areas of building their Intelligence Surveillance and Reconnaissance capabilities, doubling the number of Special Operations Forces units, overhauling their leadership, and focusing on retention.
The successful deal made by the Afghan government with Hezbi Islami (assisted by the US) is a major breakthrough. Continuing backdoor channel diplomacy with the Taliban and especially pressurising Pakistan to bring Taliban to the negotiating table should go hand-in-hand with the military campaign. A military campaign by itself cannot pay dividends in the way this multi-layer approach will in the long run. The US and Afghan government should support regional peace initiatives that are helpful for Afghanistan's prospects.
The Afghan conflict is now a regional conflict and it involves various regional players. The best approach would be to develop a framework of regional consensus that aims at the long-term stabilisation of Afghanistan, which is for the good of entire region. The Trump administration shall not only take necessary steps to involve the regional countries to build consensus towards resolving the Afghan conflict, but also support regional peace initiatives such as the Moscow meetings that can be helpful in not only achieving its long-term objectives, but breaking the Afghan stalemate.
Aziz Amin Ahmadzai writes on political and security in South and West Asia. He is a Chevening Scholar and a former Afghan government official. He tweets @azizamin786. 
Onaba Payab is a Fulbright Scholar and studies International Policy and Development at Middlebury Institute of International Studies in Monterey, US.
Find latest and upcoming tech gadgets online on Tech2 Gadgets. Get technology news, gadgets reviews & ratings. Popular gadgets including laptop, tablet and mobile specifications, features, prices, comparison.
First Cricket News
The 19-year-old, who hit a run-a-ball 127, and some late slogging from Rashid Khan, who smashed 55 from 30 balls, took Afghanistan to an imposing 287 for nine from their 50 overs.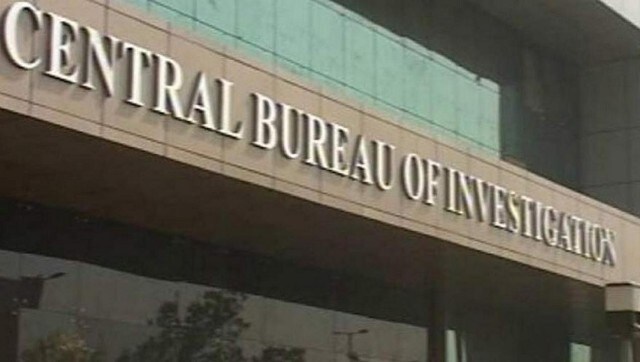 India
The CBI booked deputy superintendents of police RK Rishi and RK Sangwan, Inspector Kapil Dhankad, and Steno Samir Kumar Singh. It also searched the premises of Rishi, who is posted at the CBI Academy, Ghaziabad
First Cricket News
Rashid's swashbuckling 48 helped Afghanistan recover from 163-7 to post 266-9 from their 50 overs, before the leg-spinner took four wickets as Ireland fell short despite a second straight hundred from Paul Stirling.