Beyond surgical strikes, why India should go ahead and wipe out Pakistan's Jihadi facilities
Military experts believe that it would be prudent to keep Pakistan continuously on its toes, to preempt fresh strikes and to make it expensive to carry on its time-tested strategy of bleeding India by a thousand cuts.
If anything that the surgical strikes of Thursday have reemphasised, it is this: Narendra Modi remains the master of surprises. Perhaps since Independence, no prime minister has mastered the art of keeping all cards close to the chest and showing his hand only after the predetermined outcome has been achieved. Everything that then follows is simply analysis in hindsight. In an age of the nonstop and unremitting churning out of opinion and criticism at the rate of Gigabytes per second, it's hard to do what Modi continues to do with aplomb: bypassing and blocking the media and keeping calm under pressure even from the legions of his loyal admirers.
Indeed, Modi's Kozhikode speech was in many ways, a masterstroke at lulling the enemy even as some sections of his hardcore supporters and others were lashing out at him for doing nothing in the wake of the tragic terrorist strike at Uri.
As some analysts have correctly observed, that by abandoning the silly "strategic restraint," which is "a euphemism for doing nothing and stoically adopting a defensive posture against Pakistan-backed jihadis," Modi has introduced a courageous new doctrine in dealing with a rogue state. Indeed, this is in many ways a real-life implementation of Modi's own response to an old Aap ki Adalat question about dealing with Pakistan: "We must talk to Pakistan in its own language…and stop writing love letters to it."
Both at the root and the heart of yesterday's surgical strikes lies a fundamental conception of statecraft and warfare of all nations from the most ancient times: territorial integrity is sacrosanct, and no measure is invalid, insignificant or unworthy to maintain it intact. And as history shows us, India's first PM Jawaharlal Nehru abandoned this elementary tenet in the case of Jammu and Kashmir to our continuing misfortune. While Sardar Patel seemingly effortlessly united more than 550 Princely States into the Indian Union, Nehru made a permanent mess of the only state whose "problem" he said he'd solve.
On the other hand, a terrorist state like Pakistan interprets territorial integrity to mean not only the sanctity of its own borders but the infringement of other nations' territories. And to consciously adopt a state policy of crying victim in the face of retaliation. However, this time, that door seems to have slammed shut. Perhaps for the first time, not a single nation is willing to condemn India for retaliating — a routine practice for nearly three decades.
And this outcome didn't happen by accident.
Let's hear it from the mouth of Zaid Hamid, a commentator and analyst on the Pakistani news channel, Zem TV. In July 2016, he perceptively observed that Modi has spent considerably less time on Indian soil and that his marathon globe-trotting has systematically succeeded in "hijacking all of Pakistan's former friends" to the extent that Pakistan has no buddies in its immediate neighbourhood apart from an undependable China. And that Pakistan neither has a foreign policy nor a government that thinks in terms of national interest.
And now, two months later, in the aftermath of the surgical strikes, it's no surprise that the general mood is one of respect for India standing up for itself.
But mere surgical strikes are not enough. Members of the military establishment that this author has spoken to are still smarting under the humiliation and tragedy of the Pathankot attacks, and generally aver that Pakistan might lie low for a while before it launches its next counter-offensive. Equally, they advocate a strategy to keep Pakistan continuously on its toes, to preempt fresh strikes and to make it expensive to carry on its time-tested strategy of bleeding India by a thousand cuts.
Given the physical, tactical and psychological upper hand India currently has, apart from eliminating the launch pads, it must also work to completely dismantle the anti-India Jihadi terror infrastructure that Pakistan runs in the neighbourhood. With the surgical strikes, India has taken the first step in calling Pakistan's nuclear bluff, something that analyst Rakesh Simha provided a hint last year:
What if Pakistan uses tactical nuclear bombs against the Indian Army's Battle Groups the moment Cold Start is initiated? In Kapila's view, Pakistan's low nuclear threshold is a myth – perpetuated and planted by Western academia and think tanks. This suits the needs of the conservative American establishment in whose eyes India is a long-term rival and Pakistan a useful, if unreliable, ally. Unfortunately, India's political leadership and its uncritical media have been brainwashed into believing that Cold Start has apocalyptic consequences.
"Nuclear warfare is not a commando raid or commando operation with which Pakistan is more familiar," says Kapila. "Crossing the nuclear threshold is so fateful a decision that even strong American Presidents in the past have baulked at exercising it.
Although the Indian establishment has officially declared that no further strikes have been planned, knowing Pakistan's record, India needs to tighten the squeeze, and not just sit back. Some steps would include shutting down the Pakistani Embassy here, moving aggressively on the Indus Waters Treaty — another Nehruvian Himalayan blunder — and lobbying harder with the US to get Congress to officially designate Pakistan as a terrorist state.
Indeed, the political rhetoric — if not vision — of making India a superpower in the coming decades will ring meaningless unless accompanied by the building up of and displaying deterrent strength against rogue states. In the words of Arun Shourie, for long India, the country has become a wastepaper basket inhabited by all sorts of illegal immigrants and terror-infiltrators.
And I tend to agree with Rakesh Simha when he invokes Walter C Ladwig's Harvard paper on India's Cold Start Doctrine as saying:
"As the Indian military enhances its ability to implement Cold Start, it is simultaneously degrading the chance that diplomacy could diffuse a crisis on the subcontinent. In a future emergency, the international community may find the Battle Groups on the road to Lahore before anyone in Washington, Brussels or Beijing has the chance to act."
The surgical strikes have vividly demonstrated the said diplomatic victory not to mention the Balochis openly congratulating India, among others, or Iran shelling Pakistan's Balochistan border.
The ensuing Pakistani verbal bravado, a disguised attempt at face-saving, only reveals its desperation and failure at being caught unawares.
For now, the price for the Pathankot and Uri attacks has been extracted in the nature of a tooth for a tooth. The whole jaw remains intact.
And as a shameless footnote to this episode, a Congress rally on 28 September in Moradabad became the theatre that witnessed its workers sloganeering, "Pakistan Zindabad."
Find latest and upcoming tech gadgets online on Tech2 Gadgets. Get technology news, gadgets reviews & ratings. Popular gadgets including laptop, tablet and mobile specifications, features, prices, comparison.
World
Barack Obama's new memoir, 'A Promised Land', goes on sale on Tuesday, 17 November
Entertainment
In pretending to care for the world, Kumar has chosen to play to the gallery of sainthood, rather than to his strength. Even his purported risks, like playing a transgender character in Laxmii – are employed towards manufacturing consent for his 'do-good' image.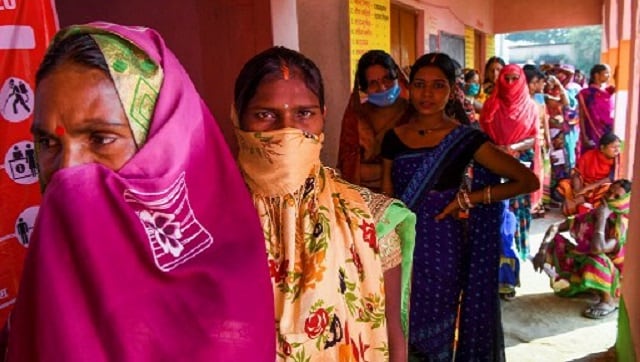 India
A section of India's Leftist intelligentsia has been angry, dismayed and restless since the NDA assumed power in 2014, and then returned with a larger majority in 2019