Australia maintains threat level at 'probable' in wake of Manchester attack
After a meeting of the national security committee, Prime Minister Malcolm Turnbull announced that Australia will maintain its threat level at 'probable'.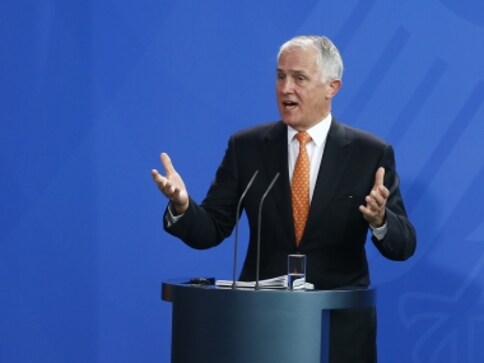 Canberra: Following the terror attack in Manchester, Australian Prime Minister Malcolm Turnbull said on Wednesday that the threat level in his country will be maintained at "probable".
The decision was made on Tuesday night during a meeting of the national security committee with Turnbull and his cabinet, members of the federal police, intelligence organisations, as well as the armed forces, EFE news reported.
Turnbull announced the crucial security decision on ABC news after discussing with the national security service Australian Security Intelligence Organisation's chief security officer and his anti-terrorism coordinator.
Australian authorities are currently working, together with New Zealand's police, intelligence services and facility operators, to strengthen security measures at various public events, including the Vivid Sydney festival and several rugby matches.
The security measures in these places are "under constant review and you'll see heightened police presences, more obstacles, bollard, barriers put in the way to prevent vehicle-borne attacks." Turnbull said.
The Australian Ministry of Foreign Affairs urged people traveling to the UK to exercise "a high degree of caution".
Australia last raised its terror alert in September 2014 and has passed a series of anti-terrorism laws to prevent attacks on its territory.
Since then, the country has suffered four violent actions and has thwarted 12 other terrorist conspiracy plans.
Find latest and upcoming tech gadgets online on Tech2 Gadgets. Get technology news, gadgets reviews & ratings. Popular gadgets including laptop, tablet and mobile specifications, features, prices, comparison.
First Cricket News
Both Australia and India bagged 10 points each after the draw, which helped the visitors become the first team to touch the 400-point mark in the WTC table.
First Cricket News
Cheteshwar Pujara, playing his 80th game, reached the milestone on day five of the third Test against Australia at the SCG.
First Cricket News
Reserve wicketkeeper Wriddhiman Saha replaced Rishabh Pant as per ICC rules with him being taken for scans.